Hello Holidays: Hopeless Heroes with Stella Tarakson writing workshop
Description
Hopeless Heroes is a fun-filled adventure series based on Greek mythology where author Stella Tarakson combines her life-long love of mythology – thanks to her Greek parents! – with engaging characters and hilarious situations. Come and meet the author - explore the monsters from Greek mythology and draw a mythical one of your own. Hear her read from Hopeless Heroes and learn some creative writing techniques of your own.
For kids aged 7-10 years.
In partnership with Greek Festival of Sydney.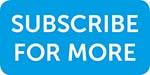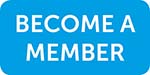 Photo and video consent information.