Description
Running across February and into March the Hellenic Museum's Summer Cinema program is back for another year. Featuring a stellar lineup of films from the golden age of cinema, this year's movies include Stella, Some Like it Cool..., The Blue Beads, O Astrapogiannos and the Trojan Women.
This year's lineup will pay particular tribute to one of Greece's stage and screen greats - Zoe Laskari - who sadly died age 72 in August last year.
Courtyard opens at 6pm. Enjoy food and drinks from Grounds of Arcadia's Greek style Psistaria (wood-fired oven and grill) before and during the movie. Seating is provided and screenings begin at sunset. All films are subtitled.
---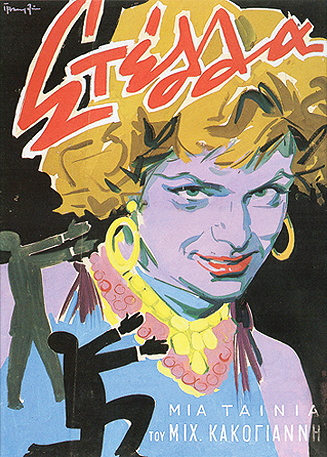 Screening 3 February 2018
STELLA
RATED – M DURATION 100 mins
DIRECTOR - Michael Cacoyannis
ACTORS – Melina Mercouri & Giorgos Fountas
Stella (Melina Mercouri) is a fiercely independent woman who loves passionately but refuses to be tied down. All this changes when she meets football player Miltos (Giorgos Fountas) and she must decide between her freedom and his love.
Stella won the 1956 Golden Globe for Best Foreign Film and was nominated for the 1955 Cannes Film Festival Palme d'Or
GREEK LANGUAGE WITH ENGLISH SUBTITLES
---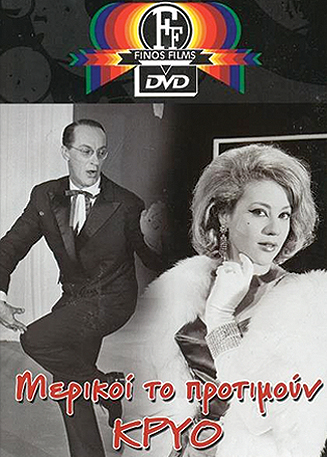 Screening 10 February 2018
SOME LIKE IT COOL…
RATED – M DURATION – 87 mins
DIRECTOR - GIANNIS DALIANIDIS
ACTORS – NTINOS ILIOPOULOS, ZOE LASKARI & RENA VLACHOPOULOU
This musical comedy follows Lakis (Ntinos Iliopoulos) in his quest to find husbands for his three sisters under mounting pressure from his own fiancée and her four brothers.
GREEK LANGUAGE WITH ENGLISH SUBTITLES
---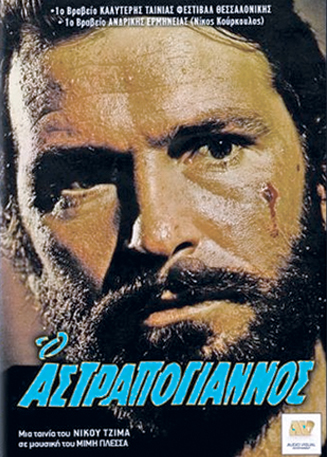 Screening 17 February 2018
O ASTRAPOGIANNOS
RATED – M DURATION 120 mins
DIRECTOR - NIKOS TZIMAS
ACTORS - NIKOS KOURKOULOS
Upon his return home from the War of Independence a folk hero (Nikos Kourkoulos) fights against corrupt landlords who have taken over his village.
Nikos Kourkoulos won the award for best actor at the 1970 Thessaloniki film festival for his powerful portrayal of a man desperate to return his village to the hands of the people.
GREEK LANGUAGE WITH ENGLISH SUBTITLES
---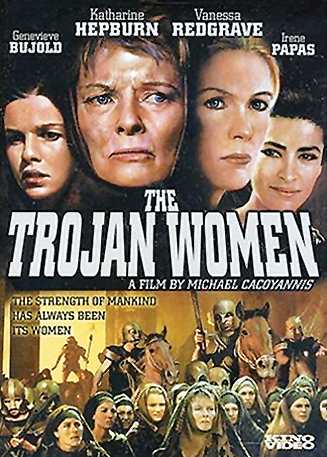 Screening 24 February 2018
THE TROJAN WOMEN
RATED – M DURATION – 105 mins
DIRECTOR - MICHAEL CACOYANNIS
ACTORS - KATHERINE HEPBURN, IRENE PAPAS & VANESSA REDGRAVE
An adaptation of Euripides' tragedy. After the fall of Troy, Hecuba (Katherine Hepburn), Cassandra (Geneviève Bujold), Andromache (Vanessa Redgrave) and Helen (Irene Papas) end up as the captives of the victorious Greeks, lamenting their misfortune and the heavy hand of fate.
ENGLISH LANGUAGE
---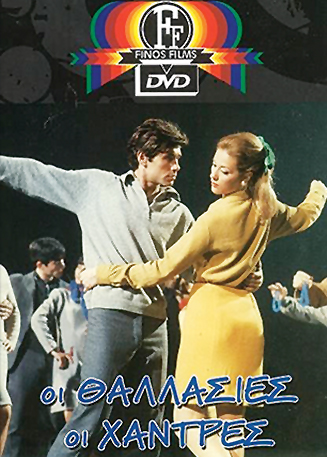 Screening 3 March 2018
THE BLUE BEADS
RATED – M DURATION – 91 mins
DIRECTOR - GIANNIS DALIANIDIS
ACTORS - ZOE LASKARI & KOSTAS VOUTSAS
A rich girl (Zoe Laskari) causes problems in a traditional, folk neighborhood of Athens when she opens a shop that plays modern music. This star studded Greek musical was well received when it was screened in Cannes in 1967 and was one of the most commercially successful films of the period.
GREEK LANGUAGE WITH ENGLISH SUBTITLES
---