Heathcote East Public School Colour Dash
Sat 5 November 2016, 1:00 PM – 5:00 PM AEDT
Description
Heathcote East Public School P & C warmly invites you to a Colour Dash through the beautiful Royal National Park. Have a colourful time running or walking through our 2km, 5km and 10km courses which are open to all ages and abilities. There is plenty of fun to be had for the whole family including food stalls, a wonderful carnvial atmosphere and even an obstacle course for the kids between races. Make sure you warm up well with our free Yoga warm ups 10mins before each event.
Proceeds from the Colour Dash will go towards purchasing air conditioning for Heathcote East Public School. Last summer temperatures in the classrooms, library and staffroom got so high the entire school had to congregate in the only room in the school which has air-conditioning. 
The 2km course can be completed with a pram or by little legs, but if you're up for a challenge try our 5km or 10km courses or perhaps you'd like to give them all a go! Any way you try it you'll get to run or walk through the alluring national park and get covered in colour! 
You can go in as many events as you like with a single ticket purchase, earlybird offers end 1st October 2016. Prices are: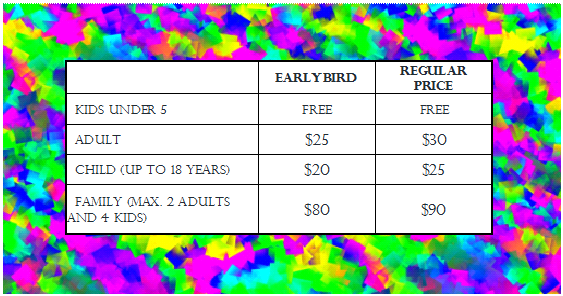 There will be lots to do between races, hang around and enjoy the fun and don't forget to prepare before the race with our free yoga warm up. Event times are: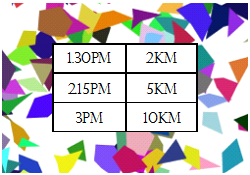 So be prepared to get colourful! Sign up now, share us on Facebook and invite your friends. Get out there and have the time of your life breaking a sweat when it counts so the kids don't have to in class!