Description
Cardiovascular diseases are the world's largest killers, currently claiming more than 17 million lives a year. By 2030, it is even expected that almost 24 million people will die from CVDs, mainly from heart disease and stroke. The largest percentage increase will occur in the Eastern Mediterranean Region. The largest increase in number of deaths will occur in the South-East Asia Region.
The most important behavioural risk factors of heart disease and stroke are unhealthy diet, physical inactivity and tobacco use. They are responsible for about 80% of coronary heart disease and cerebrovascular disease.
As of today, several treatment options are available for cardiovascular diseases, ranging from effective and inexpensive medication to complex surgical procedures requiring medical devices, such as stents, heart valve prostheses, cardiac assist devices or even total artificial hearts.
The presentation will provide an overview over the current technologies of such medical devices, particularly for supporting the circulatory system once the heart is failing. It will also address major research challenges related to their development and application.
Biography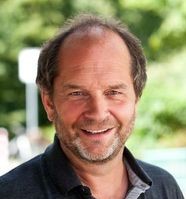 Professor Ulrich Steinseifer hoped for a career as a soccer player, but drifted into mechanical engineering and had an epiphany at the University of Utah in the early 1980s. He was working with the "father of artificial organs" Willem Kolff​ and treating people with renal failure. The primitive dialysis machines needed gallons and gallons of fresh water so the patients were treated on houseboats on a lake and all the specialists came to the patient. That's where he realised the importance of proximity.
Come forward four decades and Steinseifer has been headhunted by Monash University to be part of the team planning the new Victorian Heart Hospital. The VHH will be built on the uni's Clayton campus about 20 kilometres south-east of central Melbourne.
Professor Steinseifer works 80/20. That's 80 per cent at Monash, and 20 per cent at the Helmholtz​ Institute at the RWTH​ University hospital at Aachen​ in western Germany. His work is designing heart pumps and valves. Unlike a car – "Mercedes pumps, you know they were designed in Aachen" – the pumps and valves that go into a body are continuously evolving as science produces new surfaces and electronics gets smaller.
Steinseifer pulls out a heart pump the size of a peach.
Professor Ulrich Steinseifer has a particular focus on the technological aspects in the overall leadership of the institute. He ensures the integration of engineering and IT faculties, allied organisations and industry in order to translate new technologies towards their clinical application.
Professor Steinseifer holds a Ph.D. in mechanical engineering from the RWTH University in Aachen, Germany. During his professional career, he held various positions in the medical device industry, ranging from Project Manager at the largest German hospital supplier (B. Braun Melsungen AG) to Director and CEO of a German, French and US based start up enterprise (Triflo Medical Inc). In addition, he made successful use of his industrial experience as a freelance consultant and entrepreneurial coach, and (co-)founded seven start up companies in the field of medical devices and engineering services.
In 2003, he returned to academia. He is a Professor of Medical Engineering and holds positions at the Monash Institute of Medical Engineering and Department of Mechanical and Aerospace Engineering, Monash University, and he also heads the Department of Cardiovascular Engineering at the Helmholtz Institute of the RWTH Aachen University, Aachen, Germany.
Professor Steinsiefer's primary research focuses on artificial organs, particularly on heart and lung support and replacement systems, as well as devices for structural heart disease therapies.
Date:
Thursday, 19 April 2018
Time:
6.00 pm – 7.00 pm.
Venue:
Auditorium
The Doherty Institute for Infection and Immunity
792 Elizabeth Street
Melbourne 3000