About this Event
This is a leadership development peer group program for the modern leader. Are you looking for a pathway to thrive in your business/professional practice AC (after corona) without sacrificing anything at all in your personal life? Heart-leadership is such a pathway.
Over 4 online sessions using Zoom I will be helping you to apply the 3 pillars of heart-leadership in your own best way. (Sessions 2 - 4 will be scheduled during session 1)
1) Hear Your Heart (People leadership) is the art of seeing, sometimes unearthing, mostly magnifying and enhancing people's essence including your own.
2) Ask Your Head (Process innovation) is the collaborative work of ensuring processes make it simple for people to bring their essence to their work. (NB processes include policies, procedures, practices, philosophies, principles, structures and systems).
3) Engage Your Hands (Progress sustainability) is the joyful craft of ensuring progress towards possibility (desired new reality, shared goal/objective/aim) is kept visible.
In this program I will be taking you on a deep-dive into The Heart-Leadership Map.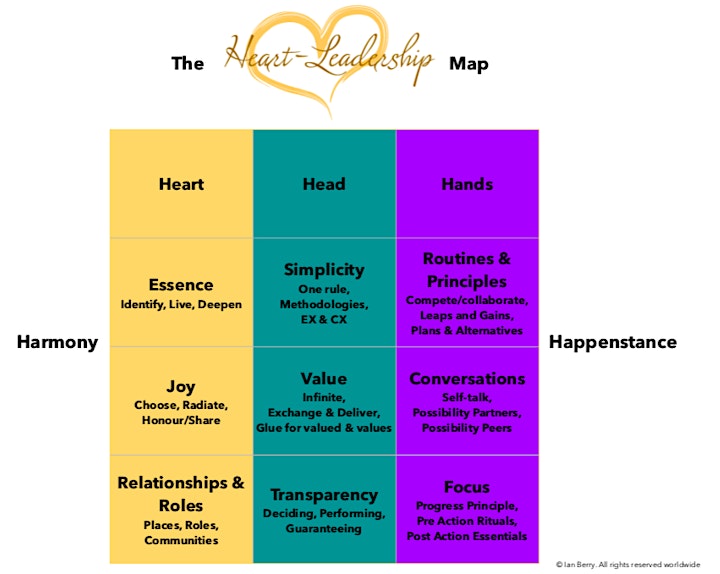 Learn more about heart-leadership here.
All participants receive a signed copy of the Heart-Leadership book.
For over 30 years I've been working with leaders to stay ahead of the curve in the world of work. Leaders in privately owned and family businesses, proven purpose driven organisations and corporations, professional service firms, and solo professional service providers.
I've had the privilege of working with more than 1000 leaders, women and men, in over 40 countries. One thing has stood out - the very best leaders lead from their hearts.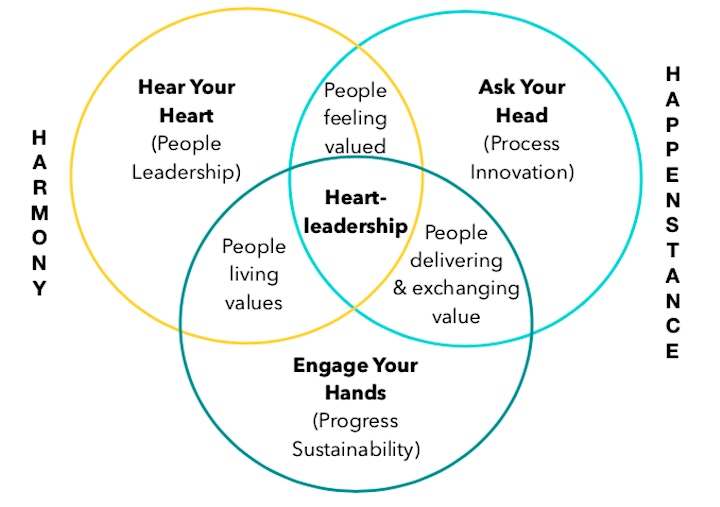 What I sense, say and shine a light on in this program is important yet nowhere near as important as what you hear your heart say, ask your head to work out, and then engage your hands to do your one-of-a-kind work.
"Thank you Ian for the opportunity to be part of your Inaugural Peer Group and to learn from you. I really enjoyed being a part of the group. It warmed my heart to hear from the others their experiences and the work they are doing in their organisations.
I am reminding myself to see people as the one-of-a-kind -human-being they are. And to honour each one in that way. Your work reminds me to do that each day and I am really grateful. "
Jacquie Landeman
New Zealand Finance Ltd trading as Grabaloan