Heart-leadership is a way to be decisively human in a decidedly digital world.
About this Event
This after-action-review and celebration conversation is for the first readers of my Heart-Leadership book.
You can purchase the book via this web page. To receive one of the remaining signed and numbered copies (only 100 available) sign up for the $55 special registration offer for this conversation.
After you register I will email you an electronic copy of the book so that you have plenty of time to read it before this conversation and while the signed paperback is on the way to you. Postage is taking 3 - 5 weeks to reach places outside of Australia.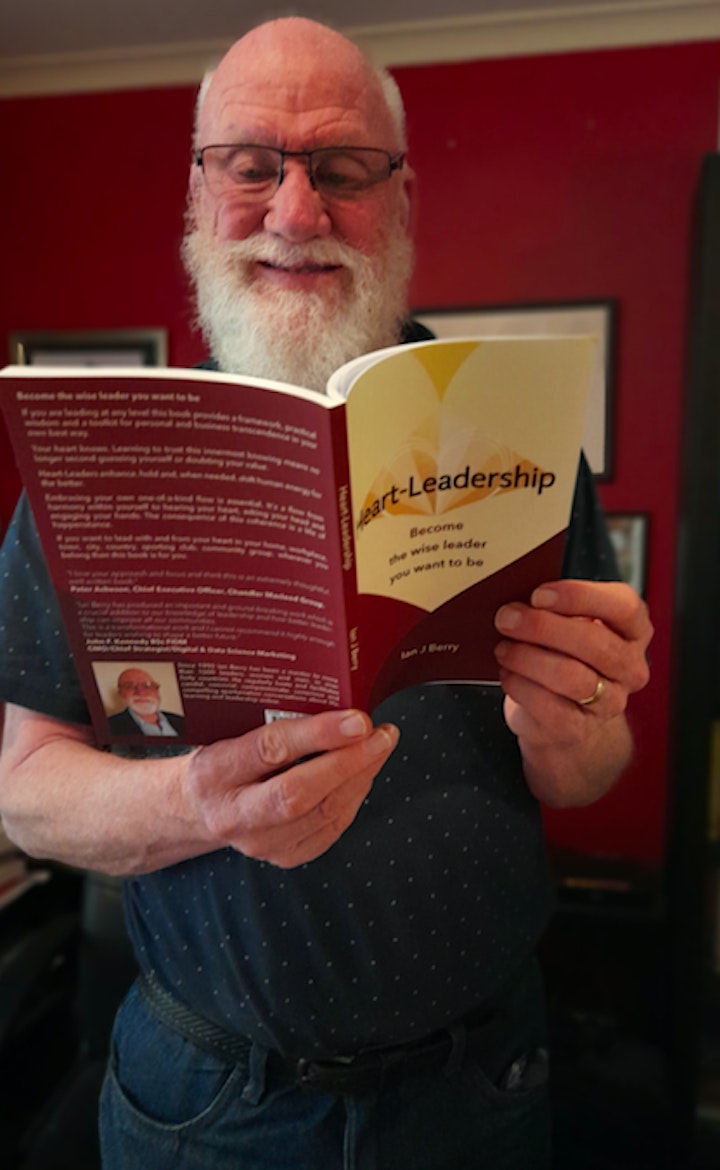 During this conversation we will be exploring what you have taken from the book and applied in your own best way, and how you might integrate this with what is already working well for you.