Description
Glorify Church is excited to host Phil & Maria Mason from Tribe Byron Bay for a powerful weekend seeking transformation through a Heart Journey.

2000 years ago Jesus came to pioneer a heart revolution that would catapult us into a dynamic, transformational journey of the heart. Jesus intended to supernaturally transition us from orphans to authentic sons and daughters who deeply know the heart of their Heavenly Father.

This present day apostolic reformation must be fuelled by the healing journey that Jesus sought to initiate in our hearts, otherwise orphans will not become sons and sons will not become fathers!
Throughout the day on Saturday (two sessions), Saturday Night (FREE public Session), and Sunday Morning (10am Glorify Church Service) we are excited to receive the wisdom, teaching, and powerful anointing of Phil & Maria.
Our Saturday evening session is a FREE event (Offering received).
Are you a leader in a Church? Why not register for our Leaders Heart Revolution Evening?


---
CONFERENCE SPEAKERS
PHIL & MARIA MASON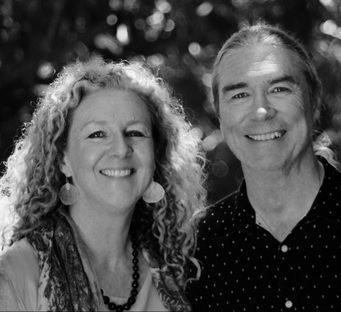 Phil and Maria are the spiritual directors of New Earth Tribe in Byron Bay, Australia. The Tribe is a grassroots community that is in the grip of a sustained, ecstatic outpouring of the love of God.

Phil is an innovative thinker with a strong teaching gift who continues to release highly impacting teaching material on the supernatural transformation of the heart. He is passionate about seeing heaven invade earth and for the followers of Jesus to come into significant heart encounters with God that bring about transformation through the revelation of the Father heart of God. Phil has authored several books including 'Quantum Glory: The Science of Heaven Invading Earth.' And three volumes of His "Supernatural Transformation Series". Phil has a huge father heart for Australia and a deep desire to lead the church into lasting revival that leads to the transformation of our nation.

Maria is a cultural architect with a powerful prophetic voice in our nation. She is passionate about freedom, community and the glory of God. Ree oversees Tribe Byron Bay's creative and worship departments and also directs and teaches on Naioth College's prophetic school.
Maria is a powerful trainer and equipper and is passionate about seeing a company of prophets raised up, who will usher in the kingdom and reveal the true nature and heart of the Father in the earth. She loves to equip and lead believers into the discovery of their new identity in Christ.
Phil and Maria have been married since 1983 and they have four wonderful adult children. They live in Byron Bay, Australia; widely regarded as one of the most beautiful coastal towns in the world!