Description
Please join us...
Shop to support the lives of people living with heart disease and be the first to preview our new AW19 collections. Fashion, fun and fundraising, in a French inspired boutique… s'il vous plait!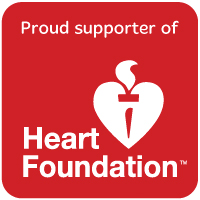 The year we are hosting a styling workshop to support the life changing research at the Heart Foundation NZ. Join us in store and proceeds from your purchase will go towards the research, education and critical health care services provided by the Heart Foundation.
For more information please email customerservice@blueillusion.com or call 0800 208 205.