Description
Do you hold on to guilt?

Do you say the words " I am old" "I look horrible"?

Do you know the implications this has on the way you look & feel?
FURTHER DATES BELOW
BOOK HERE.

Your workshop covers mindfulness. How it affects the way you look & feel inside & out.

Receive skills to help create balance in your life now.

Understanding how your mind works and the effects this has on everyday life.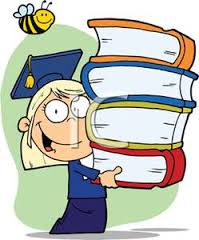 This workshop is for those who are ready to grow as individuals and want qualified professionals who have already been on a journey of self empowerment putting together the best tools possible. Learn the truth from qualified technicians with both national & international experience.

FEEL EMPOWERED, CONFIDENT, FREE & HAPPY
4 key skills learnt to look, feel, be beautiful.
How & Why
Your

thinking

effects your

skin & body.

Lifestyle Decisions

effect your skin.

Use your

thinking

to increase it's

positive

affect on the skin.

Connect

with your body and use your

intuition

to identify what positively effects you and your skin.

Feel inspired
Feel Empowered
Feel FREE..............
Increase energy
Feel Confident
Feel happy

HAVE FUN & FEEL GREAT NAKED....
BOOK HERE. Empowering workshops that give you premium skills on how to look & feel your best.

For more information please contact Alira on mobile 0422876400, or by email: feelgreatnaked@gmail.com

FUTURE DATES:
August: Wed 3rd 7pm, Fri 26th 2:30pm
September: Sun 18th 2:30pm
October: Sun 9th 2:30pm, Wed 19th 7pm, Wed 26th 7pm.
November: Thurs 10th 7pm.
December: Sun 4th 9:30am.

We have started a knew meetup group. Meet like minded people and grow you.
FREE & PAID Activities


Thanks ~ Alira De Plama
Website: www.feelgreatnaked.com.au