Description
A "TED talks" inspired business health seminar for agribusiness leaders...
For owners, leaders & drivers of agribusinesses and the organisations that support them. 100 places only.
Over a single afternoon in Adelaide, attendees will be exposed to 14 diverse subject matter experts in presentations and panel discussions, sharing experience, insights and ideas about building and nurturing sustainably health agribusinesses and the communities they form an integral part of.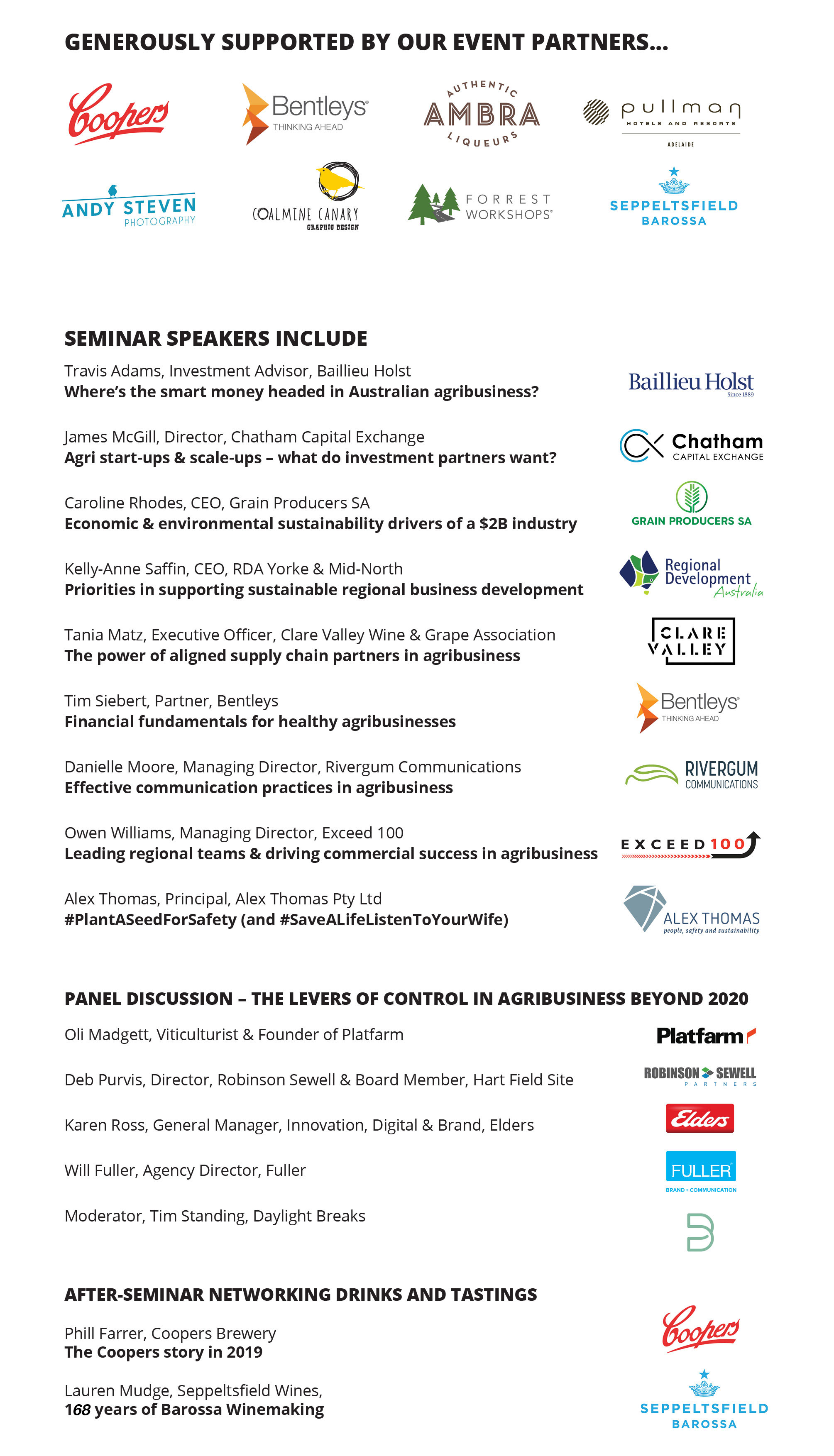 Seminar includes trade exhibition, plus afternoon tea and post-seminar networking over complimentary wine, beer and canapes.


Don't miss this unique, diverse & invaluable afternoon of education and networking opportunities - book now!