HealthHack is a hackathon that solves problems for medical research and healthcare professionals with technology and design
About this event
HealthHack is a product-building event. Teams work on problems that have been submitted by Problem Owners - typically medical researchers, medical organisations, hospitals or government— but they could come from anyone who has a health-related problem they want to solve. Find more at the website.
See what happened last year (and follow to see what happens this year!) on our YouTube, Linkedin and Twitter.
Everything made at HealthHack is open source and made available for anyone else to use. You can find every project from every HealthHack at our GitHub.
Normally we run the event in person but due to COVID-19 we'll be running entirely remote this year. We'll have the exact plans for this year to you soon but for now here are the basic details:
We will running out of (sponsor) IBM's Cloudtheater, an entirely virtual event space. It's awesome.
We'll run across two weekends, but not during the week in between them
The organisers will still be assisting problem owners and teams to form so there's no need to have formed a team prior to HealthHack
We'll be keeping to the same basic format as previous HealthHacks but we're going to be making tweaks to allow for the changed circumstances
The organisers will still be here to help teams work together just as they've done so at every HealthHack to date
This is completely new to us as organisers so please bear that in mind as we work to release more details closer to the event.
The thing you can be confident of is we remain as committed as ever to supporting problem owners and hackers solve important problems. Just because we're all going to be working remotely this time doesn't mean that we're going to be any less successful doing that.
Now more than ever it's important to support the work of healthcare professionals both in front line services and in medical research.
Schedule*
July 24th, Friday
5:30pm Registration & Network
6:00pm Problem Owner Pitch Presentations
7:00pm Networking and Team Formation
8:00pm to 9:00pm Hacking
July 25th, Saturday
8:00am to 9:00pm Hackathon
(check ins and other fun & games TBA)
July 26th, Sunday
8:00am to 9:00pm Hackathon
(check ins and other fun & games TBA)
August 1st, Saturday
8:00am to 9:00pm Hackathon
(check ins and other fun & games TBA)
August 2nd, Sunday
8:00am to 2:00pm Hackathon
(check ins and other fun & games TBA)
2:00pm Hack ends. Prepare for final presentations
4:00pm Final Presentations & Judging
6:00pm to 9:00pm Networking
9:00pm Venue Closes
*subject to final confirmation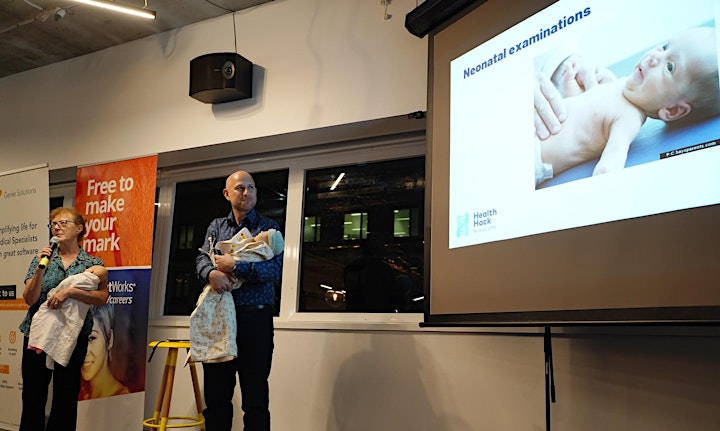 Organiser of HealthHack 2020 Online Hackathon