Location
The Trans Resort Bali
Jalan Sunset Road
Seminyak
Kuta, Bali 80361
Indonesia
Refund policy
Refunds up to 30 days before event
Three 1/2 day sessions over three days, this interactive workshop focuses on healthcare issues, clinical care & professional networking.
About this event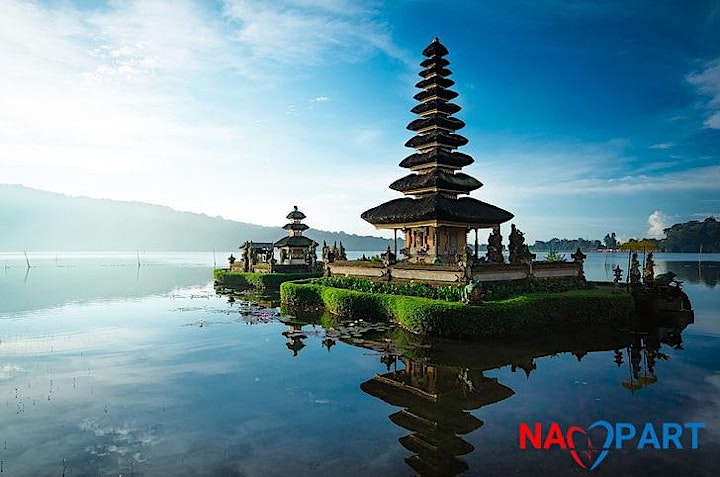 Register before 30 June 2022 and save 25% on the full registration cost!
______________________________________
Following the success of our 2019 workshop in Bali, we are excited to launch an exciting and fresh event for 2022.
This unique workshop consists of three five-hour sessions over three days. It consists of seminars, plenaries, workshops and site visits from a range of international experts with a relaxed atmosphere. Topics range from;
Clinical care,
Design thinking,
Clinical Leadership,
Academia and research engagement and
Professional Development.
This is a highly participatory event with interactive sessions for nurses, paramedics and all other clinical professionals to present, explore, discuss, network and engage.
What people have said about the 2019 event:
"I liked the new knowledge I got from different perspectives"
"It was easy to connect with everyone of the participants."​
Featuring facilitators, experts, and academics from more than five countries, this event will challenge your thinking and strengthen your team and leadership skills.
Designed for clinicians, managers and academics, participants actively engage in sessions with clear objects, outcomes that are achieved during the session and initiatives to follow after the symposium is complete. These are engaging and participative sessions that will provide a way for you to present, explore, discuss, network and engage. At the end of the symposium, you will have clear take-aways and objectives to follow up.
Modular approach for greatest flexibility
The symposium is designed to be highly adaptable for different audiences. This means sessions can be added or removed as requested by attendees to better suit the needs of the audience. This flexibility gives the ability to deep-dive on topics of interest that may arise during the workshop, as identified by attendees.
Overview
Full Registration (Early Bird, General and "At the Door") include;
Access to each of the three 1/2 day workshop sessions.
15 CPD hours, presented by health experts from Malaysia, Indonesia, Australia, Philippines, Sri Lanka, and Singapore.
Includes a tour of an Indonesian healthcare facility (transport from the workshop venue to the facility and back is also provided).
Fully catered lunch, and coffee breaks.
Workshop attendance is capped to facilitate networking and engagement.
Certificate of Attendance.
Some of the workshop sessions include:
Clinical conversations from around the region, from HIV in Indonesia, hypertension in Malaysia, and community clinical practice in Sri Lanka
Getting Published. How, where, why, and overcoming barriers.
Applying Design Thinking to your work.
Aged Care: Balancing efficiency with people-centred care.
Contemporary teaching in healthcare. Approaches, techniques, and fails.
Career and the professional presence.
Managing staff. The ups, the downs, and what works best.
a 1/2 day site visit to an Indonesian healthcare facility.
Relax about COVID-19
A full refund of the workshop registration will be provided if the event is cancelled due to COVID 19.
Times of the workshop are subject to change. Facility access for the Thursday site visit may be subject to change.
For more information or to request a brochure about the workshop, please contact the organiser via the link below.