Health Wellbeing & Spiritual Monthly Gathering for March with Lauren Verona
Description
Sacred Heart of Spirit Health, Wellbeing & Spiritual Monthly Gathering
March's Guest Speaker is Lauren Verona from Zenko Yoga
Lauren Verona is a passionate business woman, yoga teacher and single mum who has created and grown four yoga studios across Australia and, most recently, an online studio offering live classes. Lauren will share her inspiring story, talking with us about her journey through yoga and how it changed her life. She will also talk about how yoga benefits our overall health, wellbeing and connection to spirit.
The Health, Wellbeing & Spiritual Monthly Gatherings are sacred spaces making meaningful connections and being inspired by ordinary people doing extraordinary things, woven with threads of transformation, harmony, compassion, gratitude and joy.
Tickets: $15 plus booking fee ($15.87)

When: Saturday 3rd March, 12.30pm to 2pm
Where: Cotton Tree, Maroochydore - see full details above
Bookings with pre-payment via Eventbrite essential.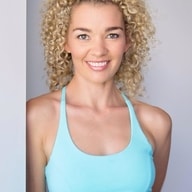 Guest Speaker: Lauren Verona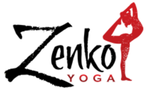 ---