Description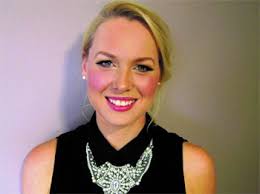 The Australian College of Natural Therapies is pleased to present BioCeuticals leading educator, Belinda Reynolds speaking on the topic of: Inflammation, Gut and Brain Connection.
Students, Alumni and Faculty are invited to join us on this evening to hear key insights, ask questions for professional development and to have the opportunity to network with students and practitioners across the health vertical.
Please note this presentation on campus will also be available live via webinar and the link for this will be provided in the registration confirmation email.
Light refreshments will be provided on the night.
The subjects covered during the presentation include:
• The role of inflammation in mood disorders
• Brain derived neurotrophic factor (BDNF) and its involvement in mental health
• Single nucleotide polymorphisms (SNPs) and their contribution to anxiety and depression
• The gut-microbiome-brain axis
• Nutritional deficiencies linked to declinations in mental health
• The role of intestinal hyper-permeability and fructose malabsorption in mood disorders
• How environmental toxins contribute to depressive symptoms
• The unique role of sleep
• Safe and effective strategies for improving patient response to pharmaceutical anti-depressant therapy
We look forward to seeing you there!
*FOR ONLINE STUDENTS OR THOSE BASED INTERSTATE. PLEASE REGISTER AND YOU WILL RECEIVE A CONFIRMATION EMAIL WITH THE LIVE WEBINAR INSTRCUCTIONS
- LOCATION TIMEZONES -
BRISBANE - MONDAY 19TH MARCH - 5.30PM TO 7PM
SYDNEY / MELBOURNE - MONDAY 19TH MARCH - 6.30PM TO 8PM
PERTH - MONDAY 19TH MARCH - 3PM TO 4.30PM
ADELAIDE - MONDAY 19TH MARCH - 6PM - 7.30PM
Any questions please contact your campus team member:
Sydney nadya.peshevska@laureate.edu.au
Brisbane sfakour@laureate.net.au
Melbourne larmstrong@laureate.net.au