Description
This Health is Wealth morning session is a free event from 9:00 -12.00 noon, but spots are limited. First in, best dressed!
There are also a limited number of tickets available for our very special afternoon Connections sessions. Tickets for this afternoon session cost $70.00 per attendee, pre bought via this ticket portal or $100.00 on the day.
Our Connections sessions are suitable for all dancers of all levels, in all dance styles, especially zouk and batchata.
Beginner - through to advanced, open level.

It's time for you to get in your active wear on and to join us for the 9th series of 'Health is Wealth Retreat' held this August 18h at the stunning rooftop of the iconic Circa St Kilda!

Health is Wealth Retreat is a dedicated event for our community to experience and enhance their physical, mental and social wellbeing. Sponsored by Finvest, we seek to support you in all 7 areas of wellbeing (Physical, Emotional, Spiritual, Environmental, Intellectual, Occupational and Social) we want you to meet the best version of you.
For the first time, we will be giving away $3,000 of dance course sponsorships given out to attendees on the day. These include Prizes: $1,500 voucher for dance courses and private sessions, and 3 $500 dance vouchers for courses and private sessions. More than ever have been been supported this year on our growth and development, and we in turn wish to pay it forward and do the same to our attendees.
This 3 hour action packed retreat consists of talks, demonstrations and workshops consisting of 20 to 40 min blocks that are interactive and will teach you tips and latest trends in health and wellness.

Stay tuned as we will be releasing our very special guests!
Tickets to the FREE morning sessions and the afternoon Connections session are now live.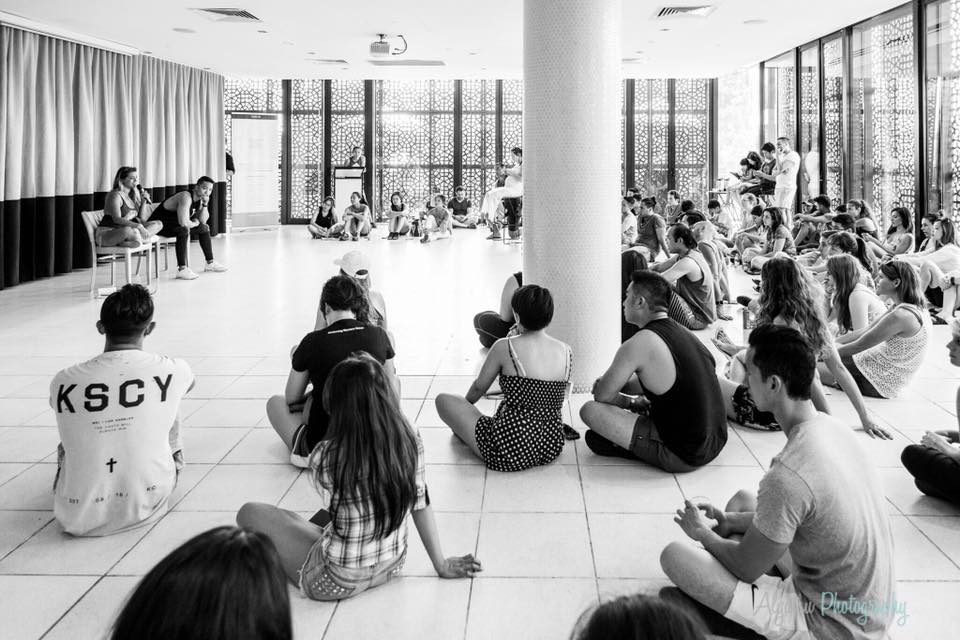 The Health Is Wealth Series: 9am - 12:15pm FREE ENTRY (tickets are strictly limited)
We begin the day opening our bodies through breath and movement united in Hatha Yoga with Michelle Gardiner and moving into Hip Hop Yoga with Victoria Alessi, founder of Hip Hop Yoga Brunswick. BYO Yoga mat.

After working up a sweat, a nutritious brunch is provided whilst hearing from Tanya Leyson + Simone Roberg, Health Coaches, about body transformations and how food is medicine. This series features Melbourne's largest dance school in the southern hemisphere 'The Salsa Foundation' who are a welcomed favourite, running a social dancing class for beginners.

The Afternoon Connections Session : 12:30pm - 3pm - Cost $100 at door or pre- buy at $70 per attendee
There are 2 very special international guests, joining us from USA and Brazil, exclusively for Health is Wealth to share a very special series with us on connection.
This is a beginner friendly session, suitable for all dance levels, and one studying or teaching movement in any way - this is a session designed to cover a very relevant topic near to our hearts, the power of touch, and exploring how this exsists in dance.
Kuna Malik Hamad (USA) + Brenda Carvalho (Brazil) dance together a few times a year, but are both masters in Connection. The course content will be progressive, extending from the 30 minute intro session in the morning program into a full 3 hour session in the afternoon.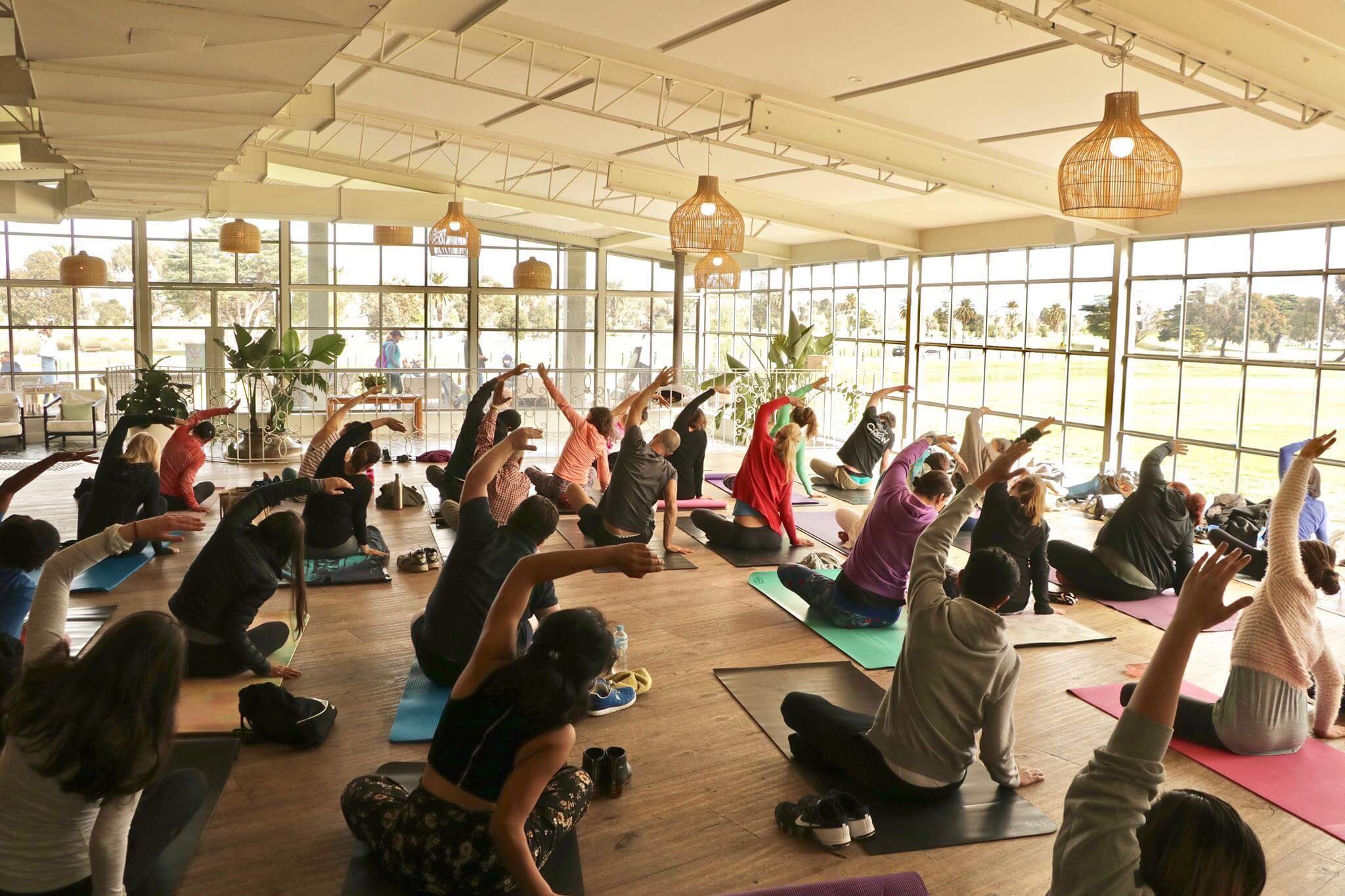 Date: 18th August 2019
Time: 9:00am – 12:15pm, then paid workshop session on Connection
Location: The Deck, Circa, The Prince Hotel, 2 Acland St St Kilda
DAILY RUNNING:
9:00 Registration & Barista Station
9:15 Welcome Mocktail
9:30 Vinyasa Yoga & Guided Meditation
10:15 Hip-Hop Yoga
10:45 Catering Grazing Station
10.45 Health Coaches & Body Transformations
11.00 Social Dance Workshop for Beginners + Connection Workshop by International Artist

12.00 noon - Giveaways, Pics + Thank you.
12.30 - 3.30pm Connection Part 2, 3 + 4.
3:30 - 5PM Social Dancing.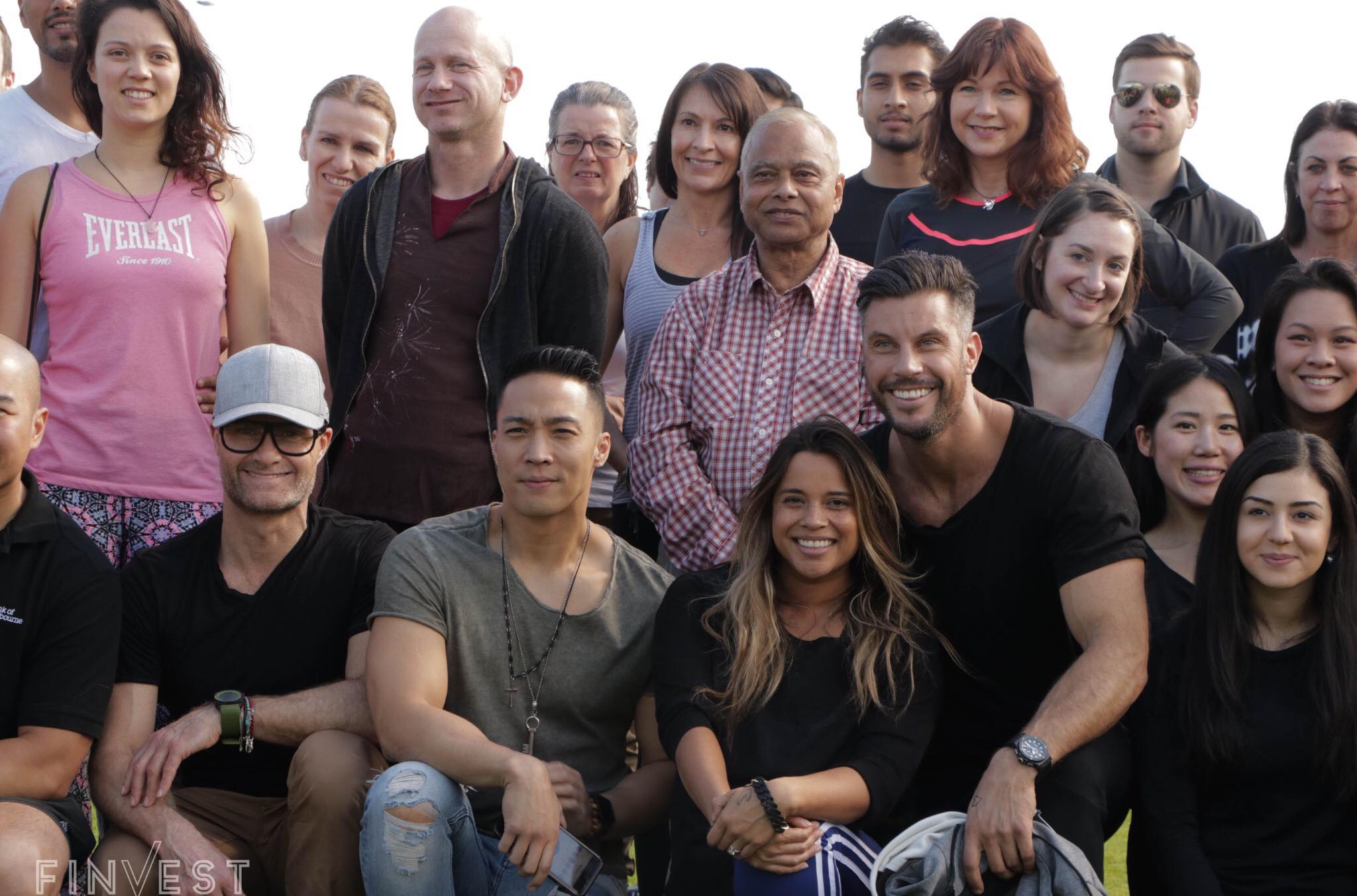 WHAT'S IN IT FOR YOU?
We're uniting a huge compilation of ways to super charge your week with Melbourne's best in wellness. We want to open the doors to enhance the quality of your life, to take some 'me time' and do something for yourself with it! Previous attendees keep coming back for more, they have learnt, applied and seen results in their life. Some of these benefits have resulted in weight loss, new outlets for fun, confidence and team building alongside quick ways to destress. Finvest believe that the key to a better quality of life starts with a better frame of mind, many of our most successful clients have this trait, the awareness of health is wealth.