HEAL Documentary: Change your mind. Change your body. Change your life.

Sunday, 4 March 2018 from 11:00 am to 4:00 pm (AEDT)
Event Details
HEAL takes us on a scientific and spiritual journey where we discover that by changing one's thoughts, emotions, and perceptions, the human body can heal itself from any dis-ease. HEAL not only taps into the brilliant mind's of leading scientists and teachers like Dr. Deepak Chopra, Dr. Joe Dispenza, Anita Moorjani, Bruce Lipton (and many more), but follows real people on actual high stakes healing journeys.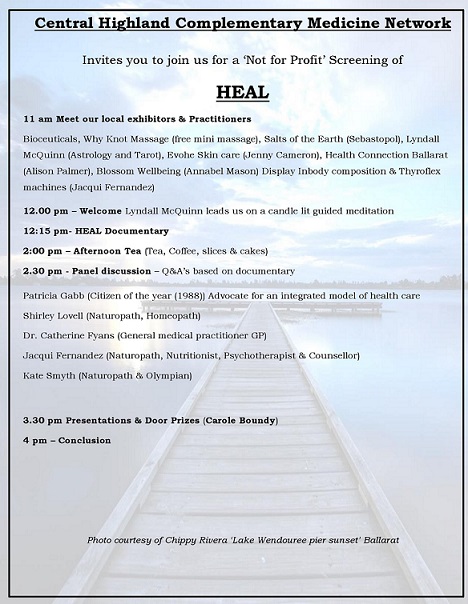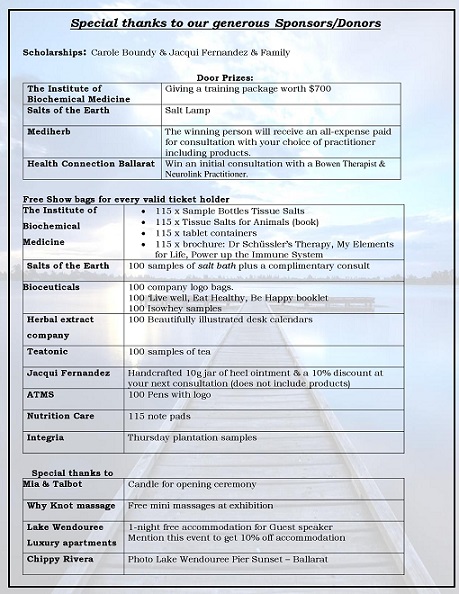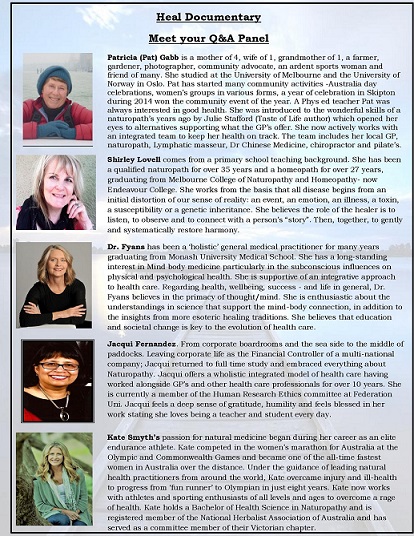 When & Where

(M.A.D.E) Museum of Australian Democracy at Eureka
102 Stawell St South
Ballarat, vic 3350
Australia

Sunday, 4 March 2018 from 11:00 am to 4:00 pm (AEDT)
Add to my calendar
Organiser
The Central Highlands Complementary Medicine Network are proud to bring Heal a documentary about the power within each of us to heal. 
This film is about empowering people with awareness about how powerful the mind body connection is. It is about inspiring people to take their health back and not fall victim to the downward spiral of fear that comes with a scary diagnosis. There are so many powerful stories of healing and legitimate scientific evidence that proves the body is capable of healing from virtually any disease. It's a film about possibility and hope.
Director Kelly Noonan Gores' documentary takes us on a scientific and spiritual journey where we discover that our thoughts, beliefs, and emotions have a huge impact on our health and ability to heal. The latest science reveals that we are not victims of unchangeable genes, nor should we buy into a scary prognosis. The fact is we have more control over our health and life than we have been taught to believe. This film will empower you with a new understanding of the miraculous nature of the human body and the extraordinary healer within us all.