About this Event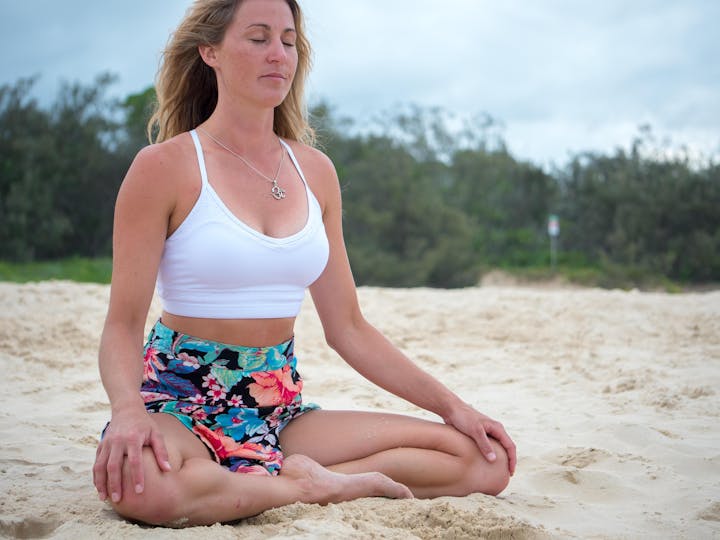 This is a half-day retreat, facilitated by Kate Duncan, designed to completely reset the nervous system. The day will consist of guided meditations, exercises, discussion, and the restorative practice of yin yoga.
Why you need this retreat:
Many of us are experiencing chronic stress without really knowing. This causes havoc in our sensitive bodies, and leads to illness, unhappiness or low energy.
Most of us don't know how to truly relax. We may think of relaxation as doing "nothing", and so we may not give it any value.
Ongoing stress can be subtle; and many of us experience stress in the following ways:
+ jaw clenching or tightness
+ shoulder tightness leading to mild headaches
+ difficulty falling asleep, or waking through the night, or, oversleeping
+ racing mind ( can't shut your mind off)
+ shallow or fast breathing (not taking breaths all the way to your belly)
+ chronic worrying, over-planning, trying to stay safe
+ low energy, irritability, depression, or just not feeling right
Here's what you'll get in the retreat:
+ A series of short guided meditations to explore the areas in your body that you hold tension, and how to stimulate the relaxation response
+ Discussion on the how the nervous system is involved in stress
+ Multiple exercises to uncover and transform stress
+ 90 minute practice of yin yoga
+ 30 minute guided relation meditation
+ Question and Answer session
The best news: you do not have to be experiencing stress to come to this retreat. These practices are ideal as preventatives and to keep your body in a relaxed, nourished and balanced state.
Many people report feeling incredible after this retreat. The most common feedback is having had the best night's sleep in months at then end of this day. In the words of one of Kate's clients from Sydney…
"Kate took me to another place! I always thought I couldn't meditate, but there I was, completely present and completely relaxed at the same time. I went somewhere…. I don't know where… but it was magic"…Rachel Whyte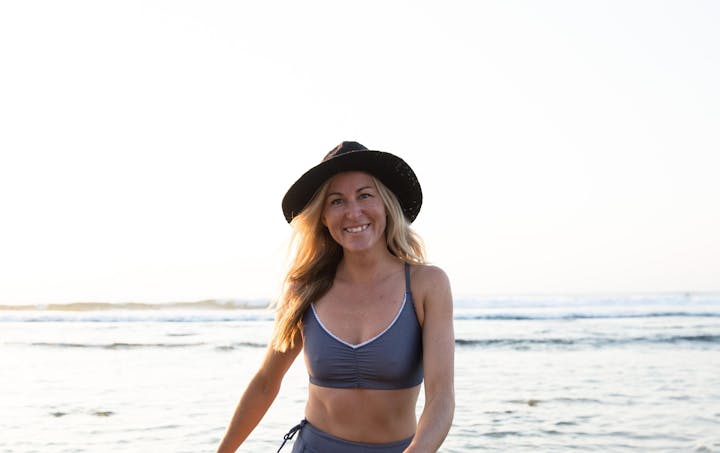 Meet Kate Duncan:
Kate is a Writer, a Mindful Living and Soul Coach, retreat facilitator and a Meditation & Yoga Instructor. She has been a practitioner of Buddhist meditation for a decade, and has sat (and facilitated) around 20 silent meditation retreats. Kate teaches yoga that focuses on mindfulness of the body and intense self-compassion.
Before embracing wellness as a career, Kate spent 13 years as a Firefighter and Paramedic. In 2016, she had to resign due to experiencing six months of intense anxiety and physical tension, as a result of chronic trauma.
Kate has explored countless modalities to restore, rest and heal her body.
While Kate's case is a little more extreme, it doesn't take extreme circumstances to have chronic stress. All humans experience anxiety, tension and exhaustion, and need to incorporate relaxation and healing into their routine.
You can find out more about Kate at her website www.KateDuncanYoga.com
Cancellation Policy:
In the event that you are unable to attend the event, we require a minimum of 24 hours notice for cancellations. In such case, a credit note will be held on your account. We do not offer refunds. Late cancellations and no-shows incur full fee. Fully booked/sold out workshops will only be credited if the place can be transferred to another student.