HDBM June Networking. Win More Google Love: Getting Started With SEO
Description
HDBM JUNE NETWORKING EVENT:
Win More Google Love: Getting Started with SEO
Tuesday 20 June, 7pm – 9pm
We all think Google hates us, but it's not really true. They just want to deliver the best results to searchers and if we learn how to do that we can win the Google wars!
Anyone can have a website, but getting people to visit your website doesn't happen by chance. These days, if you're not on the first page of Google you're unlikely to get many visitors. All businesses need to have a Search Engine Optimisation (SEO) strategy - and that doesn't mean outsourcing it completely! If you are DIY-ing part or all of your SEO, some basic knowledge will get you a long way.
Come along to find out simple ways you can boost your website traffic without spending a cent. We are honoured to have Kate Toon, a well-respected SEO guru, presenting.
In her chat, Kate will cover:
* What SEO is and why it's the most important marketing strategy
* The 3 pillars of SEO
* The 6 basic steps to SEO Success
* The power behind the Content Kings Throne
* 3 SEO myths debunked.
During the event you will have the opportunity to network with 50+ like-minded local business mums, with structured, fun networking activities. Bring business cards for your chance to win a "Pitch It!" slot to pitch your business to the Group. Plus hear this month's low-cost or no-cost marketing tip which you can implement right now.
All new Group members are welcome so please don't be shy!
Our Lucky Door Prize this month is a 90 minute goal clarity and action planning session with Cynthia Painter from Create Action Now valued at $180. Also the opportunity to have a follow up session within 1 month at half price to create momentum towards the change of thinking and patterns of behaviour that will get you your results.

Check out Cynthia's website and Like her Facebook page:
www.createactionnow.com
www.facebook.com/CreateActionNow
Tickets:
$17 for NEW attendees. If you've never been to one of our events before, come along and see if our group meet-ups are for you!
$27 Early bird tickets available between now and 6 June (closing 2 weeks prior to the event)
$37 Regular
$40 On the door IF tickets are still available (the on-the-door price is for all attendees, including new attendees if you don't buy in advance).

Get your ticket today!

About our Speaker:



Kate Toon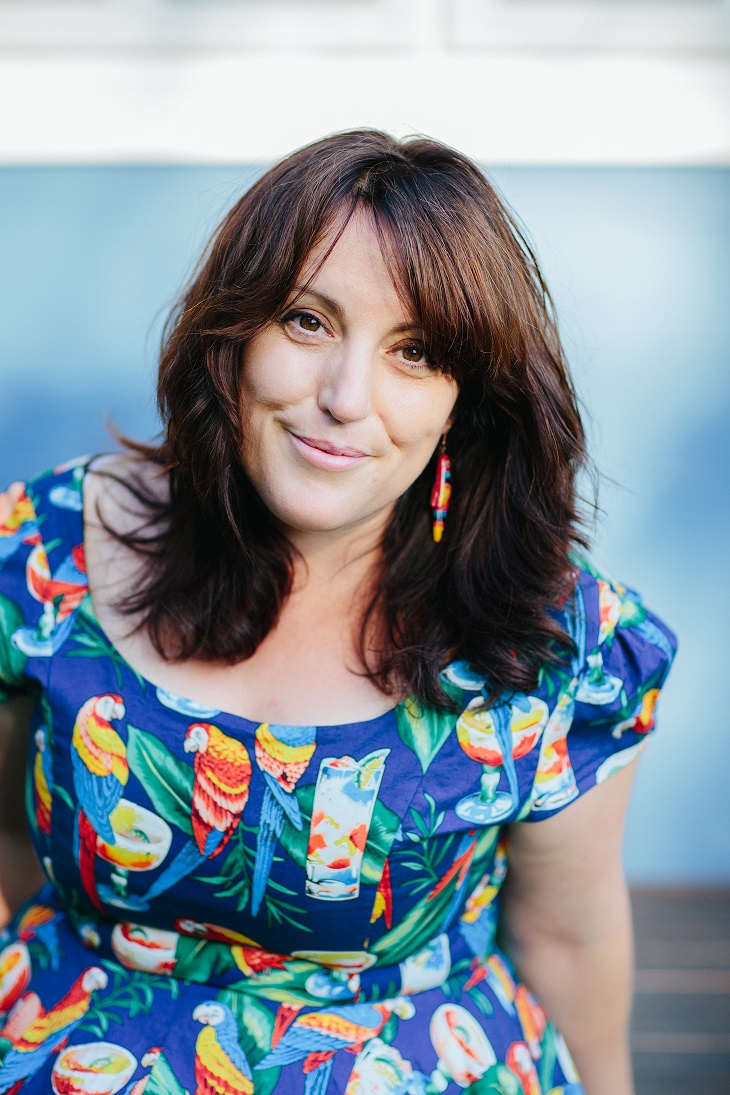 Kate Toon is an award-winning SEO copywriter and SEO consultant with almost two decades of experience in all things advertising, digital and writing. Originally from the UK but now based just outside Sydney.
She has worked with big brands such as eHarmony, Curash and Kmart. And she's helped countless small businesses produce great content and improve their copywriting and SEO.
Kate is also the founder of The Clever Copywriting School and The Recipe for SEO Success eCourse, as well as co-host on the Hot Copy Podcast.
She presents the Write for Business show for the Dale Beaumont's Brin.ai app and recently launched The Copywriting Conference – Australia's first dedicated Copywriting Conference.
Get your ticket today!
The attendee list will be emailed to all attendees the day prior to the event to help you plan your networking. Only attendee names and business names will be displayed. Contact information is not included. If you do not want your name and business name to be included on this attendee list please notify the organiser, Caroline Bagga, via the PM function in Facebook.
Tickets should be purchased in advance. Sorry, no refunds are offered and tickets cannot be transferred to another event. All questions can be directed to Caroline Bagga via the Hills District Business Mums Facebook Group.