Description
Hawkerpreneurs: Hawkers, Entrepreneurship and Reinventing Street Food in Singapore
Famous as a foodie destination, Singapore's national cuisine is defined by its Hawker Food. Historically hawkers were itinerant, literally hawking their wares around the streets of this island nation. In the late 1960s the government of the newly independent city-state set about transforming Singapore's street food through a process of regulation and registration of hawkers, coupled with an investment in new permanent structures with utilities, called hawker centers. Through these interventions street food was reinvented – cleaned up and moved off the street.
The awarding of Michelin stars to several hawker stalls in 2016 drew attention to the cultural importance of hawker food and the tensions around its transformation through retirements and generational change. Hawkerpreneurs, a new generation of young entrepreneurial hawkers, are the locus of hope and fear. Suit-wearing beautiful people, Hawkerpreneurs are still subject to interventions by the state, which takes an active role in shaping the daily life of its citizens. Using education and certification, including training programs with master hawkers, investment schemes to facilitate entrepreneurial qualities, increase the likelihood of financial success and raise the social status of hawkers, the Singaporean government is again playing a key role in the reinvention of street food in Singapore.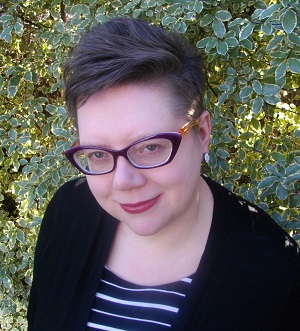 Presented by Dr Nicki Tarulevicz, Senior Lecturer in History and Asian Studies, School of Humanities, University of Tasmania. She is a Historian (Melbourne 2004) and is author of Eating Her Curries and Kway: A Cultural History of Food in Singapore (University of Illinois Press, 2013) and she holds an appointment in Asian Studies in the School of Humanities. She has been nominated for numerous teaching awards and received the Association for the Study of Food and Society (ASFS) Award for Food Studies Pedagogy for 2012. Her broad research interests include food, and food history, nationalism, national histories, British Empire, post-colonialism and cities. Her new book project is Food Fright! A Cultural History of Food Security and Food Sovereignty in the Pacific Rim.
VENUE
Room 346, Level 3, School of Humanities, College of Arts, Law and Education, University of Tasmania, Sandy Bay campus.
Enter the main University carpark off Churchill Avenue (turn left at roundabout after overpass). Parking is available outside of the School of Humanities (the first building you see as you enter the carpark). Room 346 is located in this building on ground level. Look for the Asia Institute pop up banner!