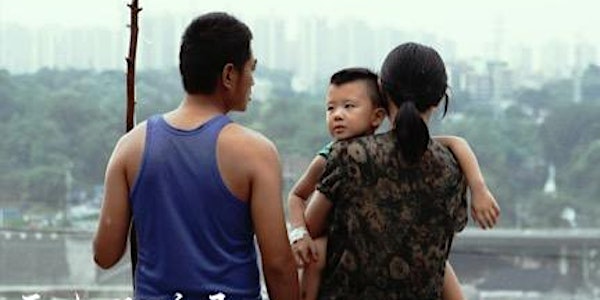 Have Your Name Carved| 天上的孩子 (120 min) | GKCFF 2019 in Brisbane
Event Information
Location
Griffith university film school cinema
Griffith University, South Campus, S08, Dock St
South Brisbane, QLD 4101
Australia
Description
Language: Mandarin
Subtitle: Chinese / English
Synopsis:
In Guizhou Province, China, a child who dies under the age of 14 is regarded as dying young, andcannot be buried in the family graveor be listed in the family tree. 5-year-old Haiwa, the only son of the protagonist Old Ho, is diagnosed with terminaldiseaseand will die soon. Old Ho doesn't accept the fact that he won't have any chance to visit his son's grave; he, therefore, determines to donate all his son's organs and carve his son's name on thegravestone. However, Old Ho never expect it can be rather difficult to make organ donation.
Director's Comments:
This film is based on real-life events. I take the film as a mirror to truthfully reflect the place where I live and the world that I cognise, as well as all the things I have heard and seen. My film is not aimed at moving people to tears or being a shot in the arm. Instead, it tries to describe objectively the true meaning of life, without appealing to the senses. This is also my original intention of making this film. Some scenes in the film would be sad but not that tearful, while they may leave the audience a heavy heart; some scenes would be hopeful but not that comfortable, while they could still warm the cockles of their heart.
Awards:
2019 GKCFF Best Director/Best Actor
剧情梗概:
在中国贵州,14岁以下死去的孩子叫作夭折,不能进入祖坟,写进祖谱,主人公老何的5岁独子却因查出绝症将不久于人世,老何不甘心儿子连个烧香的地方都没有,于是下定决心把儿子的器官全部捐献出去,把儿子的名字刻到纪念碑上,却不想事事难料,老何怎么也没想到,捐器官原来那么的难。
导演阐述:
这是一部根据真实事件改编的电影,我把这部电影当成镜子,把我生活的地方,我所认知的世界,我所看到的听到的经历的一切,如实表达出来。我的这部影片不是催泪弹,也不是兴奋剂,是脱离了感官刺激后冷静的描述生活中的真谛,这也是我制作这部电影的初衷。电影中有些悲伤,不一定让人落泪,但那种沉重会直戳心灵;电影中也有些希望,不一定让人释怀,但总会有一丝温暖落在心底。
获奖记录:
2019 GKCFF 最佳导演、最佳男演员
Date and time
Location
Griffith university film school cinema
Griffith University, South Campus, S08, Dock St
South Brisbane, QLD 4101
Australia