History tour and ghost investigation in one of Murray Bridge's oldest buildings!
About this event
The Station Youth Centre is located in the historic Murray Bridge Refreshment Rooms next to the Railway Building.
The building is nearly 150 years old and has seen many changes over the years
Some people think there is paranormal activity within the building's walls. There is a lot of interesting stories about the building and some very unusual tales to be heard.
Come for a tour to find out more and investigate whether there's anything spooky inside.
For ages 12-25
1st Session : 6:30 - 8 PM
2nd Session : 8:30 - 10 PM
BOOKINGS ESSENTIAL
'Participation in this event may affect people differently. If you are likely to be negatively affected please do not register your interest. Council takes no responsibility for the impact this event may have. Your participation is your own responsibility.'
For any questions/info about the event please contact a.fargher@murraybridge.sa.gov.au
Artwork by Foxatoll Creative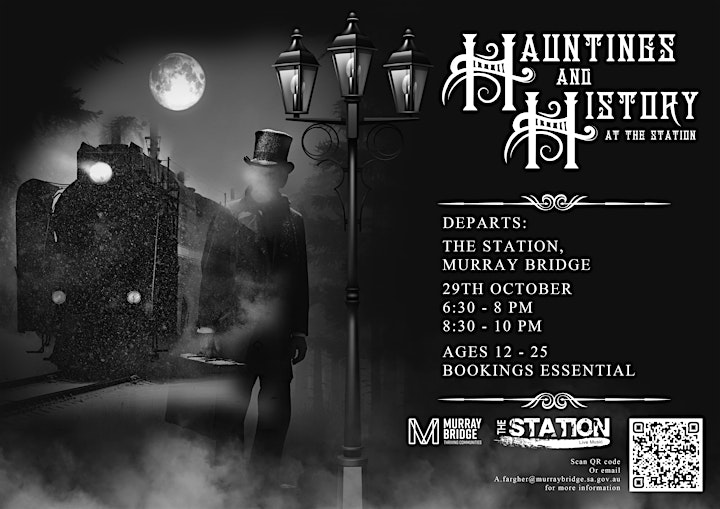 Organiser of Hauntings & History At The Station