About this Event
HART MEMBERSHIP
2020 / 2021
IMPORTANT INFO
Once you've completed this process, your membership is complete:
We'll post your copy of the 2020 Hart Field Day Guide.
If you'd like to attend our next mini-event 'Managing Varieties' on October 20, your ticket will be be free. *You'll still need to register though (ticket sales open October 6 - keep an eye on our website for more details).
You're already a Hart member if you:
attended our mini-event 'Managing Weeds' on September 15
have visited the site recently as part of a group tour
are a Hart sponsor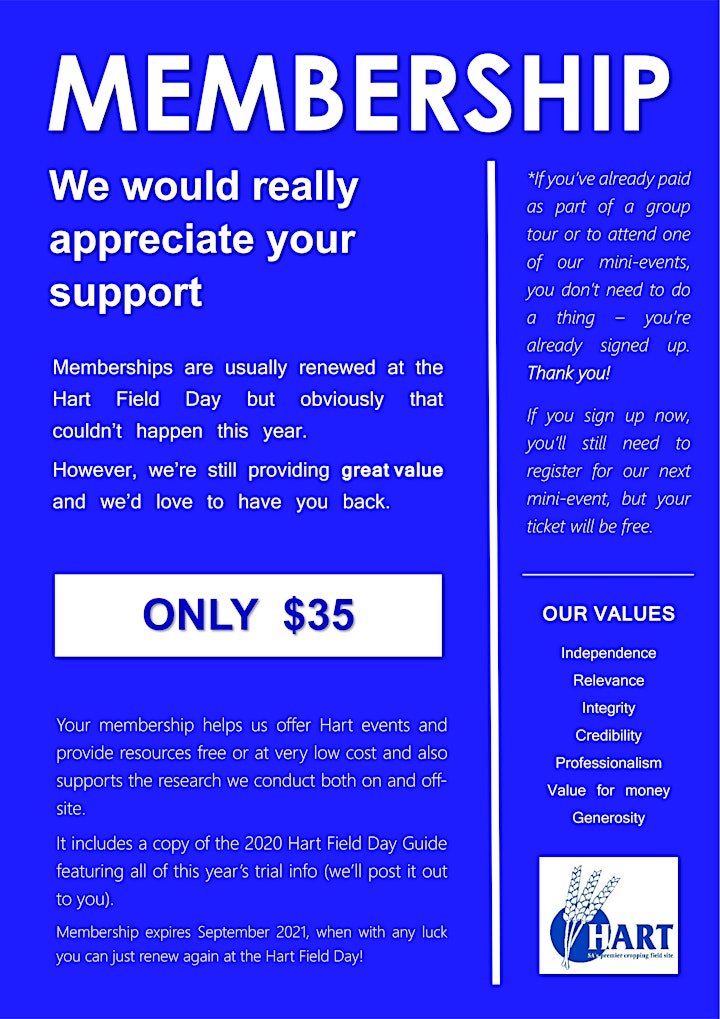 A special thanks to our amazing sponsors who have also stuck with us (and you) despite some major changes to our program this year...