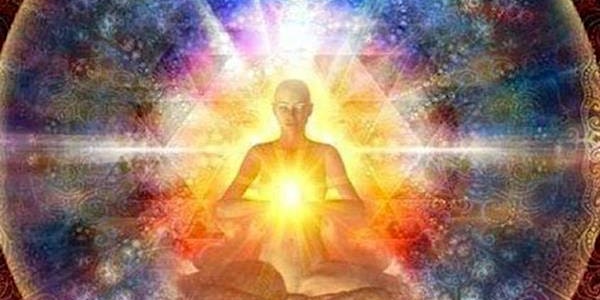 Happiness Meditation and Group Peak State Transfer
Join us for this free event that incorporates the Happiness Meditation in a group followed by Group Peak State transfer
About this event
Namaste
We welcome you to join us for two beautiful Oneness processes in one night.
This special online meditation event incorporates the Happiness Meditation and then follows with the Group Peak State transfer.
We will guide you through the Happiness Meditation
The benefits experienced in this meditation are:
peace
happiness
silence
improved health, finances, relationships
flow on effect to family and friends
The Peak State transfer has only become available very recently.
We and a number of our friends attended the three day course "Awakening into the Golden Age - A Journey with Sri AmmaBhagavan where participants were gifted with the ability to enter the Peak State and the initiation to transfer this to others.
We are very keen to share this gift with as many of you as possible. We have experienced great shifts including ongoing inner stillness, love and causeless joy.
We have recently been gifted to share the Peak State as a group which is simultaneously shorter and more powerful experience for all!!
We will be holding zoom calls Mondays and Wednesdays at 7 pm QLD time for those who are interested. Numbers are limited as the transfer is one on one so we need you to register here. Agfter registration you will be emailed the zoom details for the call.
Love from Bob and Janet and friends
Oneness Gold Coast
💛💛🙏🙏🙏💛💛
Experiences from Peak State
Dear Janet and Bob, thank you so much for the beautiful Peak State experience tonight. I experienced tremendous peace and connection throughout the process. I also experienced both of you radiating so much love and joy. Thank you both for your dedication and consistent service to all🙏🏻🙏🏻🙏🏻💖💖💖 A miracle to follow.-- This morning when I stepped into the meditation room where I was having the Peak State experience last night, a sweet scent enveloped the entire room!
LM.
Thanks Janet and Bob for the Peak State transmission ...Afterwards was totally blissed out and deep inner peaceToday feeling it is having a deepening effect of my inner stability with much more light emanating
AP