Happiness, ecology, and life in glass--a workshop

Tuesday, 24 March 2015 from 10:00 am to 3:00 pm (AEDT)
Event Details
This event is SOLD OUT.  Joint the waiting list (link above) or come to Sarah Franklin's lecture on the same day: 
Sarah Franklin: "Somewhere Over the Rainbow, Cells do Fly..."  RSVP: http://tinyurl.com/franklin-happy-cells
---
"Having good 'hap' or fortune," notes Sara Ahmed, was the original sense of the word happy in Middle English. While this meaning may now seem archaic—since happiness is not something that money can buy or power can command—Ahmed insists that we return to this original definition "as it refocuses our attention on the 'worldly' question of happenings." Building on Ahmed's insights, this workshop will explore bubbles of happiness that are fragile, like glass. Drawing on ethnographic work diverse sites—in fertility clinics, among conservation biologists working to "save" endangered animals, and in commercial fishing enterprises—we will consider technologies of hope, contagious affects, emergent forms of life in glass.
The discussion will orbit around five short texts by the participants: "Relatively Biological" (Franklin), "Happy Objects" (Ahmed), "Affecting an Oceanic Habitus" (Probyn), "Multispecies Families" (Kirksey), and "Banking the Forest" (van Dooren).  These texts are all available on-line: http://tinyurl.com/happiness-ecology-glass
Three provocateurs--Prof. Warwick Anderson (University of Sydney), Prof. Emma Kowal (Deakin University), and Dr. Astrida Neimanis (University of Sydney)--will lead our discussions of these texts.
Speakers:

Sara Ahmed is Professor of Race and Cultural Studies and Director of the Centre for Feminist Research at Goldsmiths College, University of London. Her work explores the messiness of the experiential, the unfolding of bodies into worlds, and the drama of contingency - how we are touched by what comes near. She has published 7 single-authored books including The Promise of Happiness (2010) which was awarded the FWSA book prize in 2011 for "ingenuity and scholarship in the fields of feminism, gender or women's studies," and most recently Willful Subjects (2014), which picks up the happiness trail. Ahmed's work on happiness promises to be of great importance to the field of Environmental Humanities—in particular in relation to animals on the edge of extinction.
Sarah Franklin holds the Chair of Sociology at the University of Cambridge where she also directs the  Reproductive Sociology Research Group (ReproSoc).  She is a leading authority in the field of animal studies, the new kinship studies, and the ethnographic study of bioscience and biomedicine.  Her work focuses on reproductive and genetic technologies, combining traditional anthropological approaches with more recent approaches from science studies, gender theory, and cultural studies. Prof. Franklin has written extensively about the creation of Dolly the sheep, the world's most famous clone.  In addition to her numerous books on IVF, stem cells and embryo research, she has published more than 150 articles, chapters, and reports.
Elspeth Probyn is Professor of Gender & Cultural Studies at the University of Sydney, adjunct Professor of Cultural Geography at the University of Western Australia, and adjunct Research Professor at the University of South Australia. She has published five monographs—Blush (2005), Carnal Appetities (2000), Outside Belongings (1996), and Sexing the Self (1993)—in addition to numerous edited volumes, journal articles, and book chapters. Her latest research analyses the role of place and community within the transglobal food system - she focuses more specifically on the "more-than-human" sustainable fish communities.
Eben Kirksey is a Senior Lecturer in Environmental Humanities at the University of New South Wales and currently holds a DECRA Australian Research Council Fellowship (2014-2017). Crossing conventional disciplinary divides, his research focuses on the political dimensions of imagination as well as the interplay of natural and cultural history. Writing in collaboration with Stefan Helmreich he coined the term "multispecies ethnography" to describe new approaches for studying contact zones where the lines separating nature and culture have broken down. In addition to numerous articles, he has published two monographs and an edited collection with Duke University Press: Freedom in Entangled Worlds (2012), The Multispecies Salon (2014), and Emergent Ecologies (2015).

Thom van Dooren is a Senior Lecturer in Environmental Humanities at the University of New South Wales. A leading figure in the emerging field of extinction studies, he puts philosophy into conversation with the natural sciences and his own ethnographic encounters to vivify the cultural and ethical significance of modern-day extinctions. He has published two books—Flight Ways (2014) and Vulture (2011)—in addition to numerous articles about the many philosophical, ethical, cultural and political issues that arise in the context of species extinctions and wildlife management.
Event location:
The workshop will be held in Goodsell Room 221-223 which is located on the upper campus near the library.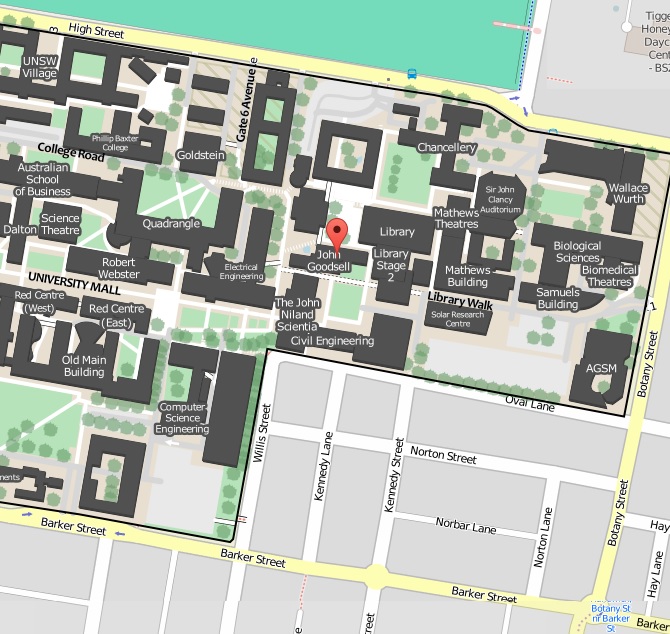 When & Where

University of New South Wales-Kensington Campus
Goodsell Room 221-223
Kensington, NSW 2052


Tuesday, 24 March 2015 from 10:00 am to 3:00 pm (AEDT)
Add to my calendar
Organiser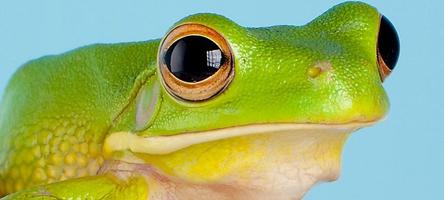 Environmental Humanities at UNSW is a dynamic interdisciplinary team addressing contemporary ecological issues in a way that is historically, philosophically, and culturally informed.
The program launched a new journal, Environmental Humanities, in November 2012 that is quickly becoming the flagship publication of an emergent international community of scholarship.