Hands on workshop with Professor Ian Meyers OAM: Fibre Reinforced Composite...
Description
About the Presenter: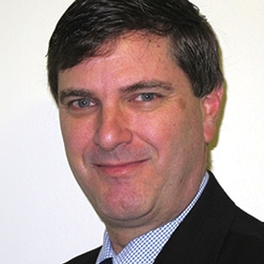 Professor Ian Meyers OAM is currently in general dental practice in Brisbane, and is an honorary professor of The University of Queensland School of Dentistry and James Cook University College of Medicine and Dentistry.
Professor Ian Meyers brings more than thirty years combined experience in dental research, clinical dentistry, private practice, university clinics and hospital based dental clinics. He is fellow of the International College of Dentists, Academy of Dentistry International, the Pierre Fauchard Academy, and the Royal Australasian College of Dental Surgeons. ​As a general dental practitioner, Ian Meyers has extensive experience in comprehensive patient care, and the conservative restorative management of patients through minimum intervention dentistry.



The Hands on workshop is sponsored by GC Australasia and will involve 2 components:
1. Fibre Reinforced Composite Resin Bridge:
The introduction of resin impregnated glass fibre reinforcing materials has made the construction and bonding of direct fibre-reinforced composite resin bridges much easier and more predictable than previous reinforcing materials. These newer materials combine simplicity of use, good aesthetics, high fracture toughness, and a minimally invasive treatment approach, thereby providing the clinician with a viable treatment options for patients with missing teeth. The most significant advantages for patients relate to cost effectiveness, conservation of tooth structure and reduced treatment time in comparison with other complex restorative procedures. Fibre-reinforced bridges can be very successful in replacing missing anterior or posterior teeth, either as a short term solution or for longer term aesthetics and function. Bridges can be constructed directly in the mouth, fabricated chair-side or pre-made in the laboratory providing great flexibility in techniques available.
This course will provide clinical information and a 'hands-on' experience with resin impregnated fibre reinforcing materials combined with a range of aesthetic and high strength composite resins. Techniques for creating aesthetic anterior and fully functional posterior fibre reinforced bridges will be discussed and demonstrated. Participants will be able to experience using the various fibre reinforced materials (namely everStick and G-aenial Composite Resin) and will undertake construction of direct and semi-direct bridges. Materials handling and clinical hints and tips will be highlighted to assist in ensuring successful patient outcomes.
2. Minimally invasive management of cracked, fractured and fragile teeth

Over the patient's lifetime their dentition is subject to a range of destructive forces which may decrease the longevity of individual teeth and ultimately the entire dentition. Caries, tooth wear, cracks, fractures, and previous restorative treatments can all result in severely compromised teeth with limited, and often weakened, remaining tooth structure. While complex restorative options involving fixed prosthodontics will provide suitable solutions in many cases, they may in some circumstances further weaken the tooth by removing sound tooth structure. There are situations when more conservative and less costly alternatives need to be considered for patients.

​This hands-on workshop will look at a range of clinical situations involving weakened and functionally fatigued teeth and discuss the conservative restorative management of these teeth to preserve the remaining tooth structure and maintain the patient's dentition.
-
Disclaimer:
Lectures: Cancellations received up to 7 working days prior to the event date will be refunded. No refunds will be issued for cancellations made less than 7 working days prior to the event.
Hands on Workshops: Cancellations received up to 14 working days prior to the event date will be refunded. No refunds will be issued for cancellations made less than 14 working days prior to the event except under special circumstances.
A substitute delegate may be nominated and ADANT must be informed of the substitute's details.
All cancellations must be made in writing to the ADANT.
Refunds will be issued via cheque. Please allow up to 14 working days for refunds to be processed.
A $50 administration fee applies to all cancellations.