Location
Ballarat Golf Club
1800 Sturt Street
Alfredton, VIC 3355
Australia
Refund policy
Contact the organiser to request a refund.
Eventbrite's fee is nonrefundable.
Are you confident with your MAT assessment process but want to know more? Prescribing Wheelchair Seating with confidence!
About this event
About the workshop
Are you confident with your MAT assessment process but want to know more?
You know you should do MAT as part of the Wheelchair Seating Assessment but you're unsure of where to start?
Are you new to Wheelchair Seating and you're looking for ways to boost your knowledge and confidence?
As healthcare professionals we're taught that for any intervention to be successful, it must be based on accurate diagnosis of the presenting problem. The prescribing of seating solutions is no different!
With thousands of possible combinations for cushions, back supports, wheelchairs, and additional supports to choose from, the world of seating and mobility equipment can be overwhelming. This is especially true when we haven't got a solid place to start from!
The Mechanical Assessment Tool (MAT) is a musculoskeletal examination which is integral to the seating prescription process. It provides a systematic way to assess and capture information related to a client's posture, movement, muscle tone, and alignment.
Armed with comprehensive knowledge and understanding of our clients and their biomechanics, we can accurately identify seating interventions for trial. Informed product selection and configuration has the power to not only increase chances of successful intervention, but also optimise participation and function. Furthermore, having this understanding equips us to confidently apply for funding by understanding our client's needs and what we hope to achieve.
This full day, hands-on, workshop will walk you through the MAT evaluation process in a step-by-step way with plenty of opportunity for hands-on learning and practice. In addition, we will discuss how to translate the findings into product features and selection. By the end of the session participants can expect to not only feel more confident in their assessment skills but have greater knowledge to empower the clinical reasoning behind their decision making.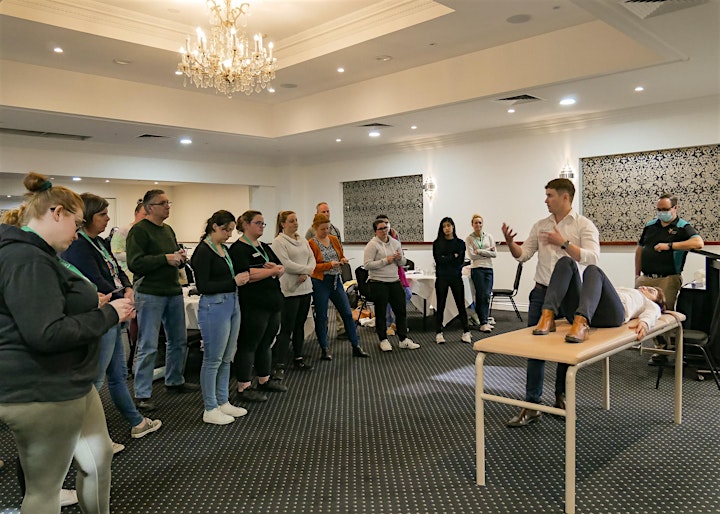 Learning Objectives
To know the key components that form the MAT assessment
To be confident in hands-on biomechanical assessment; including ROM and analysis of alignment and posture
Improve understanding of how to translate assessment findings into information that is useful to seating intervention
Understand how this information can be used to inform product selection
Gain improved knowledge of correct terminology when referencing body segments and postural support options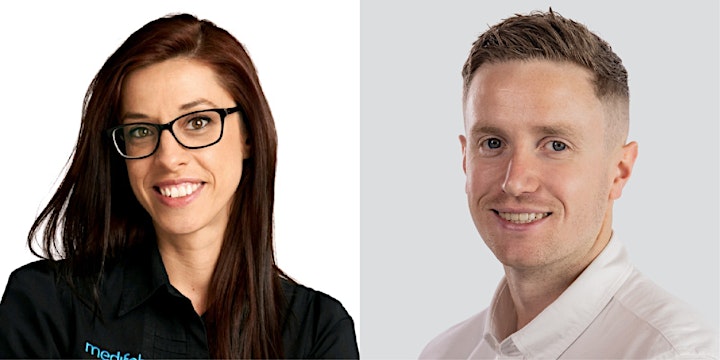 Joana Santiago
Joana Santiago is the Head of Clinical Education and the R&D Clinical Lead for Medifab. She completed her degree in Occupational Therapy in Portugal and soon developed a passion for Posture Care and Wheelchair Seating & Positioning. With more than 15 years of experience, Joana takes pride in her flexible capability in reaching good clinical outcomes by considering the individual needs, wants and expectations of those she works with. Joana is based in Australia where she primarily assists clinicians by sharing her knowledge and expertise through education and mentoring programs. Furthermore, she has a positive influence on the development, supply, and training of Medifab's extensive range of products.
She is a specialist in her field and has presented at a variety of national and international conferences, around the world.
Jamie Cockle
Jamie completed his training in Physiotherapy at Cardiff University, UK and specialised immediately in Paediatrics. He gained a varied clinical experience during his years working as a Paediatric Physiotherapist within the NHS, finding particular interest in Neurological disability and rehabilitation. These experiences enabled him to work closely with a diverse range of clients understanding not only their needs, but the families that support them.
He is passionate about Paediatrics and ensuring all children, no matter of their ability, have opportunities to be well supported as they grow and develop. Providing training and support in his role as a Clinical Educator, Jamie hopes to assist stakeholders better understand the principles behind 24 hour postural management for children, to optimise their health and happiness and to shape better lives.
Free Tool Kit worth $100 if you attend