Description
It might be scary,
It might be full of fright...
But you'll never know
If you don't show on Halloween night!
What are you doing Friday the 28th?
I just have to ask.
How about drinking, dancing
and wearing a mask...
Come on over to Hub Melbourne for the
harrowing night of the year,
we promise you'll have a blast.
About the Sponsor:

LegalVision is a market disruptor in the commercial legal services industry, providing high-quality legal services to Australian businesses. Their innovative business model and custom-built technology assist their lawyers to provide a faster, better quality and more cost-effective client experience.
Unlike traditional firms, LegalVision operates on a fixed-fee model, making it easier for clients to manage their legal costs.

LegalVision is a leader in delivering legal services in Australia and has assisted more than 15,000 businesses, including

startups, SMEs, franchises, and enterprise level businesses a

cross a broad range of legal services including:
Corporate and Commercial
Banking and Finance
Franchise Law
Employment Law
Disputes and Litigation
Property Law
IT Law
IP Law
Immigration
Construction
Personal Law
Founded in 2012, LegalVision was originally set up as a platform for generating legal documents. The company changed its focus in 2013, creating a legal services marketplace to support document sales. After establishing that the market in Australia was too small to support this business model, the founders pivoted again, and incorporated the business into a legal practice in 2014. In 2015, LegalVision successfully raised its Series A round from VCs and angel investors. In 2016, the company secured a strategic partnership with top-tier law firm, Gilbert + Tobin, which led to its Series B capital round. Since 2014, LegalVision has raised more than $7M in investment, which it plans to use to build on its tech offering, and continued expansion into new markets both domestic and international.
For a free consultation or fixed-fee quote, email our Melbourne team at
adi.snir@legalvision.com.au. All Hubbers receive 10% off their first service.
You'd be ghoulish to miss this party!
RSVP now to secure your spot!
About Hub Australia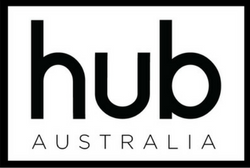 Hub Australia is Australia's largest network of coworking spaces for growing small businesses. With beautiful spaces, business learning and wellness events, and flexible memberships, Hub provides workspaces that love people.
---
Newsletter
When registering for any Hub events you will be added to our newsletter for updates and events. You can unsubscribe at any time.