Hacking Health Pitch Night at QUT: Pitch Problems & Projects for Australia's Hacking Health Hackathon

Wednesday, 26 July 2017 from 5:30 pm to 7:00 pm (AEST)
Event Details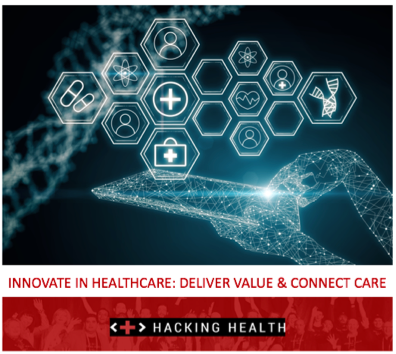 Hacking Health 2017, Brisbane, Australia
Would you like to help identify and solve problems and work on projects to improve healthcare, and potentially win prizes?  If so, Hacking Health is for you.
Australia's Hacking Health 2017 calls upon people interested in improving healthcare to come together to innovate to deliver value and connect care.  
Who's invited? Innovators, entrepreneurs, developers, designers, analysts, health practitioners, community groups, patient and consumer advocates, academics, students (from across different disciplines), and others interested in coming together to improve healthcare.
What Solutions Does Hacking Health Seek?
Hacking Health is an opportunity to explore what's possible in a connected health system.  
Examples of innovations to deliver greater value in healthcare could, for example, include solutions for:

better patient and consumer outcomes; 
improved experience for health practitioners and patients; 
greater system and payment efficiencies; and
higher quality of care.
What solution could you come up, working in a team with the help of mentors, experts, and access to data?  Participate in Hacking Health and find out!
Hacking Health Timeline & Events
Australia's Hacking Health hackathon 2017 will be held in Brisbane from 7-9 August 2017. 
Before then, you'll have an opportunity to think of problems, projects, and find, join or form teams, at the 26 July pitch Night at QUT.  
There's also an online community for Hacking Health Australia 2017 for connecting with people and projects, which you can sign up to now.

Hacking Health Pitch Night - 26 July at QUT
If you're serious about Hacking Health, or want to know more, register now to come to the Hacking Health Pitch Night at QUT on 26 July.  Note: spaces are limited.
Benefits of Hacking Health Pitch Night
The Pitch Night at QUT is open to all and is designed to help you: 
pitch a healthcare problem to be solved at, or project for, the 

Hacking Health hackathon

find, create, and join teams for the 

Hacking Health hackathon

practise your pitch before the Hacking Health hackathon

learning more about the Hacking Health hackathon

prepare you to register your project/team for the hackathon by the deadline (1 week) before the 7-9 August hackathon

network and connect with others, including experts, interested in improving healthcare, whilst enjoying complimentary food and drinks

meet some of the people involved with Hacking Health, including organisers from HISA and sponsors including ADHA, ehealth QLD, Oracle, QUT, & DXC Technologies

meet some of the experts, researchers, and mentors from QUT who will assist at the Hacking Health hackathon, including people experienced in innovation, entrepreneurship, tech, health research, and commercialisation 
*Note: pitching times are limited to one (1) minute and friendly feedback from peers may be provided.
Hacking Health Hackathon 7-9 August
Hacking Health culminates in a hackathon on 7-9 August at the Brisbane Convention and Exhibition Centre, during HIC 2017 - Australia's premier digital health, health informatics and e-health conference - bringing together health's most forward thinking innovators.  
I'm Interested - What Do I Do Next?
Register now to come along to the 26 July Pitch Night at QUT foundry via this Eventbrite invitation. Please also sign up here.
Join the online community, including your details in the "people" section.  If you have a problem/project idea, you can add that too in the "projects" section.  You can also indicate the help you can provide or seek.
Register here  to attend the 7-9 August Hacking Health Hackathon. $10 for students; $50 others; complimentary for HIC 2017 attendees)
Organiser & Supporters of Hacking Health
Organiser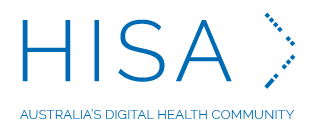 HISA is the Health Informatics Organisation of Australia. HISA is organising Hacking Health and HIC 2017. www.hisa.org.au.
Supporters

Australian Digital Health Agency (ADHA) was established by the Australian Government in July 2016 to drive digital health for the Australian community. We are working with the Australian community, clinicians, researchers and industry to connect people and their clinicians, and ultimately, to improve health and care in our community.

eHealth Queensland was established in response to the growing importance of technology in the delivery of quality, safe and efficient healthcare. eHealth Queensland is a fundamental support agency for the delivery of health services to the community, supporting the ICT needs of the state's 16 Hospital and Health Services (HHSs) and the Department of Health. eHealth is about enabling greater access to information, anywhere, anytime - working towards a fully integrated healthcare system, where staff can easily access patient information, where and when they need it.

QUT is proud to support Hacking Health, including by providing mentors and experts to assist teams, sharing research findings and insights, and hosting the Pitch Night event.
QUT Foundry exists to inspire and enable students, staff, researchers, graduates and alumni to solve problems, shape and seize opportunities, become founders and social change agents, and build, grow, and scale startups and social enterprises.  For more information visit the QUT Foundry website.
QUT bluebox is the innovation, knowledge transfer, and commercialisation company of QUT. www.qutbluebox.com.au.
Real Health Matters was launched by QUT Faculty of Health in 2016 to enable the achievement of its five year vision to change the narrative around health issues in Australia. It has a focus on improving the wellbeing of the more vulnerable in society thorugh engagement with industry, government and NGOs and embedding this learning into the curriculum, research and service. In 2017, a Real Health Matters Virtual Network was established through which to take forward ideas and opportunities to improve the lives of the more vulnerable in society. www.realheathmatters.org.au.
QUT IHIBI The Institute of Health and Biomedical Innovation is an Australian collaborative medical research institute based at the Queensland University of Technology in Brisbane, Queensland.

Oracle offers a comprehensive and fully integrated stack of cloud applications and platform services. www.oracle.com.

DXC Technology is the world's leading independent, end-to-end IT services company, helping clients harness the power of innovation to thrive on change. Created by the merger of CSC and the Enterprise Services business of Hewlett Packard Enterprise, DXC Technology serves nearly 6,000 private and public sector clients across 70 countries. Healthcare organisations across the world are looking to improve the quality of care, while managing its cost. With extensive domain knowledge, best-in-class technology, consulting services and years of experience working with some of the largest and most complex healthcare organisations, DXC Technology is ready to help your organisation transform for the future. www.dxc.technology.
Have questions about Hacking Health Pitch Night at QUT: Pitch Problems & Projects for Australia's Hacking Health Hackathon?
Contact QUT foundry
When & Where

QUT Foundry in D-214
QUT Gardens Point Campus, Room D-214
2 George Street
Brisbane, QLD 4000
Australia

Wednesday, 26 July 2017 from 5:30 pm to 7:00 pm (AEST)
Add to my calendar