Event Information
Location
Abercrombie Business School, The University of Sydney
Darling Lane & Abercrombie St
Darlington, NSW 2008
Australia
Join this Education Hackathon to practice, promote and play with potential pedagogy as part of an innovative and interdisciplinary community
About this event
What is HackED?
What if you had a say about what is taught in classrooms? 🧑‍🏫
In this first-of-its-kind free event at The University of Sydney, you will be competing in teams to create the units of work and lessons that you wish you had and see who takes out the top prize! 🏆
With exceptional speakers, hands-on workshops from Google and more, free food, networking and prizes – this is not an event to be missed by the aspiring educator! 🥪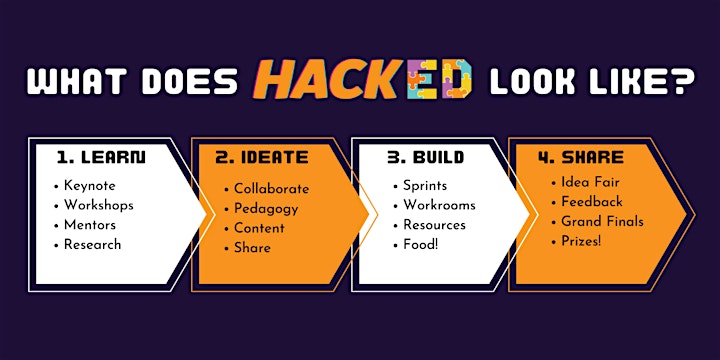 What does a HackED look like?
Teams of three to four educators will have one day to design and build a learning roadmap that incorporates their pedagogy, content knowledge, expertise and the theme of the event - to build something awesome! It could be a new approach to a stale topic, a unique cross-curricular unit of work, an experiment of classroom space, and really anything that explores the potential of education.
Over the day you will:
1. Learn!
Engage with a talk from an industry leading professional keynote speaker as well as workshops led by innovative expert educators where you will get hands-on experience, exploring a range of pedagogical tools to then apply throughout the Hackathon and beyond.
2. Ideate!
Spend some time imagining and playing with possibility outside of the constraints of subject area and curriculum.
3. Build!
In quick sprints, get to work and develop a learning roadmap that puts into practice your innnovative ideas.
4. Share!
Present your work to your collegues, provide feedback and walk away with a folder of resources that can bring creativity and innovation into your classroom. And maybe even win a prize!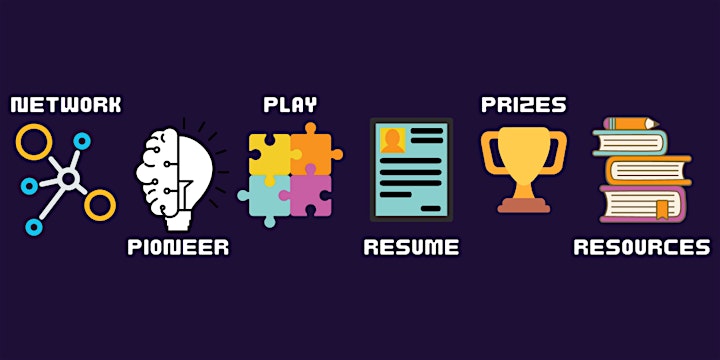 Why should you join this Hackathon?
If you are a pre-service teacher, this Hackathon will provide you with the opportunity to:
hone your skills of innovation and creativity
network with a community of like-minded passionate educators
join the first event of its kind and get in on the cutting edge of education development
play with your pedagogy outside of high stakes university and work environments
add something to your resume which demonstrates your commitment to innovation and interdisciplinary collaboration
have the potential to win some cool prizes
take home all of the resources generated from the day, ready to be adapted to your own classrooms!
Register your team
The competition will take place in teams of three to four. If you have a team already, register here! Or, enter as an individual and have the chance to collaborate and network with educators with different expertise and subject areas.
So get your team together and get ready to hack!
Disclaimers:
Please let us know if you have any dietary requirements here!
In the spirit of collaboration, all resources created as a part of HackEd Hackathons will be distributed to the participants on the day.
By purchasing your ticket, you are consenting to having images of you taken and distributed as a part of this event. HackED reserves the right to use any photograph/video taken, and these may be used for marketing and publicity in our publications, on our website and social media media or in any third party publication.
Any personal information collected, such as names, phone numbers and email addresses, will be stored in a manner that reasonably protects it from misuse and loss and from unauthorized access, modification or disclosure.
The event will follow the up-to-date NSW Health and University of Sydney COVID-19 guidelines.
Date and time
Location
Abercrombie Business School, The University of Sydney
Darling Lane & Abercrombie St
Darlington, NSW 2008
Australia