Description
Just so we're clear from the outset, a Hacker is anybody in your business entrusted with getting jobs done creatively.
Whether they're a software engineer, marketer or business administrator, a hacker will find the most efficient way of getting their job done, saving your business time and money.
So, when we say 'Hack your Hackers', we mean the process of efficiently managing the people you entrust with creative problem solving within your business.
---
Huge US startups and homegrown giants such as Atlassian have invested millions creating environments that are conducive to attracting the best hacker talent, but up until now, these have just been a pipe dream for early stage Australian Startups.
Fresh off the back of his Y-Combinator stint in the US, Stefan Kent has seen it doesn't require spending a fortune to create an amazing workplace that will attract and keep the best talent.
Managing the people and the culture you create is going to be the key investment that gets your business through the difficult times.
As the Head of Technology for Australian Startup Snappr, Stefan has experienced first-hand that the committed and passionate employees are the ones who will make the magic happen within your business.
Drawing on his Y-Combinator experience as well as 10 years of managing hackers and development teams Stefan will be coming in to teach us his management approach that will allow us to efficiently hack our hackers to save time and money:


On the day Stefan will be covering:
What's wrong with software team management


Understanding the relationship between creatives and their work


What is your role as a leader in facilitating the work
If you're looking to implement a management style that will allow you to attract the best creative talent without spending a fortune come join us on July 5th.

---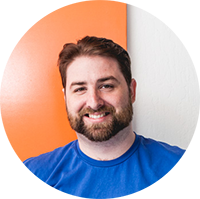 Building software for other people for over 10 years, Stefan has seen the good, bad and the ugly when it comes to running software teams.
Experienced Software Engineer and team leader for multiple industries. From logistics and retail to e-commerce and marketplaces. Stefan was recently tasked with building a Y Combinator startup by participating in the W17 batch as the Head of Technology for Snappr.