Gut Health with Kirsty Wirth of Kultured Wellness

Tuesday, 10 January 2017 from 7:00 pm to 9:00 pm (ACDT)
Event Details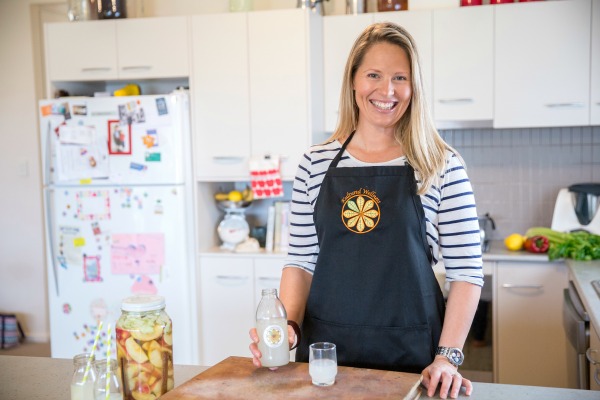 Kirsty Wirth is the founder of Kultured Wellness, a company whose mission is to inspire and educate people to take control of their health by eating real and fermented foods that nourishes the brain and the gut. She is the brainchild behind Kultured Wellness Culture Starters and functional supplements.
In this advanced gut health talk, Kirsty will cover a solutions based approach on the how to assess you gut, offers solutions and actionable outcomes. Including...
1) What the microbiome is and how do you test it.
2)  What is dysbiosis and why it matters. What is your poop really telling you.
 
3) Why you may STILL suffer from dysbiosis if you're paleo
4)  What is Candida and how she resolved her candida and what diet and supplements you need to address yours. 

5) Parasites, what are they and how they can cause anxiety and mental health disorders overnight
6) Fibers and the foods you NEED everyday that can improve metabolic health and gut health.
7) Top tips on lifestyle, diet and environment changes you must make that will help you build a healthy gut!
8) She will also be demonstrating how to make yummo coconut yoghurt, coconut kefir using Kultured Wellness culture starters.
She has been called the Gut Guru, an Intuitive Healer and her research and work in the area of gut health has been life changing for many of her clients. Her experience in education and research of over 15 years continues to drive her purpose of empowering the community to gain knowledge and understanding so they can be well and thrive. She is a HUGE nature lover, a mother, a fervent advocate for children on the spectrum, you just can't help but be touched by her spirit and infectious enthusiasm.
Let's kick off the New Year & together we'll take control of our health with proper knowledge and understanding...

There will be a Q&A session at the end where Kirsty will answer your questions. 

Seats are limited and this will sell out, so book in now to secure your spot.
We hold regular talks and seminars on all things health and wellness.  Make sure you sign up at www.drbretthill.com to keep up to date with the latest! 

When & Where

Burnside Ballroom
Corner of Portrush Rd and Greenhill Rd
Tusmore, SA 5065
Australia

Tuesday, 10 January 2017 from 7:00 pm to 9:00 pm (ACDT)
Add to my calendar
Organiser
Hosted by: Greenhill Family Chiropractic
We believe that everyone has the right to a long, happy and healthy life. Regardless of their age, current health status or life goals we want everyone to perform at their best.
We inform, educate and inspire people to make healthier lifestyle choices. 
We provide gentle and effective chiropractic care. We are also a hub for information on all things health and wellness including great advice, books, seminars and newsletters.
Gut Health with Kirsty Wirth of Kultured Wellness