Gut Health Kickstarter Workshop

Saturday, 17 February 2018 from 11:30 am to 4:00 pm (AEDT)
Event Details
Hello Sunshine
"A happy gut is the key to a healthy life."
About 70 percent of your immune system is located in the gut. 
Make the first step towards a healthier you and educate yourself.
Welcome to our Gut Health Kickstarter Workshop




------------------------------------------------
"When my naturopath told me about the benefits of dairy-free living and that 70% of the world's population suffers from side effects in some way after consuming dairy, I decided to give it a try myself. Today, I can tell you that going dairy-free has transformed my life. After only 2 weeks, I felt better and experienced unknown levels of energy. The most amazing thing is that my improved health boosts my business as well. I need less sleep and can think more clearly which makes me even more effective in helping my clients fuel their business growth."
Jeffrey Slayter, Best-selling author, international speaker & entrepreneur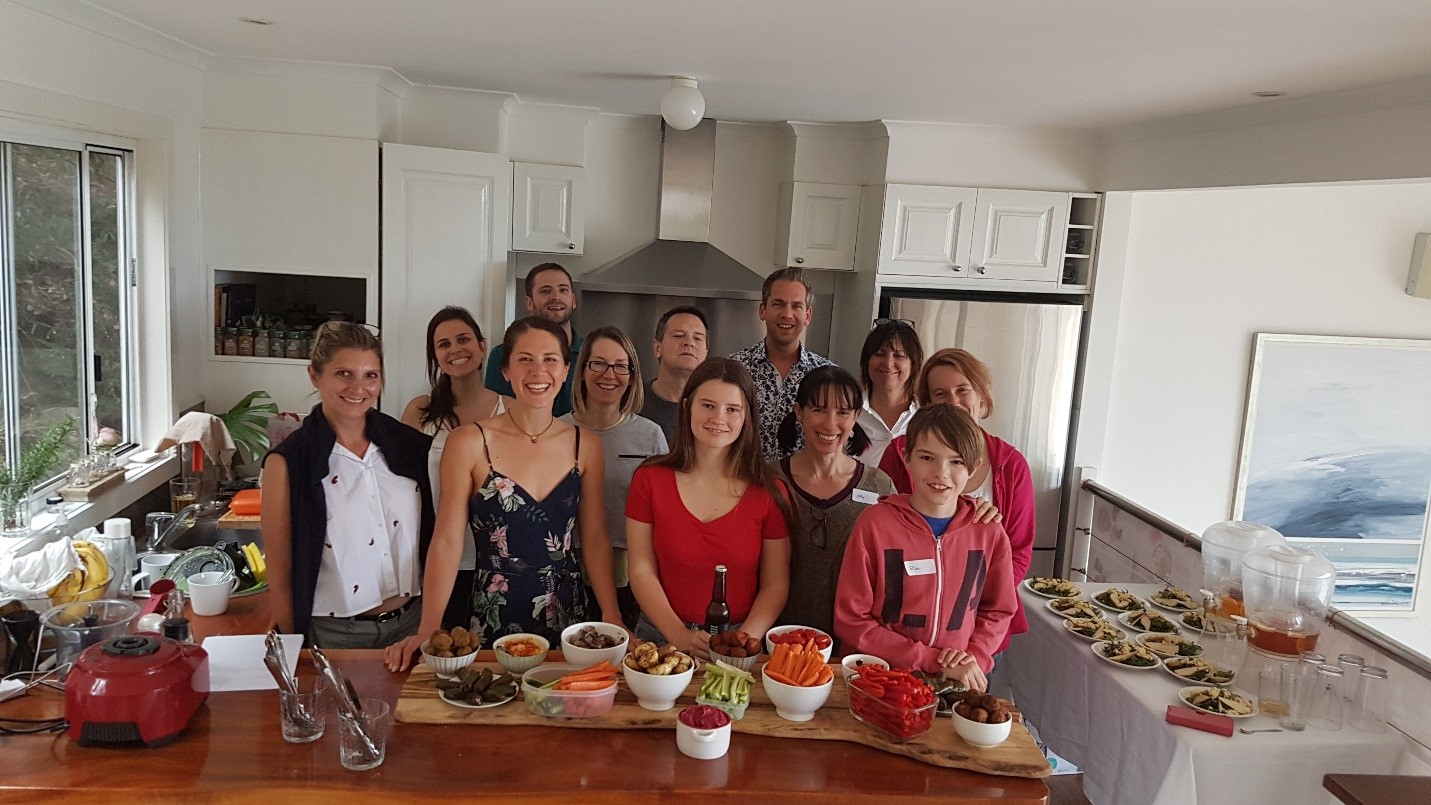 What is this workshop about
This is a fun-filled and content-rich workshop full of unique lifestyle hacks that you can use straight away to improve your health. Nutrition, pantry reboot, household detox, cooking, shopping, food swap, you name it. We will be hands-on, whipping up delicious and quick recipes so you can taste a range of amazing, healthy and yummy products.
When you come to the Gut Health Kickstarter Workshop you'll get clear about your healthy lifestyle with actionable strategies to support you, so you can live a happy and delicious life that suits your busy lifestyle. And of course, there will be time to ask your most burning questions and learn from other people's experiences.
PLUS if you join the workshop in Umina Beach, Central Coast NSW (1.5 hours north of Sydney) you actually get to enjoy our tree-top villa overlooking the ocean - the one I'm always talking about. You get to look into my pantry and see how I have organised my healthy life without any filters.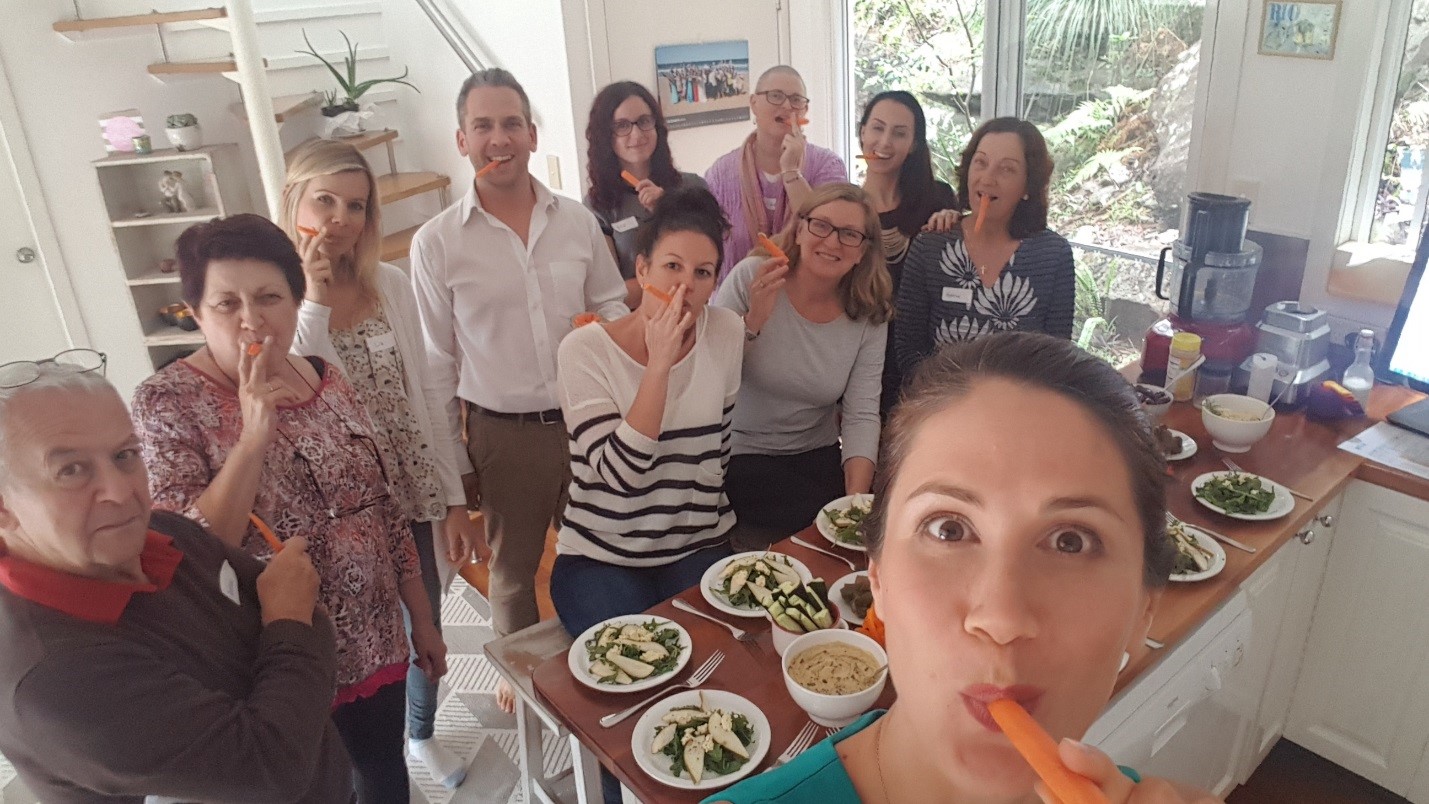 What kind of challenges do I support people in working on
People who join this workshop often face one or more of the following challenges:
Feeling exhausted or tired all the time.

Suffering from sudden mood changes.

Has gut issues.

Wants to lose weight.

Would like to have clear skin.

Wants better health.

Wants to know which products to buy and how to use them.

Would like to have more energy.

Wants to feel and be happier.
Who is it for
This workshop is for you, if:
You are committed to your health and believe that there is a healthier version of yourself waiting for you.

You are seeking information on how to transform your health.

You are overwhelmed by all the information available and are looking for a structured kick start from someone who has achieved what you are looking for.

You are looking for someone authentic, who is walking her talk every day.

You know there is more than just diet that impacts your gut health which is why you are looking for a holistic perspective.

You like to learn in a fun-filled environment with like-minded people.

You love good food and you are looking for tips on how to cook healthy meals with limited time.
Who is it not for
This workshop is not suitable for you if:
You are uncommitted and not willing to step out of your daily routine to optimise your health.

You are happy with where you are in terms of your energy levels, mood and gut health.

You know exactly what your next steps are in terms of improving your overall health.

You don't like to smile or laugh.

You are set in your beliefs and are not open-minded.

You are seeking medical advice. In this case I recommend you see a doctor or health practitioner.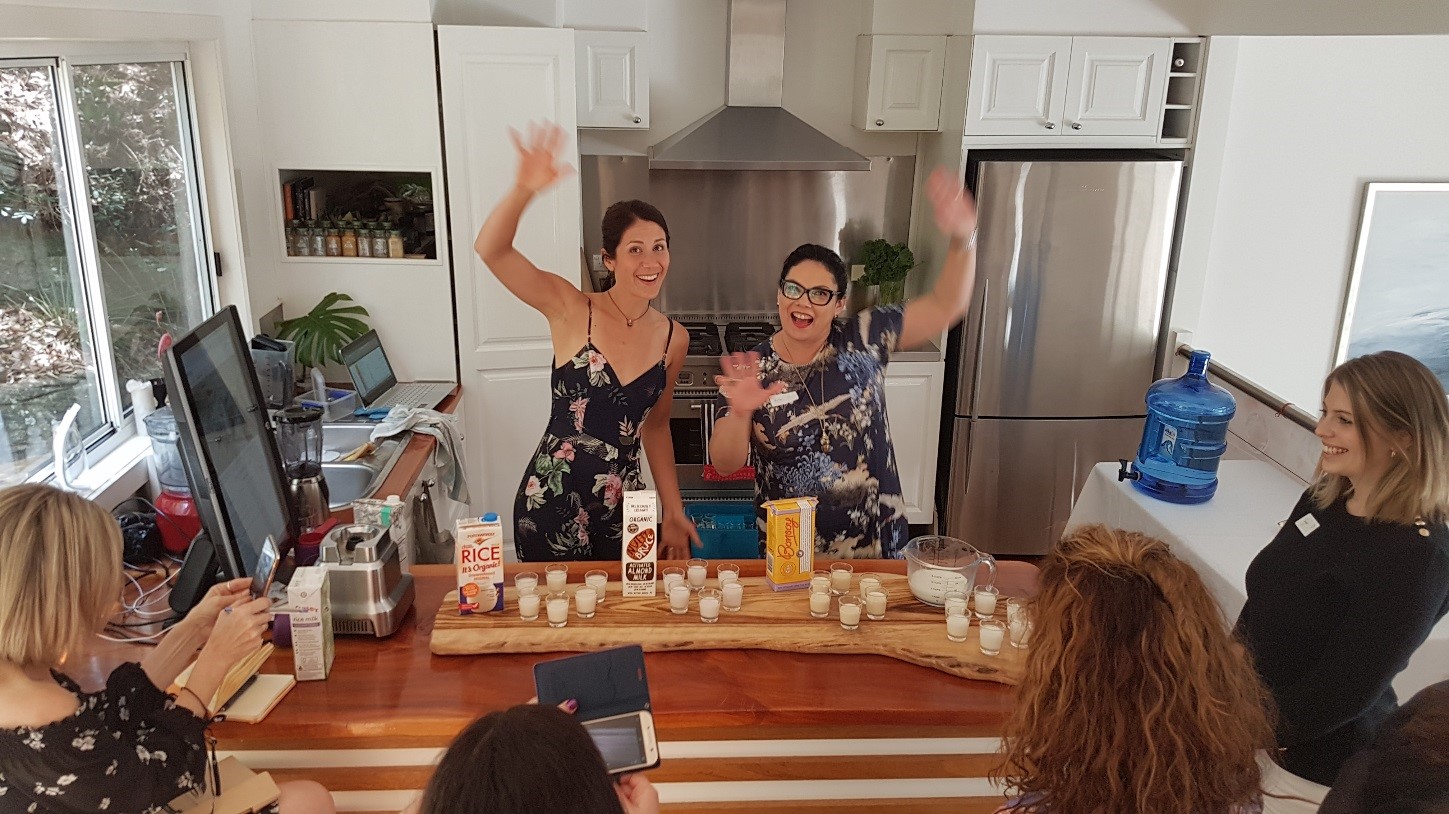 "Over the years Kris has collected an incredible amount of knowledge on this topic and her natural ability to deliver content made it very easy for me to learn. To me it feels like Kris is doing exactly what she is supposed to be doing – helping people to find healthier food options their bodies agree with." 
Melinda Clark, Manager 3M
------------------------------------------------
What will we cover
DISCOVER - all about nutrition, pantry reboot & household detox, cooking, shopping, food swap, plus how to save time & money
ENJOY & TASTE - 12 healthy product tasters, including dairy-free milk, yoghurt, cheese & chocolate
LEARN & COOK - 6 quick & easy gut friendly recipes, including milk, cheese, pasta sauce & ice cream 
+ BONUS - includes nourishing afternoon snack + FREE recipes of the day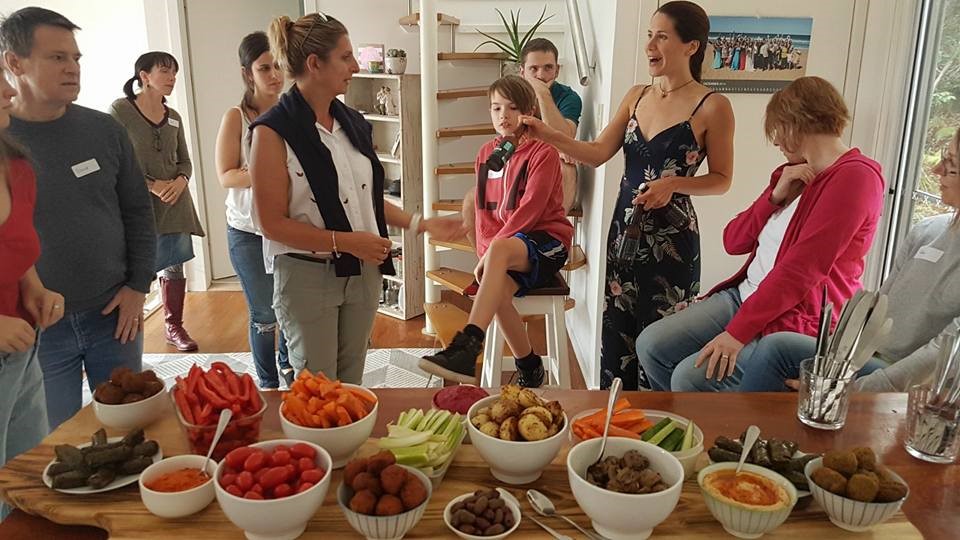 What are the intentions of this workshop
To kick start the next level of your healthy life by providing you with a 360-degree view on all aspects impacting your health while being in a positive and engaging environment.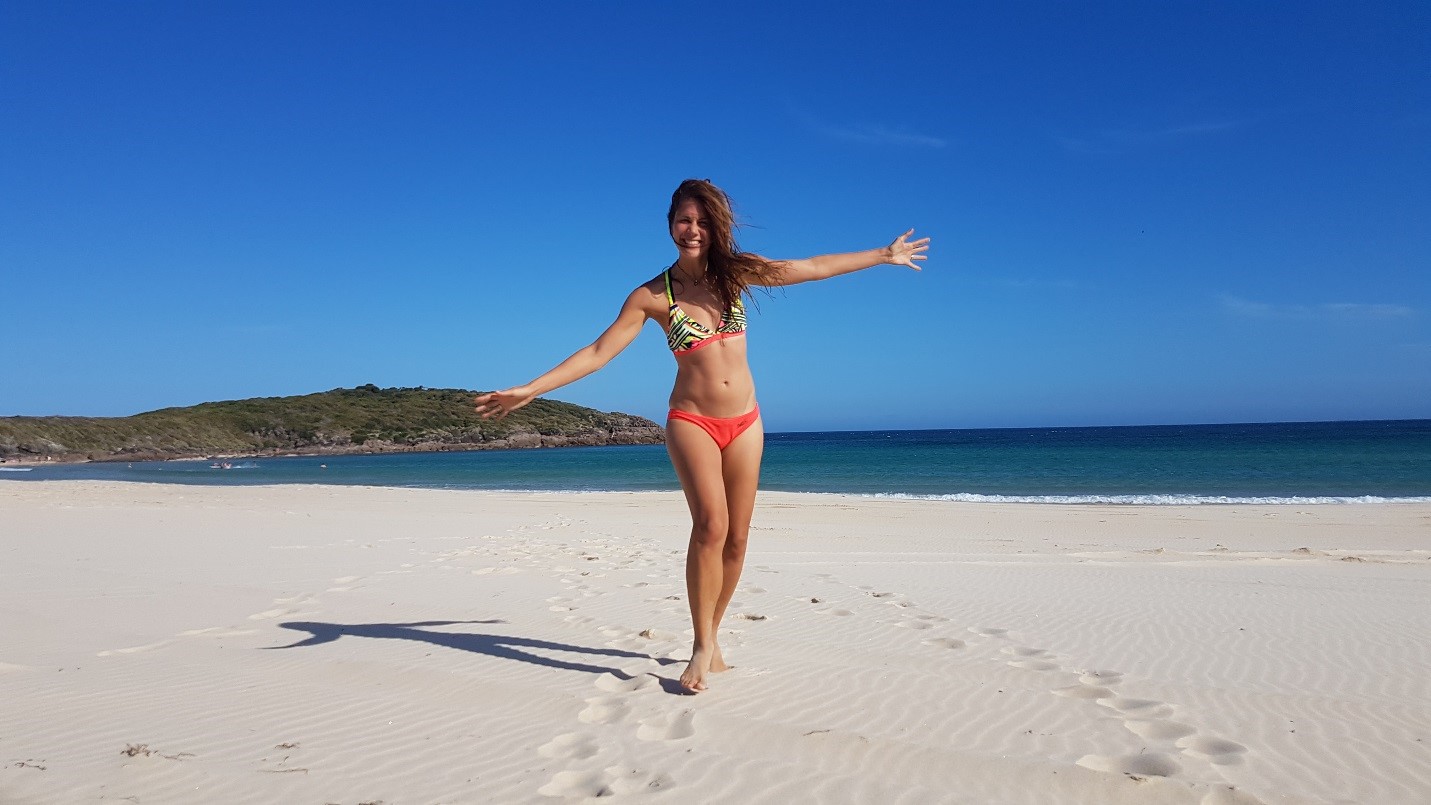 What you will get
You will receive clarity on all aspects impacting your and your family's gut health. Discover easy lifestyle hacks, product suggestions and meal inspirations to kick start your gut-health.

------------------------------------------------

"Many women have found that once they quit dairy, their menstrual cycle was more regular and they had less pain and menstrual symptoms."
Rochelle Windust, Naturopath
------------------------------------------------
Structure
Throughout the day we will move between our course room where we will learn the basics of gut health and the kitchen to whip up super easy and yummy dishes while enjoying tasters along the way. Even though we have a tough schedule to get through all the important content for the day, I will keep the structure fluid to allow room for your questions and discussions depending on the specific needs of the group. Expect a day packed with fun and information. 
Your Host
Kris Goetz is a lifestyle coach and wellness ambassador, researcher, author, TEDx speaker and CEO/founder of I Quit Dairy. A series of health challenges that began in 2004 following a car accident, left her disillusioned with the medical profession. She was not prepared to take drugs for the rest of her life or have surgery.
With drive, determination and a never give up attitude, she conducted her own research, hired the right coaches, listened to her body and successfully healed all her problems with a change to a plant-powered diet, exercise and lifestyle changes. She is now free of chronic headaches, a major hip injury, is reversing an auto-immune disease, 15kgs lighter, happier and full of energy.
Through her 1:1 and group coaching, workshops and the I Quit Dairy program, she is helping others live a healthier lifestyle so that they too can ultimately achieve their goals in life.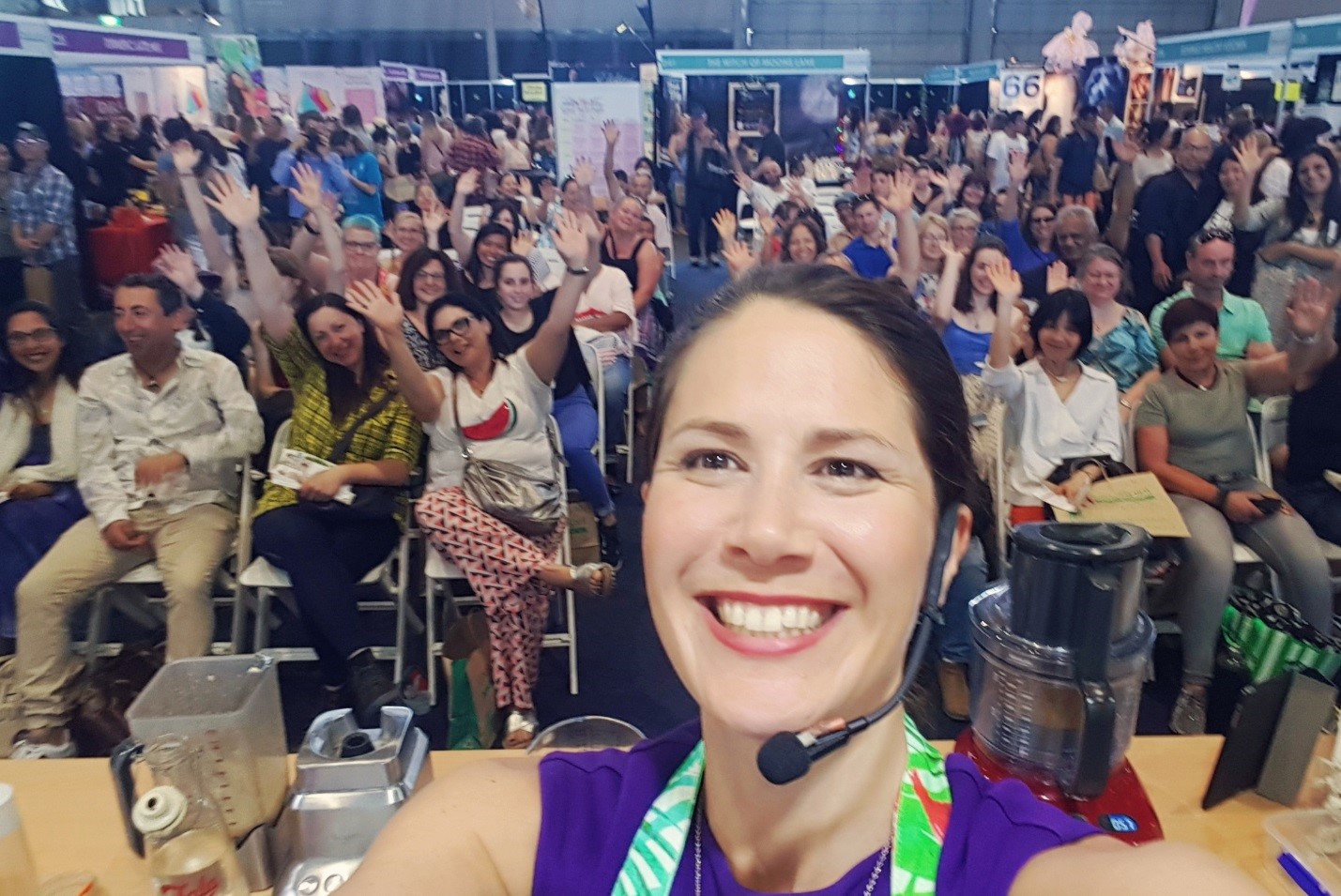 Location and Dates
Sat, 17 Feb 2018 - 11:30am-4:00pm (Reg @ 11:15am) – Kris' tree-top villa, Umina Beach, Central Coast NSW (details on registration)
What's the investment
only $87
How you get started
Don't Delay - Seats Fill Up Fast, Register Now!
As we run the workshop in our beautiful tree top villa, seats are strictly limited so grab yours while they still last.
Contact us for any question: kris@krisgoetz.com 
FAQs
Approximately how many people attend?
To ensure an intimate setting, and due to the exclusivity of the venue, there will be no more than 16 people in the workshop.
Is there any support afterwards?
Yes. You can join our private Facebook group exclusively for workshop participants. If you are looking for deeper ongoing support from Kris on your own health journey, you can choose to work with her. She will share some options during the workshop.
What's the cancellation policy?
In case you cannot join, you can either send a replacement student found by you or you can attend the next workshop.
When should I arrive?
Doors will open 15 minutes before the start of the course so please make sure to be on time for a smooth start.
Please give us a heads-up if you are running late. That way we can discuss the best options. Missing too much of the beginning will make it hard for you to follow, as we specifically design every part of the workshop to build onto the next.
Can you participate even though you have a food allergy?
Sure you can. Our recipes typically do exclude most of the common allergens, including dairy, gluten, egg and seafood. Surprisingly diet is not everything when it comes to gut health. Simply give us a heads up and we'll make sure that you get some ideas on how you can tweak any recipes if necessary.
What should I bring?
Just your beautiful self and a big smile on your face. If you like you can bring a pen and notepad (as you will be taking copious amounts of notes and takeaways)!
Can I do the workshop with a friend?
Your friends are my friends and they're more than welcome!!! I believe in going through change with loved ones so please YES, bring them all along. If you have enough friends, we can even run a private session just for you (like the good old Tupperware parties only heaps more fun).
Is healthy living expensive?
It doesn't have to be. I'm a minimalist when it comes to the kitchen. Of course, if you already have some fancy kitchen tools, keep them. If you're just starting out, a cheap blender will get you started. As with any lifestyle, you always have the option to spend more, but I will share heaps of cost-saving hacks when it comes to kitchen tools, ingredients and lifestyle.
Terms and Conditions
https://www.mylkrevolution.com/terms-of-use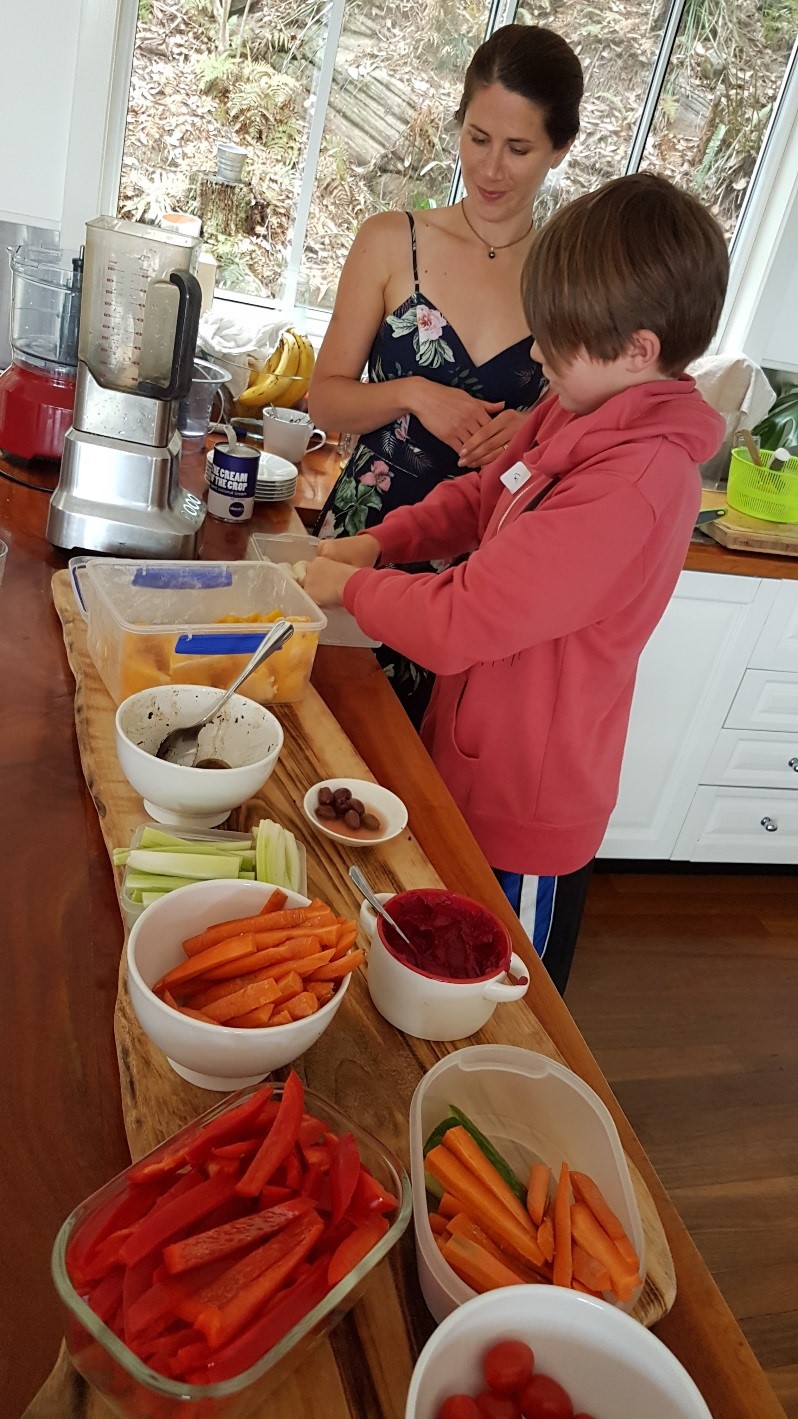 Interactive workshops in Kris' tree-top villa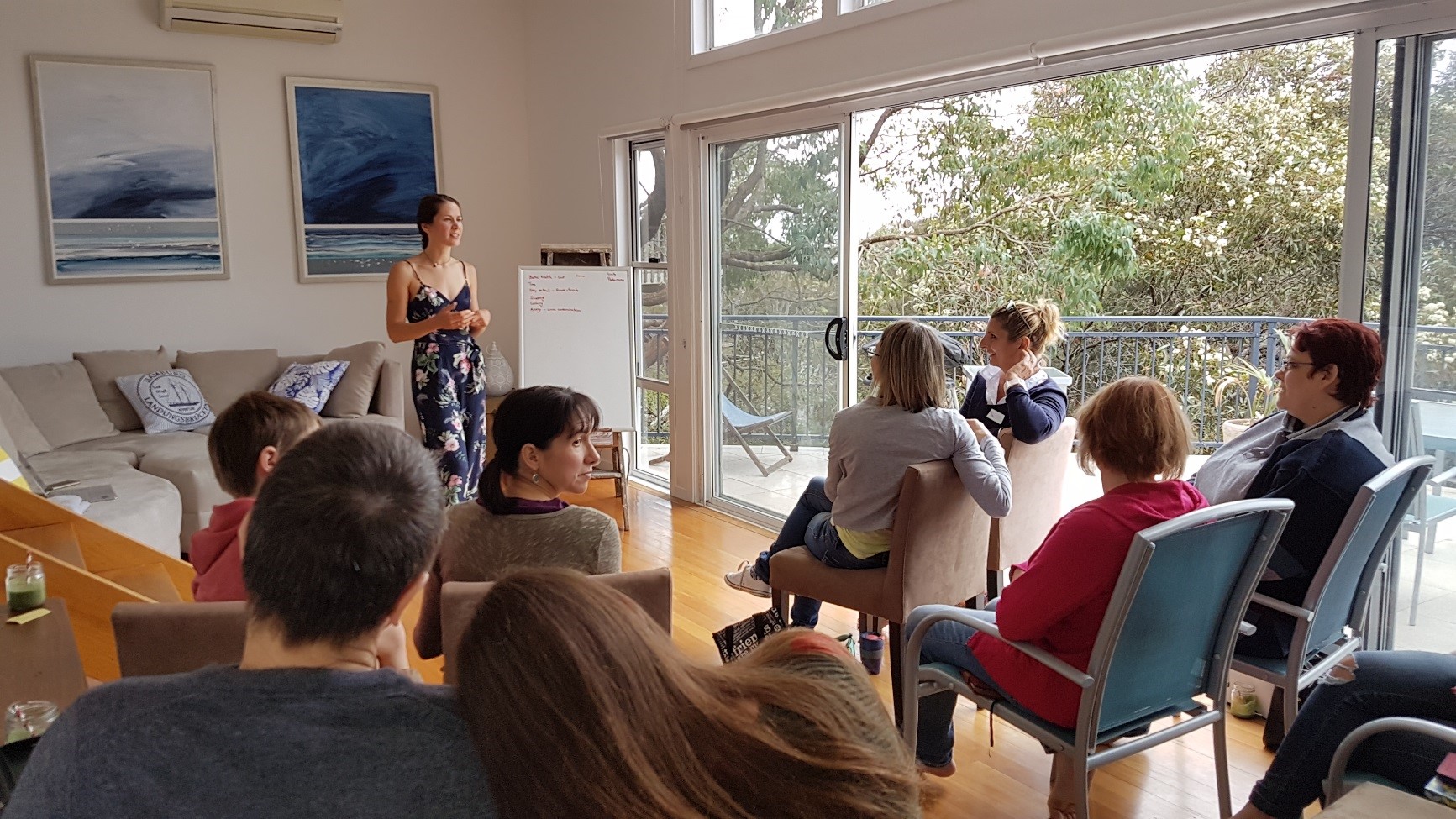 Dairy-free mylk tasting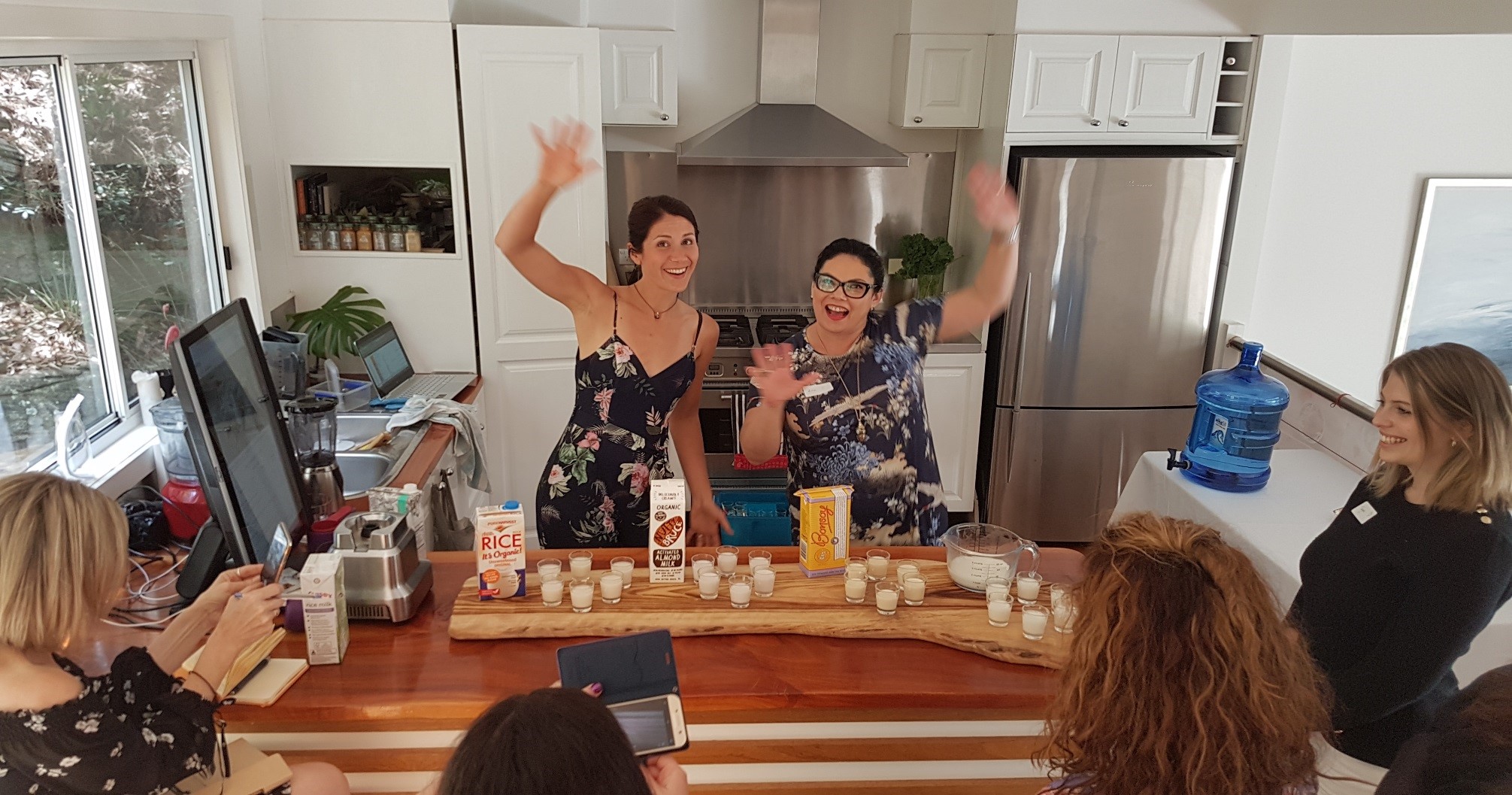 Sneak into Kris' super healthy pantry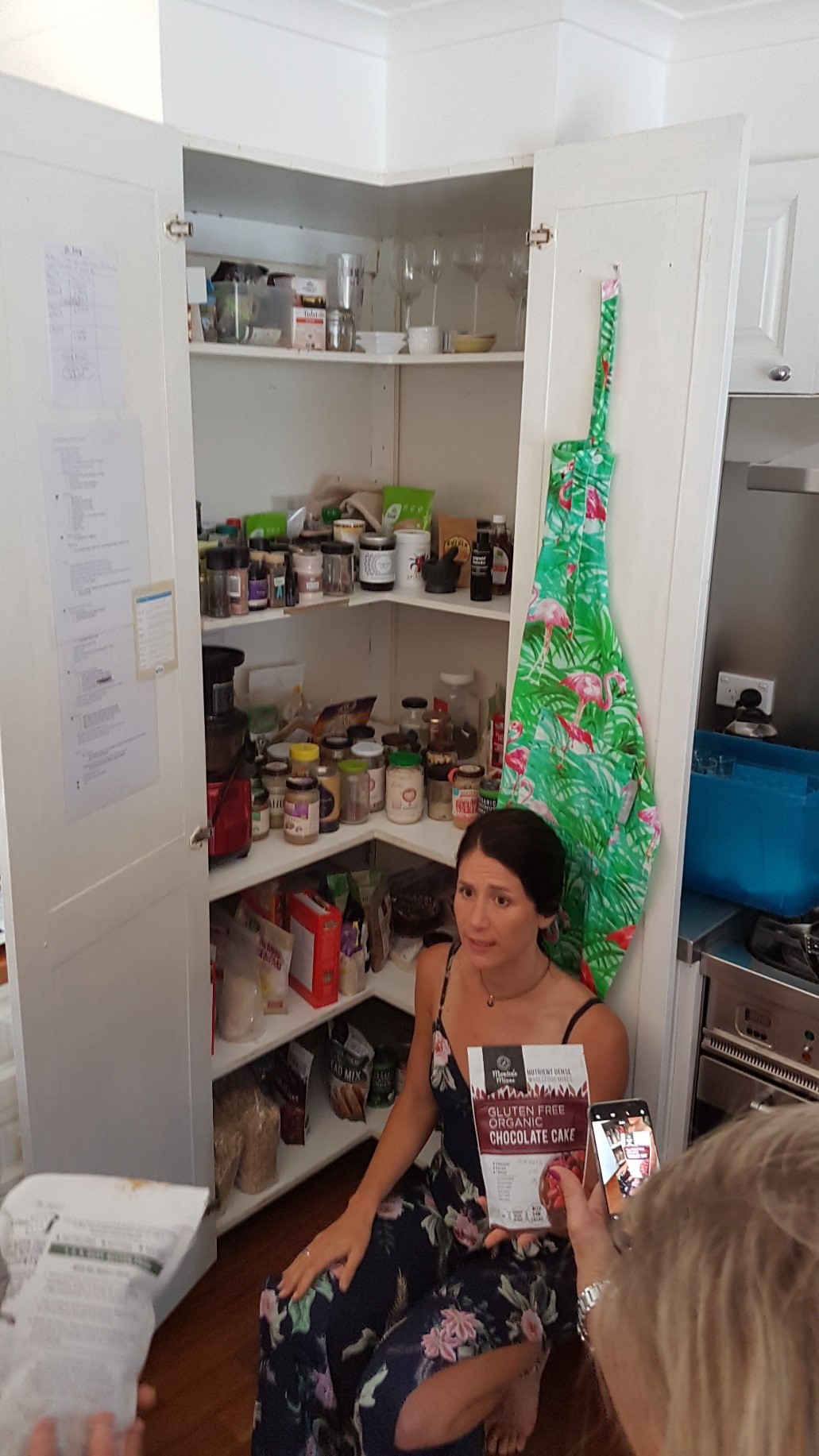 Dairy-free cheese making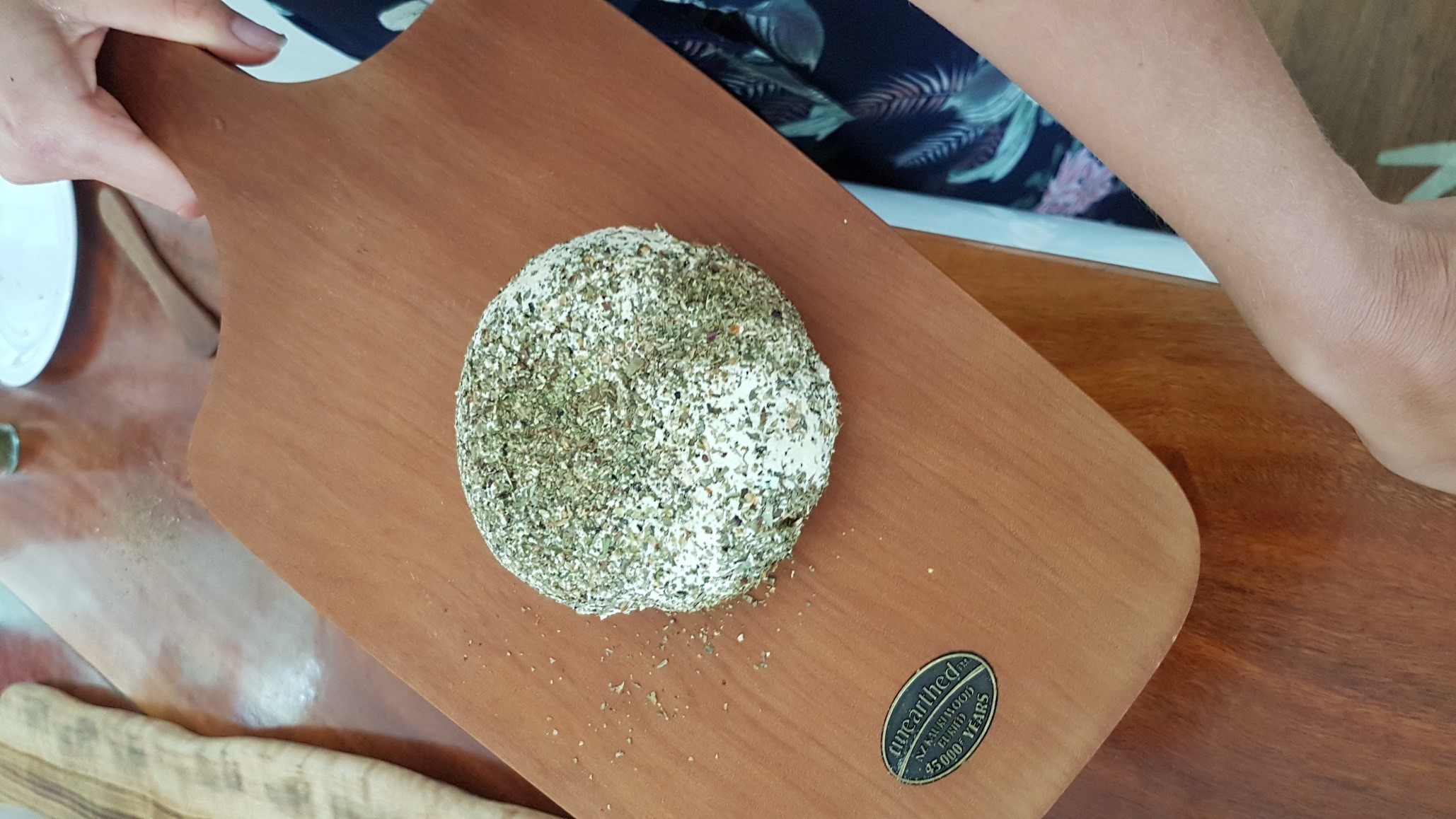 Dairy-free cheese tasting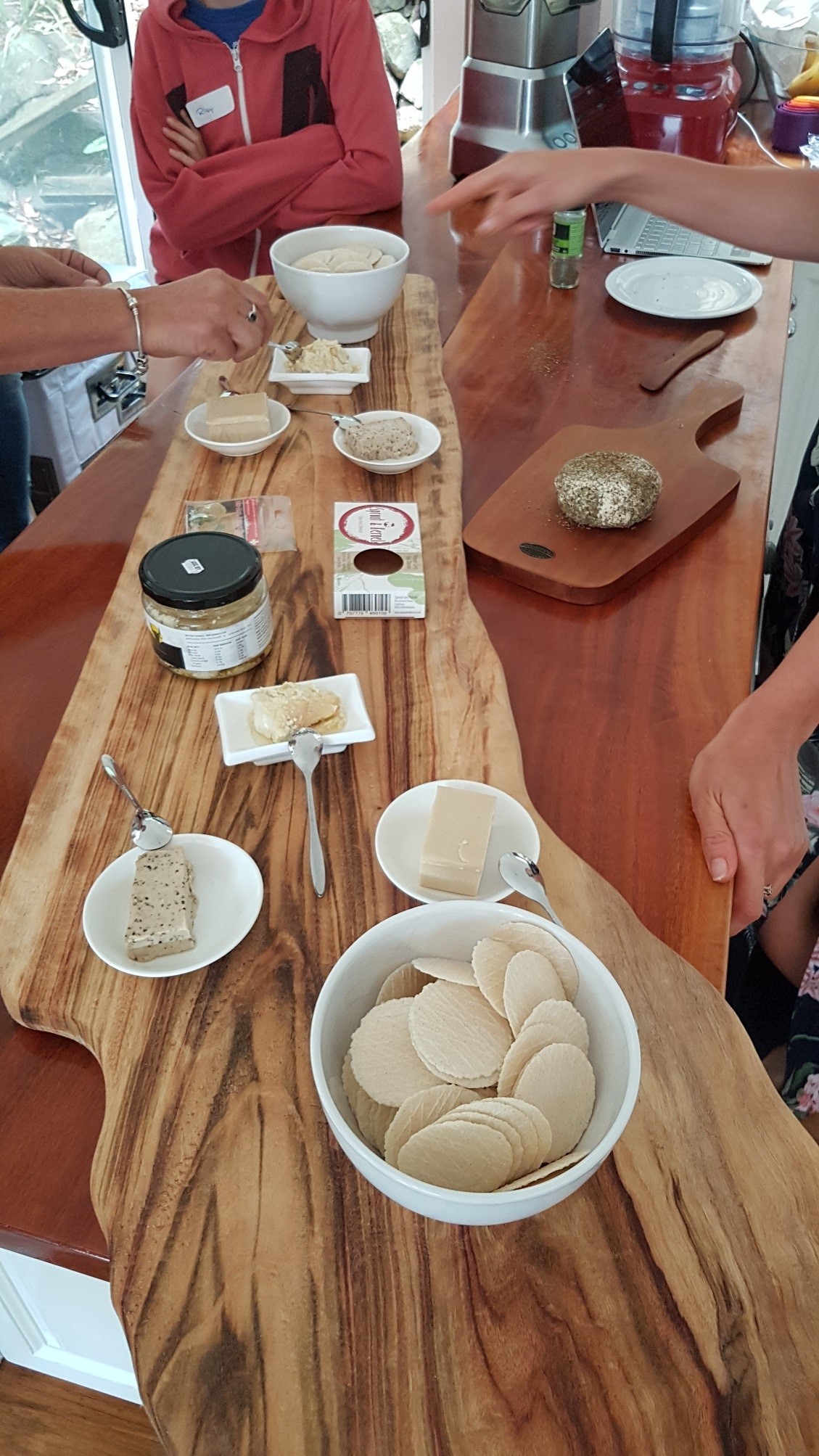 Dairy-free yoghurt tasting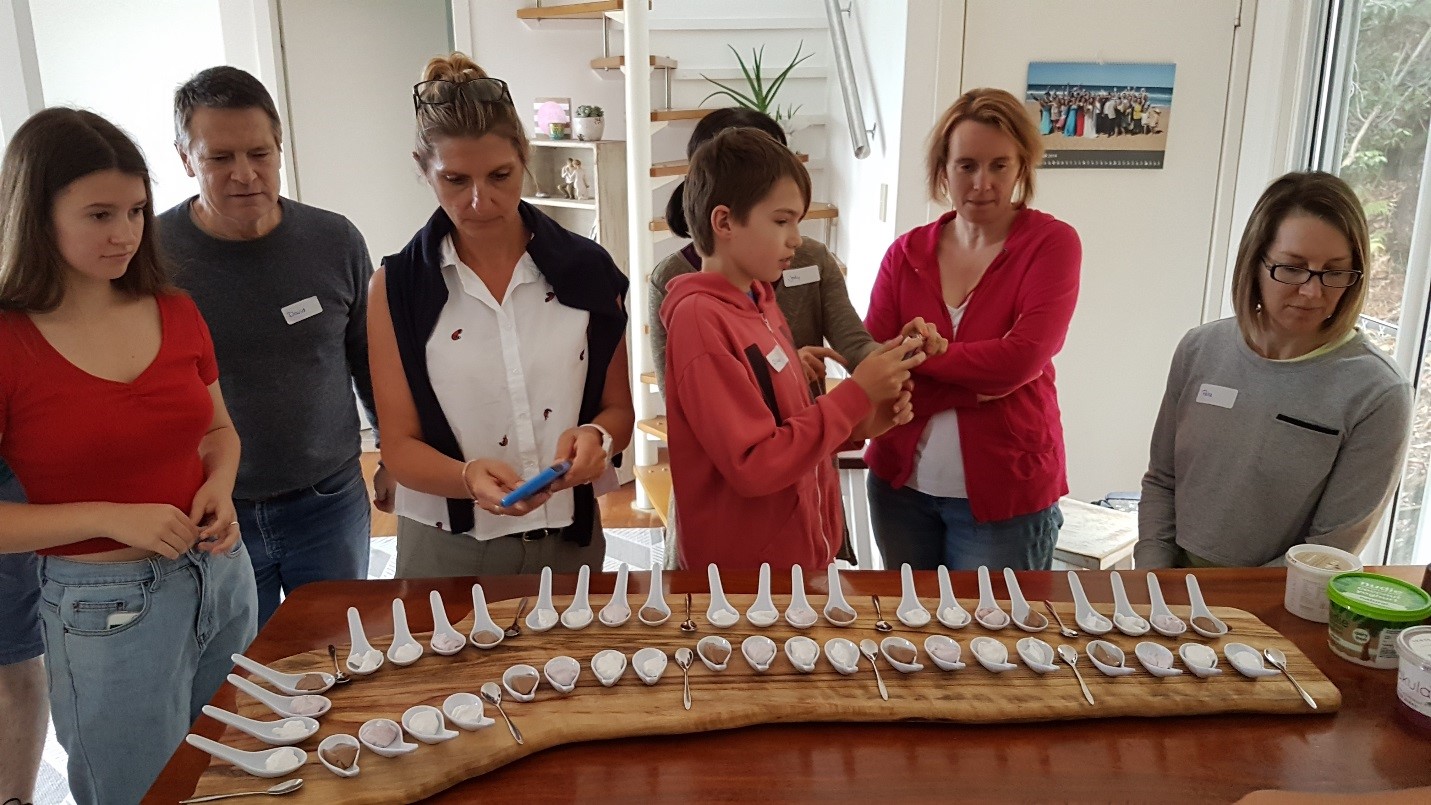 Dairy- and gluten-free Chocolate Tasting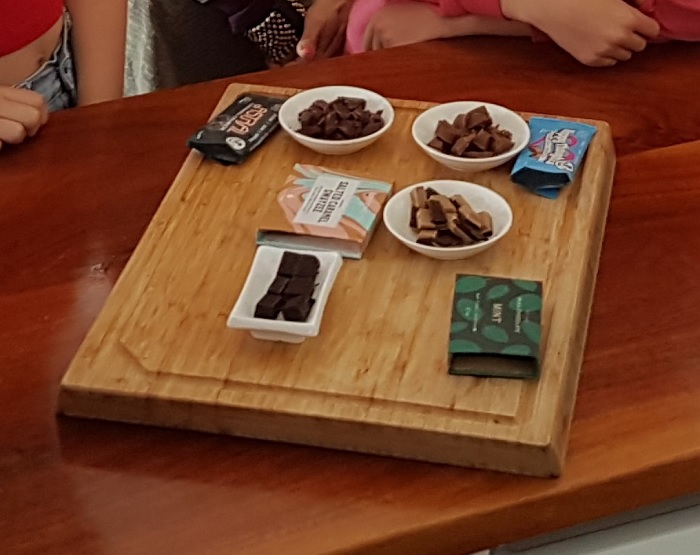 When & Where
28 The Rampart, Umina Beach
Umina Beach, NSW 2257
Australia

Saturday, 17 February 2018 from 11:30 am to 4:00 pm (AEDT)
Add to my calendar
Organiser
Kris Goetz is a business and lifestyle coach, author, TEDx speaker and CEO/founder of I Quit Dairy. She learned from thought leaders such as Dr. Bernard, Dan Buettner and Louise Hay whose guidance helped to cure her chronic headaches, a major hip injury and lose 15kgs. Kris regularly speaks at health and wellness symposiums in Australia and Europe. Many people who work with her have transformed their health, lost weight and gained more energy.