Description
Coding is a skill that will be needed for the future. However, not all creative people like coding. As a result, we have custom designed this camp with creative kids in mind. Kids will first learn about cartoon and animation skills in a hands-on environment. This is followed with learning to code so that creative kids can learn how understanding basic coding skills can help them create a range of digital products.
This camp is perfect for the child (ages 8 to 13) that loves to draw, create animation, or just do a bunch of creative things. This is also perfect for kids that don't quite understand coding but would like to give it a go.
Here is a quick overview of the day: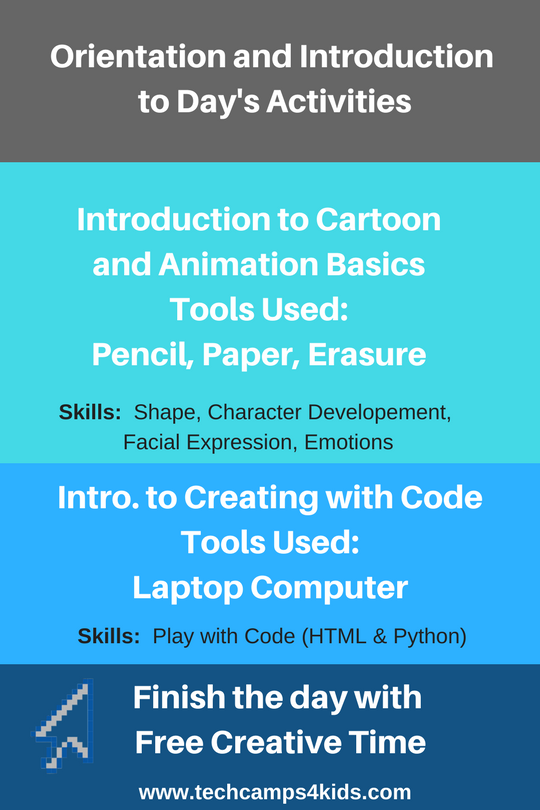 Questions and Answers:
Do you supply Lunch?
No. Do to food allergies, we do not provide lunch or snacks.
Do you supply a computer to use on the day?
Yes, all kids are supplied a computer to use on the day.
Do we need to supply pens and paper?
No. We supply pencils, erasure, paper and all other tools need to create cartoons and animations.
How many kids are in your camps?
We limit our class sizes to 15 kids and work on 4-6 children per one instructor.