Want to enjoy your commute? Join a guided ride and learn the best green and low traffic ways to get from home to work or study.
About this event
Whether you want to get fit in the fresh air, save money or time stuck in traffic...jump on a guided bike commuter ride to discover great routes connecting Randwick to other parts of the city. Our experienced guides will ensure you stay safe and give tips to build your confidence both on and off the bike.
A practise run on the weekend is a great way to try out bike commuting. This social paced ride (average 12-18km/h) will showcase the best route connecting Maroubra - Randwick - Surry Hills and Sydney CBD . Starting at Maroubra Beach at 10:00am we will make our way through parks and quiet streets to Maroubra Junction, before heading towards Randwick, across the parks and onto the separated cycleways of Surry Hills and Sydney CBD, ending at Sydney Harbour Bride.
All types of bikes and riders are welcome, no lycra required!
You can choose to do the whole ride or just a section of it, whatever suits you best. Please consult the timetable and forward any questions to hello@pedalsetgo.com.au
There is no return group ride to the start however your friendly guides can provide you with cycling maps and route advice. Trains, light rail and ferries all allow you to travel with your bicycle at no extra cost.
If you would like to brush up your riding or maintenance skills, please see the Randwick City Council Cycle Skills Courses program.
The fine print:
You must be able to ride competently and have a roadworthy bike/eBike
Helmets are essential.
Lights are recommended.
Please bring a spare tube and tools in case of a puncture (if you have one)
Children aged 14-18 are welcome, but must have a supervising adult present throughout the ride
If joining along the route, please be at your stop before the designated departure time as we can not wait.
This ride will go ahead come rain or shine, so please dress accordingly
Got questions? Please email us at hello@pedalsetgo.com.au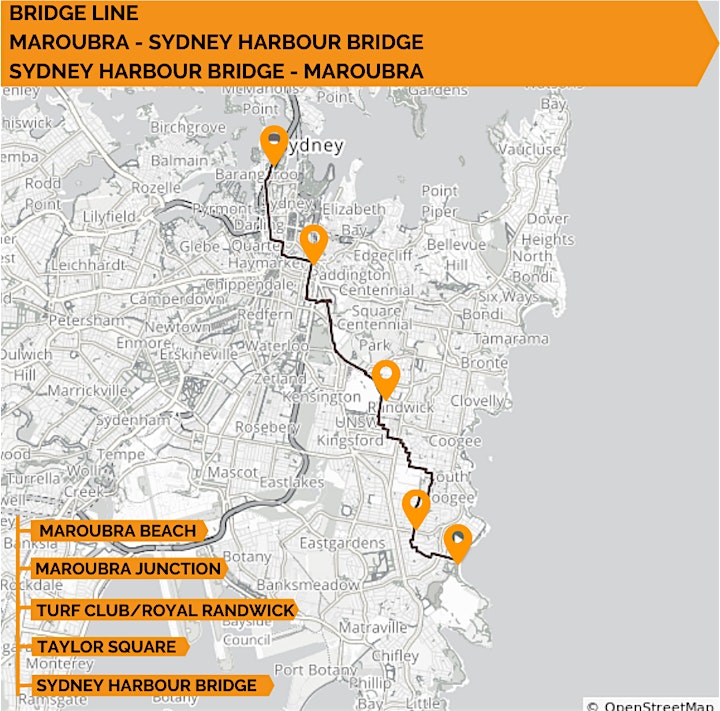 Organizer of Guided Bike Commute: Maroubra to Sydney Harbour Bridge - Social