GSHS Mt Coot-tha Botanical Gardens Investigating the gardens - 10 - 15yrs
Guided exploration & hands on exploring Mt Coot-tha Botanical Gardens habitat 10 -15yrs
About this event
About the excursion
This is a Greater Springfield Home Schoolers excursion, for home schoolers.
Join us in our unique, botanical laboratory. Put science concepts into practice as the children investigate plant adaptations first hand, dig in the leaf litter for invertebrates, or gather biotic and abiotic data to explore the environmental relationships between a habitat and the organisms that live within it.
Investigating the gardens. Students participate in a field study using a botanic gardens' habitat. They identify the features of, and investigate and collect data for that habitat and then relate this information to the types of living things found. This excursion is lead by Botanical Gardens staff.
This excursion has been planned for learning age level 10-15.
Children under 5 are free assuming they will not be participating.
We will be meeting outside the Visitor Centre at the steps at 10:15 am so I can mark everyone's tickets off (for covid safe reasons) and then we will spilt into our groups and go off to the excursion. We will meet back at the visitor centre after out sessions. Visitor centre is behind the carpark up from the Planetarium, you can see if from the carpark. This excursion may get messy so please dress accordingly. Please don't forget a hat & sunscreen !
After our sessions for those who would like to, we will head to the lagoon area for a picnic lunch together! The botanicals gardens is going to provide us with a activity for the kids to discover the birds of the lagoon. They tell me that are all nesting atm so when we are there for our excursion there will be lots of baby birds around to see. There is a restaurant at the gardens you can purchase take away meals from. After lunch we can go for a walk along the children's trail or just wonder around the gardens which ever you prefer :) There is plenty to see !
COVID SAFE DETAILS
The Botanical Gardens have requested every family group use the Check in Qld app to check in on arrival. They have also advised some of the activities that we will be doing it is difficult to social distance. For the safety of their staff and the public they have asked that all people and adults over the age of 12 please wear a mask when you are unable to social distance.
You can find a map of the gardens here: https://www.brisbane.qld.gov.au/sites/default/files/20190402_-_brisbane_botanic_gardens_mt_coot-tha_visitor_map.pdf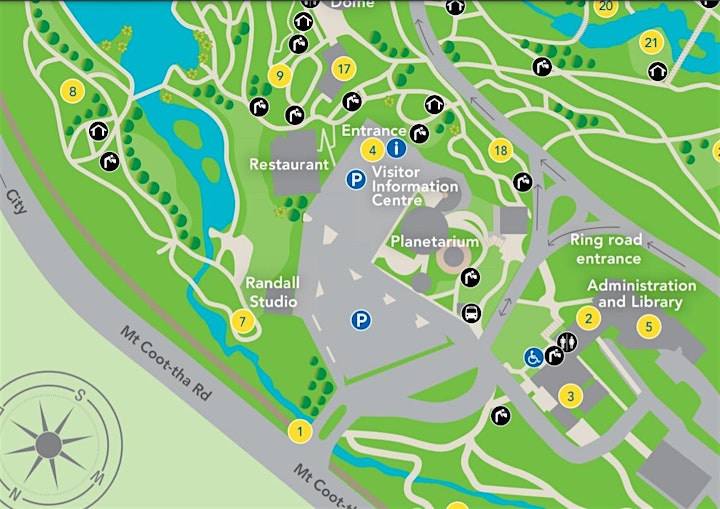 Organiser of GSHS Mt Coot-tha Botanical Gardens Investigating the gardens - 10 - 15yrs