Description
Grudge Kings Sydney
"Grudge Kings Sydney" is the most exciting concept in Australian drag racing at the moment and its aim is to find the fastest 20 street based cars in Sydney who will form "The List". Events will also be run in Melbourne and Brisbane to form their respective "Lists" creating the series which will see the 3 States battle it out to see who has the fastest cars in the country. "Grudge Kings" has also partnered with local racing groups in North Queensland and New Zealand to plan future events.

Gates open to Spectators at 8:00am
PRE PURCHASE TICKET INCLUDES VIP PARKING ACCESS THROUGH COMPETITOR GATE ON DAY.
GET IN EARLY!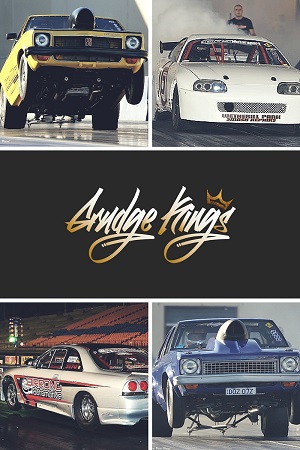 Racing from 9:00am - 5:00pm approx.
"Grudge Kings" the innovator of this event and future international series is proudly supported by Sydney Dragway where the inaugural event will be held.
Entrant numbers will be limited for each class so the race day can ensure multiple rounds of racing.
Follow all the pre event activity here:
Facebook: GRUDGEKINGS
Instagram: #grudgekings #grudgekingssydney