Description
Growing Ideas into Solutions for the ACT Disability Workforce
Do you have an idea that will make an impact on the current disability support workforce?
Do you have any ideas or possible solutions you would like to see come to life?
Do you have a story to share that might impact the growth of an idea?
JOIN US anytime between 4:00pm and 7:00pm at this Open-House evening on Tuesday 20 March to hear what we have been doing and help us share and grow ideas.
Our Workforce Impact Collective (WIC) Vision is that our community has the frontline disability workforce with the quality, capacity and sustainability required to contribute to people living with disability having greater choice and control.
The WIC community have identified many workforce issues and are ready to move into action. Before we can do this we need to hear ideas and possible solutions from the wider community, particularly from people who have direct experience with disability support.
SHARE your ideas and possible solutions relating to these themes:
Relationships: How might we support the establishment and continuity of trusted relationships between people living with disability and support workers so that together they can work in a partnership based on mutual respect, clear expectations and effective communication?
Entry, pathways and working conditions: How might we design and develop satisfying jobs with appropriate support for workers so that we can develop effective career pathways and retain the frontline workforce with the required capacity, quality and sustainability to contribute to people living with disability having greater choice and control?
OR – your WILD CARD idea
WHAT NEXT....APRIL 2018....Following this event, we want people to continue being involved to further develop the solutions that will be funded, tested and trialled - sign up to a working group!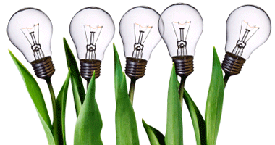 When: Tuesday 20 March 2018, drop in between 4:00pm – 7:00pm
Where: ACROD House, 33 Thesiger Court, Deakin, ACT, 2600
Cost: FREE (RSVP required for catering)
Food: Light refreshments provided
Please contact us at wic@nds.org.au or phone 02 6283 3208 for more information.
If you are unable to join us, but would like your ideas included, please contact us and we will do our best to offer support for you to participate.
Additional requirements: Please inform us by email wic@nds.org.au if you have any dietary or other access requirements.
This initiative is managed by a cross-sector WIC Steering Group, funded by the ACT Government and coordinated by National Disability Services.