Description
Growing Truffles - Growing Hazelnuts
Considering entering either industry?
This insightful seminar will guide and inform!
Join Noel Fitzpatrick (trufflegrowing.com.au) and Colin Carter (Trufficulture.com.au) for a comprehensive overview of growing Truffles and growing Hazelnuts in Australia.
Designed as an introduction and overview, you'll recieve solid information that offers clear direction and advice.
Noel and Colin are industry experts with years of hands on experience and knowledge. This is a unique opportunity to glean invaluable information.
Please Note:
Printed seminar notes are supplied on the day
When visiting the farm you may be required to walk through a footbath (soles only).
Please wear appropriate footwear.

TRUFFLE TOPICS:

The Lifecycle of the Truffle
History
Natural Truffle environments
Successful production in Australia
Climatic requirements
Soil improvement and management
Plantation Establishment
Tree certification
Annual maintenance
Harvesting Grading and Marketing
HAZELNUT TOPICS:
The extraordinary pollination of Hazelnuts
Plantation requirements
Climatic conditions
Pests & Diseases
Maintenance
Harvesting Grading and Marketing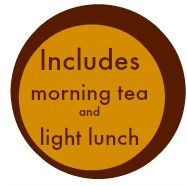 Date and Time
Location
Gembrook Community Centre
Gembrook - Pakenham Road
Gembrook
Gembrook, Victoria 3783
Australia