Description
Is your business ready to flex its digital marketing muscle?
It'll have abs to rival even the most dedicated gym junkie after you've attended the News Xtend Facebook Masterclass.
Led by industry professionals, learn just how powerful a resource Facebook is when it comes to reaching the right audience, at the right time, with the right message, so you can grow your business and watch those dollar bills come flying through your business's door.
---
Hear from industry experts like...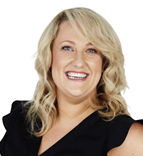 Nick Bowditch - Australia's Storytelling Expert
The only person in the Asia-Pacific to have worked at both Facebook and Twitter, Nick is a true thought leader in using Social Media as a storytelling tool for business.
Christopher Stobbs - News Xtend's Social Media and Content Lead
With 17 years' experience in coding and digital marketing, Christopher is responsible for driving performance based results through News Xtend's social media campaigns, and boy does he do it well, if we do say so ourselves.
Lauren Moloney - News Xtend's Head of Digital Business Development
As a founding member of News Xtend, Lauren is the boss of 'cool new stuff' and takes this responsibility very seriously by ensuring we are always working with an agile, innovative and market leading product suite.
---
Tell me more...
Learn what is involved in setting up and running a successful Facebook Business Page,

Learn what, when and how people are using social media,

Learn how authenticity and creativity are used to create engaging content,

Learn when to post and how often,

Learn tactics to respond to negative feedback on social media,

Learn the importance of advertising campaigns over boosted posts,

Learn the difference between Facebook advertising objectives and ad types,

Learn why it's important to 'do' Facebook with a company who is always optimising,

Learn about budgeting for Facebook and how to get started.

---
Who should attend?
This is a beginner-intermediate masterclass, ideal if you've boosted a few posts or run a campaign or two and are ready to learn more.
If you're still unsure, reach out! We love a chat.

Who are News Xtend?
News Xtend specialises in all areas of digital marketing by offering a full service solution.
Display, Search and Social advertising are matched with unrivaled customer service to help you meet your business goals, and soar past them.

So, are you ready to turn your learnings into actions?
All seminar attendees that sign up to a News Xtend digital marketing campaign on the day of the Social Media Masterclass will be eligible for bonus print advertising space in the Cairns Post.
Organiser of Grow Your Business With Facebook
News Xtend will help you navigate the digital marketing wilderness to smash your business goals.
Powered by News Corp Australia and with a direct bat-phone to Google and Facebook, we provide powerful digital campaigns and first class service that our rivals can't match.
With staff based across Australia, you have access to local experts who are masters of spruiking businesses - including getting you found on search engines, starting a conversation on social media and delivering your message where it matters most.
News Xtend ensures every dollar you spend is an investment in improving your business and you can track your results anytime, anywhere via your online dashboard.
We give you the ability to focus on your business today, while we help you catch your customers of tomorrow.