Heal humanity and we'll heal Mother Earth
About this event
"Heal humanity, we'll heal Mother Earth," proclaims Rosemary Wanganeen, a proud South Australian Aboriginal woman.
By supporting humanity to 'switch on' their human intuitive intelligence to reconnect human to human, Mother Nature to Mother Earth, humanity will hear her. Mother Nature can communicate what we humans need to do to protect ourselves, our environment, and all living creatures, dependent upon her. Mother Earth will 'gift us back' the Dreamtime Energy.
Rosemary spent five years (1987-1992) enabling her personal losses and unresolved grief to surface, and in retrospect it was confusing, informative, challenging but also inspiring; describing it simply as finding all these random bits and pieces of a jig-saw puzzle. In putting the jig-saw puzzle together the ground-breaking model called The Seven Phases to Integrating Loss and Grief© emerged. She went from Aboriginal disadvantage to Aboriginal prosperity but to be clear, such a process is a human experience; loss and grief doesn't discriminate!
Rosemary's journey has lessons for us all today as we grapple with our disconnect for Mother Earth and each other.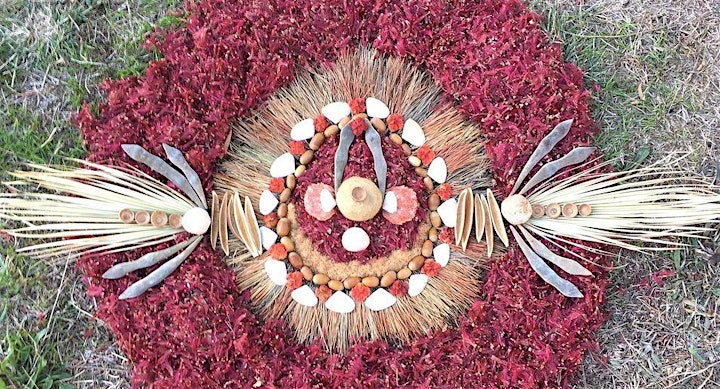 Truth Mandala
Following Rosemary's Presentation you will be invited to move into an experiential process - a Truth Mandala - based on the Work that Reconnects developed by Joanna Macy. Melissa Hellwig will be leading us through the process of connecting with our emotional truth about the current situation as we share and support each other in our collective experience. For the curious or cautious, you can read more about the process here.

To see more about what is happening over the three days of the festival visit our website
Anyone will be welcome to attend any of the sessions running during the weekend regardless of whether they have registered. If a session is over-subscribed though due to Covid limitations for our "indoor" marquee spaces, preference will be given to those who have RSVP'ed.