GRIDLOCK

Saturday, 9 December 2017 from 7:00 am to 3:00 pm (AEST)
Event Details
WE ARE EXCITED TO ANNOUNCE..
GRIDLOCK 2017!
December the 9th we will be hosting this years GRIDLOCK .
An event like no other, this MALE only pairs throw-down featuring
'Grid League' style workouts ( think short, sharp and intense)
From last years sell out success we are excited to bring you a bigger, better event with some brilliantly designed workouts ready to test and challenge you. We also have some top PRIZES up for grabs
SCALED

: Ideal for 1st Comp or Athletes who scale most movements.
The Scaled Team division will allow those who enjoy CrossFit socially and allow you to have a tonne of fun with the competition. It will contain movements and loading typically seen in the scaled division of the CrossFit Open.
 Example movements in this division may include: 

Chin over the bar pull-ups, Hanging knee raise, Power Clean 40kg and Deadlift 90kg, 

 Example movements this division will not include: Muscle-ups, HSPU, Rope climbs, Squat snatch
INTERMEDIATE : Can do most movements as prescribed in the CrossFit Open
 The Intermediate division is perfect for the teams looking to test their skills with a variety of movements
Examples of this may include:

Muscle-ups, HSPU, Overhead squat , Double unders, Rope climbs, Deadlift 120kg. Clean/Jerk 50kg
ADVANCED : Can confidently do ALL Movements RX  with no scaling
Movement examples: Must be able to do Ring Mu, Bar Mu, Rope Climbs, Pistols, HSPU, Snatch and Clean/Jerk
MASTERS

: Award for Top Master Team in each Division (Can Enter  Scaled, Int or Advanced division) 
Masters Age Category 40+ ( Both Athletes must be 40 and over )
TEENS (Cub Games Athletes - Any Teenagers (15 years and under ) wanting to pair up let us know and we will scale weights in the Beginner or Intermediate division if required 
Top Prizes

Available for 1st,2nd,3rd position in each division. 1st place prize awarded to the top placing Masters Pair in each division.
ATHLETE MOBILITY & RECOVERY ZONE
AIM Performance Theripies 
REGISTER
Registration will be available from Thursday 28 September @ 7pm AEST. Tickets will be available until Thursday 30 November @ 8pm unless sold out prior. Note: previous years have sold out, so register early to avoid disappointment.
• All athletes must complete a waiver to be eligible to participate. 
• Changes to members of the team event are available if submitted via email prior to Sunday 3rd December. Team Name changes are not permitted  
• To help us with planning so we can continue to host events of this calibre, refunds will not be permitted at any stage once registered. 
• Walk in spectators are free of charge.
SPONSOR / VENDOR ENQUIRIES:
Please email info@rawiron.com.au to receive all sponsor/vendor information. Thank you and we cant wait to see you all there!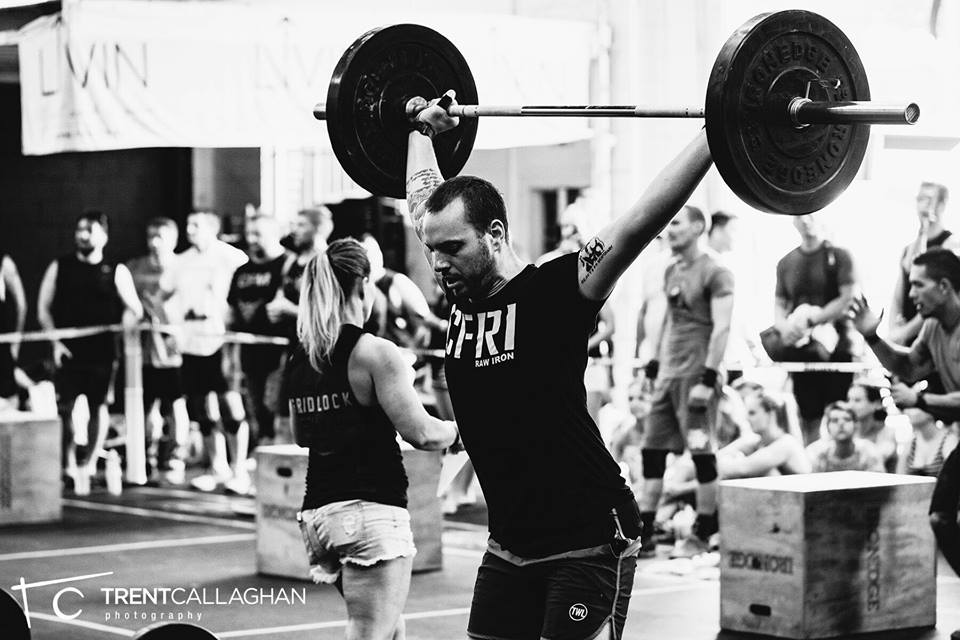 When & Where

38 Commercial Dr
38 Commercial Drive
Ashmore, QLD 4214
Australia

Saturday, 9 December 2017 from 7:00 am to 3:00 pm (AEST)
Add to my calendar