Greta Thunberg: The Voice Of The Future - Byron Bay Premiere - 11th March
About this Event
One day in late August 2018, a young schoolgirl sat on the ground outside Sweden's Parliament for the first time. She held a simple sign that said "School Strike for Climate." The 15-year-old was by herself, but not for long. Within a year, her school strike, carried on through all weather, had inspired millions of young people around the world to take to the streets and demand action on climate change.
From extreme weather to complete environmental destruction, the impacts of climate change can no longer be ignored as day by day, humanity races towards oblivion. The planet is slowly dying and time is running out. When all hope seemed lost, an unlikely voice has emerged from the apathy. Greta Thunberg has succeeded in creating a global attitudinal shift, transforming millions of vague, middle-of-the-night anxieties into a worldwide movement calling for urgent change.
This is the incredible true story of how the actions, passion and resolve of one teenager inspired a global movement that is propelling the fight for real action against climate change further than ever before. Time Magazine's Person Of The Year 2019 Greta Thunberg has proven that no one is too small to make a difference.
~
Join us for this fascinating and illuminating evening of film, live music and chocolate tasting!
~
CHOCOLATE TASTING with CHOW CACAO
Chow Cacao's delicious organic, raw, vegan chocolate bars are made from fair trade and sustainably sourced ingredients. Handmade in our home town Byron Bay and hand-wrapped in nostalgic golden foil. The mix of classic and funky flavours will bring you back to your childhood, when coconut roughs and golden foil were a thing! Their simple and iconic packaging is inspired by the 70's surf culture here in Byron Bay.
LIVE MUSIC with JESSICA MAREE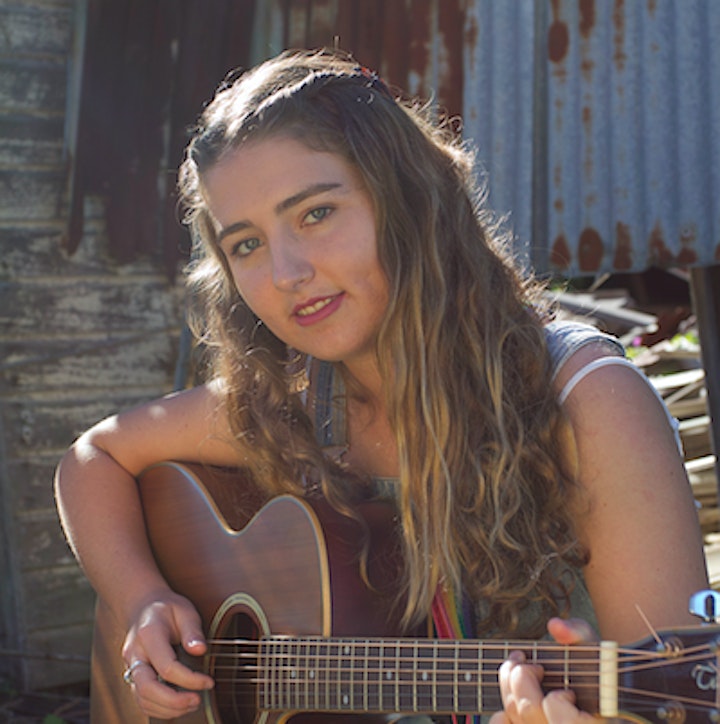 Born in the rainbow region of Northern NSW Jessica Maree is a songstress fusing folk, blues and elements of jazz to tell her tales of time. Her deep connection to nature seeps into her lyrics with imagery of the land, sea and sun engraved into the musical palette. From a young age Jessica has found the art of playing music an insight into human behaviour, complex emotions and social and environmental situations. Growing up, she busked at markets and performed at open mic nights, community showcases and even won a spot at Byron Bay Blues Festival in 2015.
Moving to Brisbane in 2016 she attended JMC Academy studying music and was given opportunities to play on acoustic lineups, support act spots and boutique festivals. In December 2017, Jessica Maree released a debut EP with a live launch at The Milk Factory. She received 4ZZZ radio play and a sold out show as a result.
With themes of destruction, reflection and optimism this EP addresses adolescent struggles of friendships, change, self-doubt and the overwhelming reality of independence and stress.
Check out some of Jess's music on youtube: https://www.youtube.com/user/jessicamaree7
Program:
5.45pm: Doors open
6.00pm: Live music and chocolate tasting
6.30pm: Film (60 min duration)
No ads or trailers:
Please note that since we hire cinemas for our screenings, there will be no ads or trailers shown before the film. The film will start shortly after the advertised commencement time (shown on your ticket and on the event pages). For the enjoyment of all the guests (and yourself) please arrive a little before the advertised start time so as not to miss (or disrupt) the beginning of the film.
Investment:
(includes film, music and chocolate testing!)
A portion of your ticket purchase supports the film maker! Thank you for supporting independent film making, and helping educate and build awareness :-)
Adults = $23
Concession (Students and Pensioners ) = $19
Refund policy:
* Please note that tickets are NOT refundable if you change your mind or are unable to make it on the day. Your tickets cannot be changed to another date. They may however be given to a friend to attend.
Accessibility:
The venue and theatre are wheelchair accessible. If you require a wheelchair spot please email us via team@filmsforchange.com.au
Enquiries:
Connect with us online :-)
Subscribe to Films For Change E-Invites!
Follow Films For Change on facebook