Description
Are you:

Tired of feeling tired?
Struggling to work out what to eat and how to move your body in a way that is right for you?

Focusing on everyone else first and letting your own health suffer?

Ready to get your well on?
If so, join Denise Bullen from Green Tree Yoga and Tara Green from Green Tara Wellness for a day of wellness dedicated to you!
During this wellness workshop you will:
- Learn meditation techniques

- Set intentions and goals
- Manage and dedicate time to YOU to do more of what you love

- Experiment with moving your body in different ways, including yoga
- Learn about what foods fuel you and how to meal prep on a budget
- AND most of all... Create friendships, HAVE FUN and give to YOU!
VALUE: $250
TICKETS: $105 (Early Bird Tickets until 31/10/16 $100)*
* Includes a delicious morning tea and lunch, 30 minute meditation, 2 hours of health coaching (focusing on self care/food) and a one hour yoga class.
About the presenters:
Denise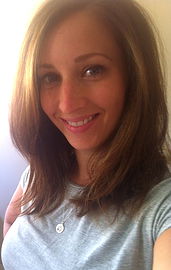 Denise Bullen is the founder of Green Tree Yoga. She had a passion to teach what some call a mystical science, for many years. After 7 years of personal practice in Canada, she finally found the time and dedication to obtain her Yoga Teaching Certificate in traditional yoga and meditation. She has also recently been certified to teach Prenatal and Postnatal yoga and is excited to share what she has learned with the Yarrawonga/Mulwala community.
Having come from a medical background in Nursing, she enjoys everything related to health promotion and prevention and holistic practices. Denise use techniques from both bodies of practice in health to help others achieve a body, mind and spirit that is strong, mindful and full of life.
Green Tree Yoga is a space where people can come to ease their busy minds, take a break from the hustle bustle that is our modern world, challenge their bodies to it's unique capacity and leave feeling refreshed and rejuvenated not only in mind but in body and spirit.
Yoga allows us to create the space needed to obtain health and gives us the power to keep it.
Namaste.
Tara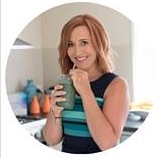 Tara Green is a Holistic Health Coach and founder of Green Tara Wellness. Her passion is helping women and teens build their relationship with themselves, food and exercise from a place of love, over fear.
She received her training from the Institute for Integrative Nutrition's cutting-edge Health Coach Training Program where she studied over 100 dietary theories, practical lifestyle management techniques, and innovative coaching methods with some of the world's top health and wellness experts.

Her education has equipped her with extensive knowledge in holistic nutrition, health coaching, and preventive health. Drawing on these skills and her knowledge of different dietary theories, Tara works with clients to help them make lifestyle changes that produce real and lasting results.
Tara practices a holistic approach to health and wellness, which means that she looks at how all areas of your life are connected. Does stress at your job or in your relationship cause you to overeat? Does lack of sleep or low energy prevent you from exercising? As she works with people, she looks at how all parts of your life affect your health as a whole.
Tara does not to dwell on calories, carbs, fats, and proteins. It is not to create lists of restrictions or good and bad foods. Instead, she works with her clients to create a happy, healthy life in a way that is flexible, fun and rewarding.