Event Information
Location
201 Sussex St
Sydney, 2000
Australia
Description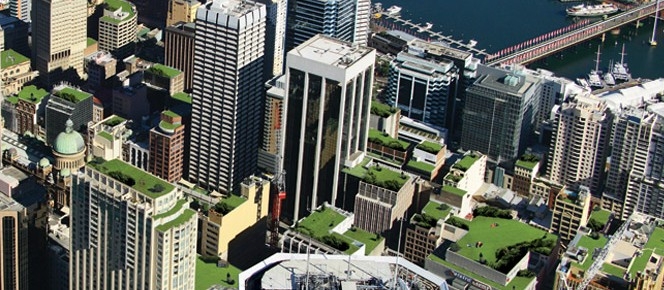 Image source: Artist impression. Image courtesy of City of Sydney, Sustainable Sydney 2030,www.sydney2030.com.au

Overview

Join us for this unique event hosted on one of Sydney's Green Rooftops. You are invited to spend a day in a different working environment, where you will have an opportunity to do your own work, as well as participate in collaborations and talks.
Day schedule


0800 - 0830 - Arrival, fruit, teas & networking
0830 - 0930 - Breakfast & speakers: "How can sustainability drive innovation (and vice-versa) within organisations?"
Adam Long

, CEO at Beehive Digital Manufacturing, Director of Engineers Without Borders Australia. Adam is in the midst of innovation and collaborative efforts, employing latest in digital fabrication technology and materials to deliver apex results.

Adriana Downie

, CTO at Pacific Pyrolisis. Adriana is a leading figure in the promotion and development of biochar and was recently selected as one of the Next 100 Emerging Leaders by The Australian for her work in this area. She has over eight years of industry experience in the commercial development of new technology and has managed several large scale research programs.

Ben Kneppers

, LCA Practicioner at Edge Environment.

Ben has been working with the Australian Life Cycle Assessment Society (ALCAS), CSIRO, BRANZ, and Australian State and Federal Government to develop the Building Products Life Cycle Inventory database and methodology, released in March 2011. Ben's work for industry includes, full Building LCA for Leightons, the development of the Materials use and selection component of The Australian Green Infrastructure Council's (AGIC) rating scheme; the Greenhouse Gas Assessment Workbook for Road Projects for the Transport Authorities Greenhouse Group (TAGG), and several materials and products LCA's ranging from paints to pipes.

Neil Bourne

, Associate Director, Nextec Strategic Capital. Neil has wealth of experience across industries, including his current roles with a group buying company Jump On It and ASX listed organisation with distribution operations focussing on low carbon energy-efficient building products.

0930 - 1200 - Group & topic introductions, followed by facilitated collaborations.
1200 - 1300 - Lunch
1300 - 1600 - Co-working session - work on your own projects. Do the 20% of work, that delivers 80% of results for the day

1600 - 1630 - Beverages with rooftop honey. Event's conclusion.

Who should attend?
Architects, urban planners, building owners and real estate developers interested in issues of human wellbeing and excellence in built form


Policy makers and sustainability managers interested in new ideas and collaborations that advance best practice change mechanisms


Entrepreneurs and community organisers interested in green projects, developments and collaborations at hand

Students, researchers and academics. We will discuss local research and pilot projects, with multiple research opportunities
What to bring?
Pencil & paper. We all do our best to give practical information and references

Business cards if you would like to exchange contacts with colleagues


Laptop & headset to do your work
Outcome
At the end of the day, it is our aim for you to have:
Learned new things

Expanded professional networks

Kindled new projects & collaborations

Produced 20% of the work, that delivers 80% of results for the day

Purchased ticket to this event, helping us to co-fund ten kiva projects.

Contact

For any further information, please email to info@cfree.com.au or call on +61 417111187
If you are looking for a Green Rooftop Tour, please click here.

Date and Time
Location
201 Sussex St
Sydney, 2000
Australia