About this Event
Mark Tuesday 15th October as a date not to be missed.
Even more great news, you are going to learn in 1 day what it takes some to learn in 4 years.
This Visual Facilitation Workshop Will Show YOU How To:
• Take your workshops and facilitation to another level
• Demystify complex concepts with visual elements
• Communicate with key stakeholders more efficiently
• Be able to easily prototype an idea using design thinking principles
• Present ideas to management effectively
• Stop killing your audience with PowerPoint
• Grab your audience's attention
What you will leave with:
• Developing a new way of thinking – what does that look like?
• Learning to draw what you see, not what you think you see!
• Knowing what NOT to do
• The confidence to stand up in front of a room and say 'let me draw that'
Who is this course for?
• Professional Trainers and Facilitators
• Presenters
• Learning and Development Professionals
• UX and CX Designers
• Innovation Professionals
• Design Thinkers and Design Leads
• Team Leaders and Problem solvers
• Anyone who wants to engage an audience and turbocharge the way they communicate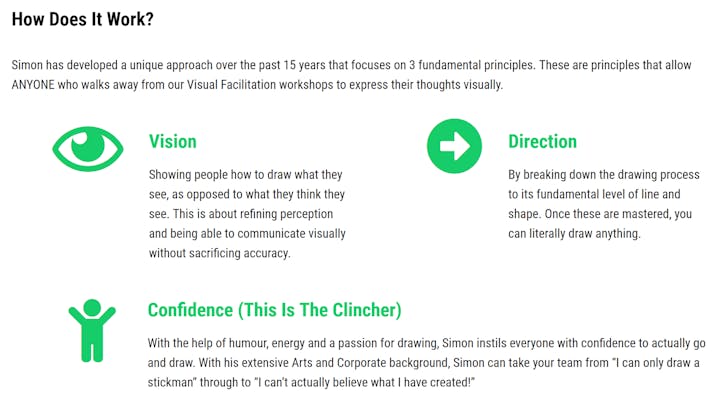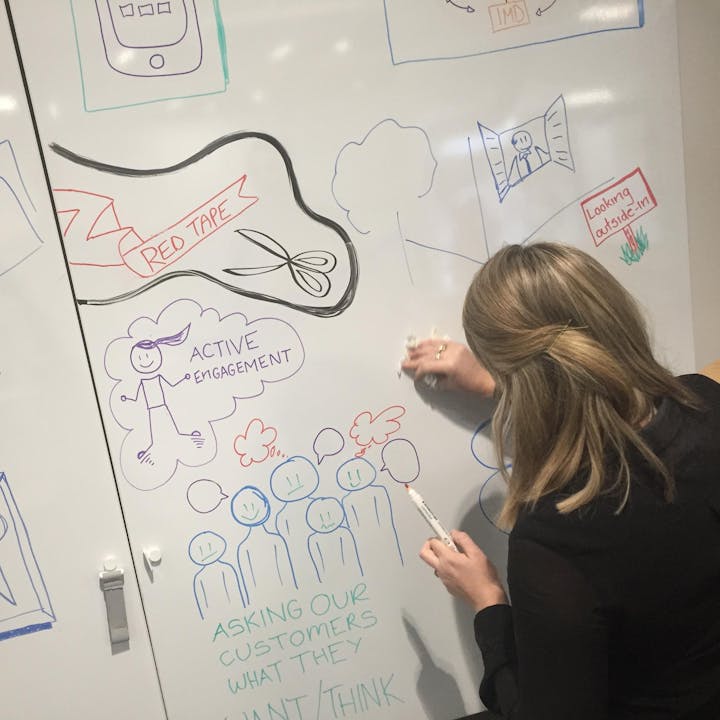 Sound great, but who facilitates this?
Simon Banks is an author and sought-after speaker, MC and artist. Not your usual corporate-turned-creative, Simon knows his art and has a passion for helping people to draw and rediscover their most human elements of curiosity, creativity and imagination and let these thrive. He has run drawing programs for NAB, ANZ, Queensland Government, numerous Federal Government organisations and Sydney's University of Technology, MBA Entrepreneur program.
Want to know more about Simon? Click here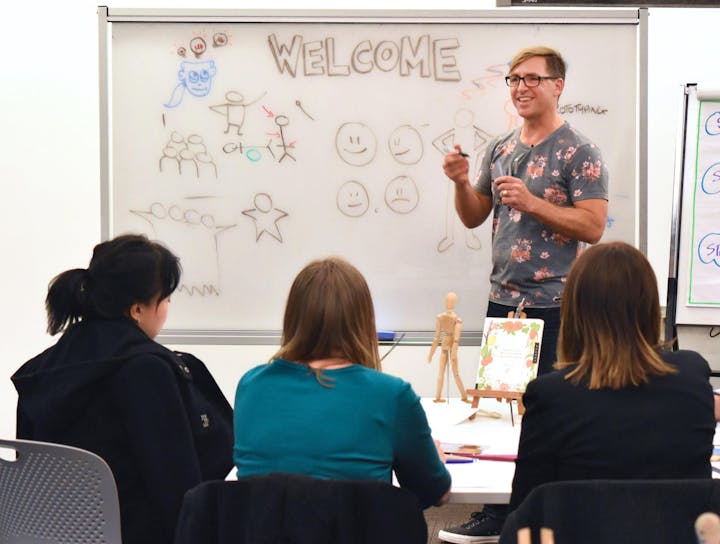 Where is this held and what does it cost?
Tuesday, 15th October 2019 at We Work, Level 22, Room A, 120 Spencer St, Melbourne, 3000
$850 exc GST.
Spaces are limited, grab your ticket before you miss out.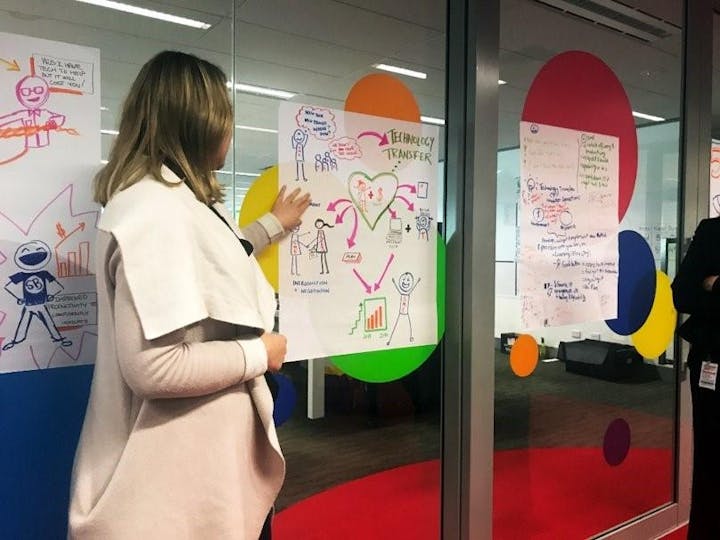 Testimonials
I brought Simon in to a client site to run a 3-hour workshop for 25 Business Improvement folk on visual facilitation (How-to-do). He was awesome. Super easy to work with, and excellent facilitation of the workshop itself. Weeks later the new skills are still being used and the team is communicating much more effectively with their stakeholders. Highly recommend!
Jennifer Frahm, Senior Consultant, Personal Banking, Business Improvement NAB
I invited Simon to facilitate one of our MBA in Entrepreneurship (MBAe) masterclasses at the UTS Business School on the topic of Visual Communications, which he delivered with great energy and skill. Simon challenged attendees to think differently and develop more confidence around their visual expression. It was noticeable how in the following weeks students were more likely to uses simple graphics and sketches in their communication. I look forward to working with him again on future classes.
Jochen Schweitzer, Director MBA Entrepreneurship, University of Technology Sydney
Simon and his team designed and delivered workshops and visual facilitation activities for the entire leadership team (200 or so) to explore the vision for the new city of Canterbury Bankstown. The outcome was a visual representation of our new organisation, what we do and how we deliver services to our community which will be essential to driving our organisation forward. Simon was brilliant. Well done!
Janelle Davidson, Senior Project Officer Organisational Development at Bankstown City Council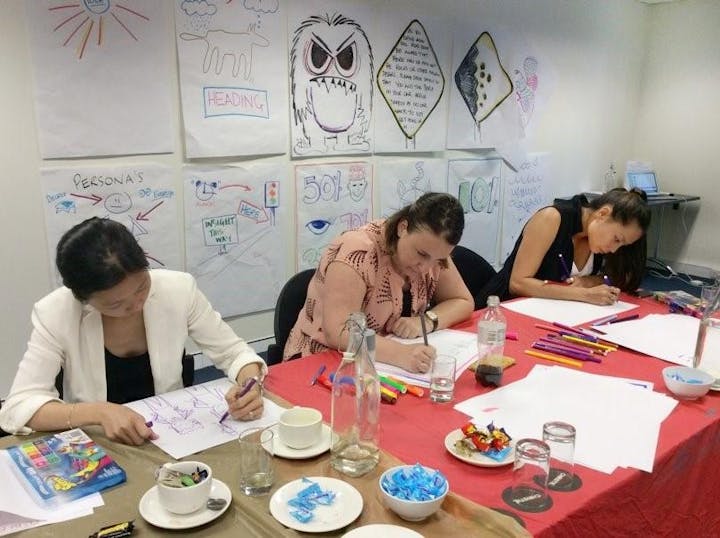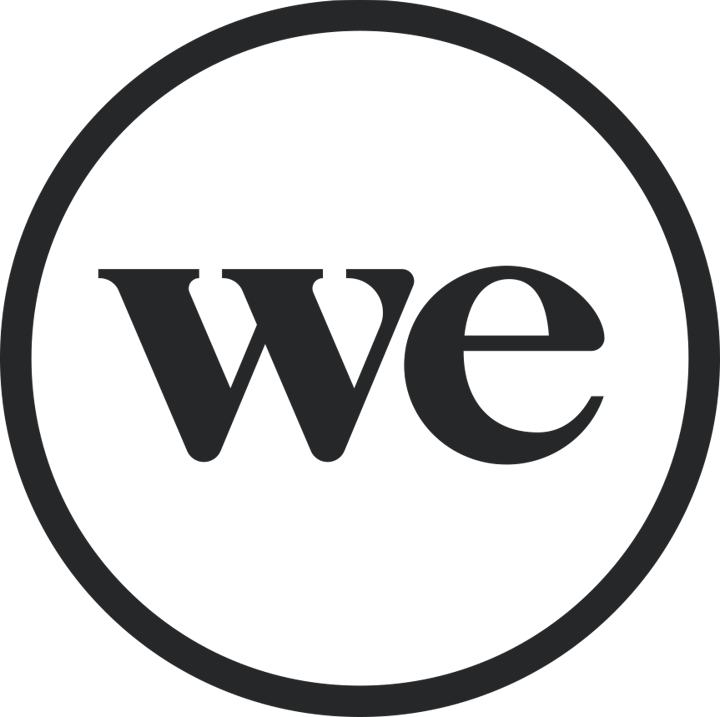 Who are we partnering with for this workshop?
We Work was started in 2010, with the mission to build more than beautiful, shared office spaces. We Work wanted to build a community. A place where you join as an individual, 'me', but where you become part of a greater 'we'. A place where we're redefining success measured by personal fulfillment, not just the bottom line. Community is the catalyst and with shared offices worldwide, they have fulfilled their mission and more.