Description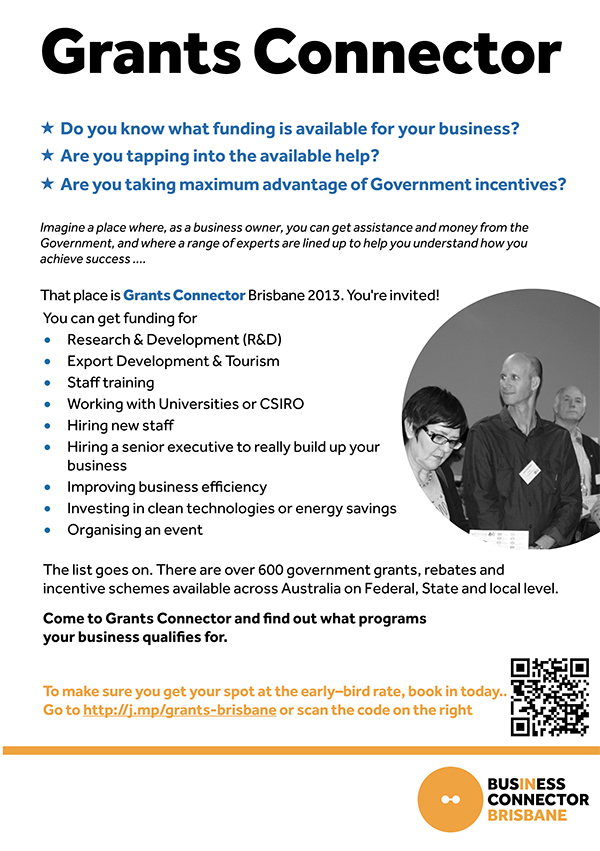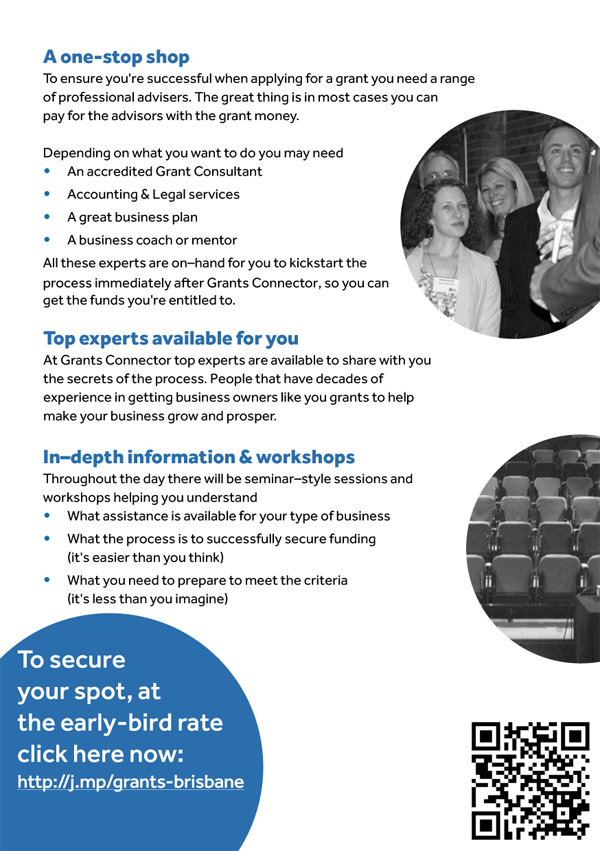 There is today an ever-increasing complexity of different types of Government grants, assistance, tax rebates and so on, and even different offering on federal, state and local level.
For the typical owner of a Small/Medium enterprise it's not easy to find your way through this jungle and find the assistance that actually can be provided to that specific business.
Grants Connector will set the record straight by building a bridge between those needing the grants and assistance to grow their business and those who run the programs or facilitates access to them.
Come along and meet representatives from all of the major government grants organisations on federal, state and local level as well as the leading advisors and consultants in the grants space.
The event has two parts
Expo: Meet and talk to the experts at the stands who can discuss with you how your business may be eilgible for grant. Start the process applying for a grant right there and then with the organisations that are relevant to your business
Seminars: Every 45 minutes a new seminar or workshop starts. These are running throughout the day. Sit down and learn the ins and outs of how you apply for a grant and get one!
Who will you meet?
Experts from government will be there. advisors who has years' experience in getting grants for people just like you. Experts in areas from accounting, tax planning, business planning to branding. And hundreds of likeminded business owners.







Should you be there?
If you are one of the following you are just the person in your business who will get the most out of the Grants Connector. If you can't be there in person, perhaps you can send somebody in your place?
Chief Executive / Managing Director

Owner / Founder / Partner

Branding / Marketing / Communications executive / expert

Director / Manager in various areas

Strategy / Business Growth executive

State / Regional / Divisional manager

Senior Consultant

Financial Controller / CFO / Accountant
About Grants Connector
The feedback from the inaugural Grants Connector Sydney—in November 2012—proved that there is a huge need in the SME community for this information and people were very excited to learn in detail what options are available to them. Just one of the grants advisors 2 weeks after the event told us he would be writing more than $500,000 as a direct result of the event. And this year's event will be much bigger.
To find out more about BusinessConnector:
YouTube: http://www.youtube.com/watch?v=uH8QPThgdiU
Linkedin: http://www.linkedin.com/groups/BusinessConnector-4536559
Contact: mike@businessconnector.com.au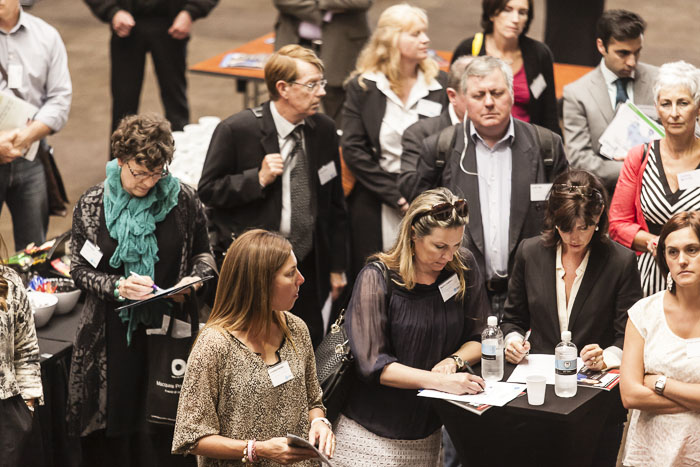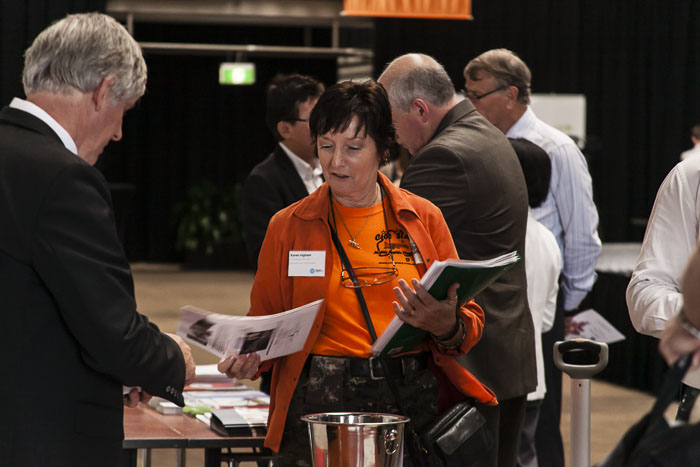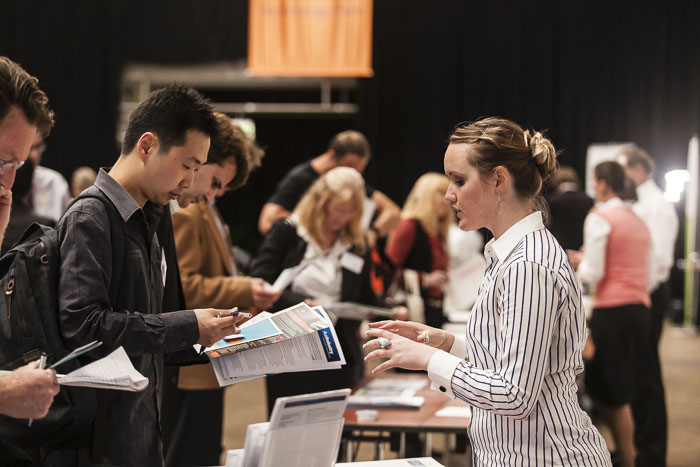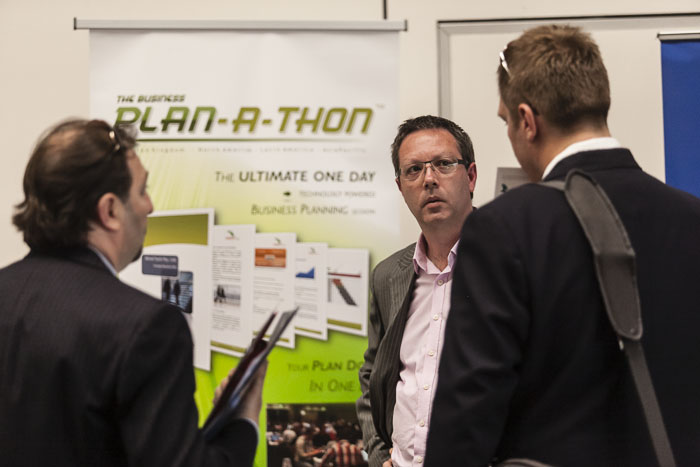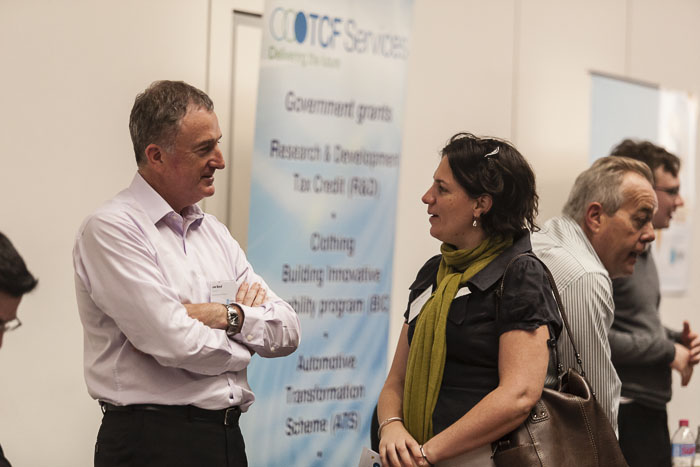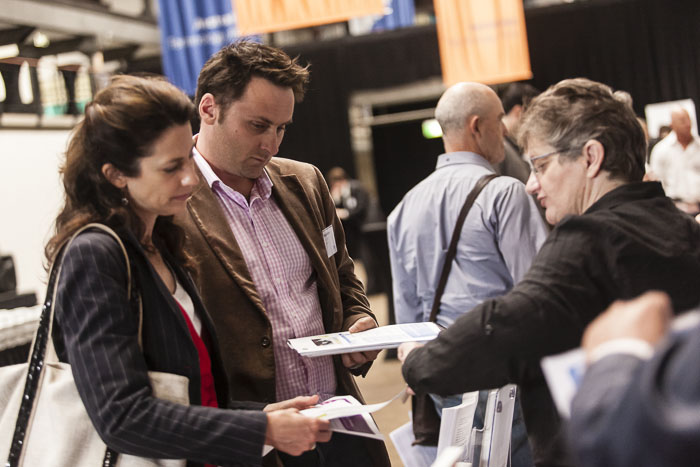 FAQs
What is the refund policy?
You can cancel your booking up to 7 days before the event and your ticket will be fully refunded. As this is the normal cut-off for organising catering and other event details, no refunds are possible after that point.
Do I have to bring my printed ticket to the event?
You can bring your printed ticket or install the Eventbrite app on your smartphone
What's the dress code?
Business casual is normal.
Should I bring business cards?
Are you serious? While you come to learn from the exhibitors and presenters there will be plenty of great opportunities for quality business networking. So make sure you come prepared.
When should I arrive?
To get the most out of the event, come from the start. This will give you the chance to attend as many as possible of the presentations. This is a structured event with presentations that run throughout the day.