Grant Writing Workshop Melbourne session - August 2018

Friday, 17 August 2018 from 6:00 pm to 9:00 pm (AEST)
Event Details
Grant Writing Workshop Melbourne
About this Workshop
There are many grants available to non-profit organisations and with a workforce with limited time to dedicate to applying for grants, how do you decide which ones are the best? Where is the best place for you to invest your precious time?
The first question to ask is, "Are we grant ready?". Many organisations fail in their applications due to a lack of preparation, project clarity, sustainable outcomes and partners? Most funders have different requirements and application processes. This session will help to set up a framework from which your organisation can be ready to apply for any grant efficiently and effectively.
This session is designed for grant writers with limited experience in writing grants for non-profit organisations.
What you will learn
Following the workshop, you will be able to:
Recognise what grants are most suitable for your organisation and where to find them
Sell your organisation and the project / program
Define the project / program and its benefits
Calculate the cost of the plan and prepare a budget
Determine who are important stakeholders and partners
Understand sustainability, and how to keep the project / program going after funding finishes
Give thanks!
What involved?
This session will assist your grant writers and fundraising committees to understand the broader picture of grant giving and provide a base for applying for a range of grants for your organisation.

Who should attend?
Anyone who is involved, or has input in writing grants for their organisation such as Board and committee members, fundraising committees, staff and volunteers.
Program Details
Date: Was July evening session - attendees transferred to September, 2018 (expired as couldn't transfer Kristen across)
Time: 9.30am - 12.30pm
Location: Ross House Association, 247 - 251 Flinders Lane, Melbourne, Victoria, 3000
When & Where

Ross House Association
247 - 251 Flinders Lane
Melbourne , VIC 3000
Australia

Friday, 17 August 2018 from 6:00 pm to 9:00 pm (AEST)
Add to my calendar
Organiser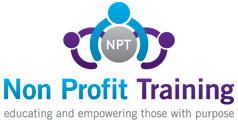 About Us
Non Profit Training is an Australian business with education professionals who have been managing, leading and providing training services for non profit organisations for over 15 years. Our tailored training and support services will challenge and motivate management, community members and boards to rethink their current strategies to improve an organisation's overall performance.
By working with your committee board or management team, our services provide customised support which is geared to the environment you work in whether it be arts, sport, health, community or other non profit organisations. Our service include:
- Board and Executive Coaching
- Surveys and Diagnotic Tools