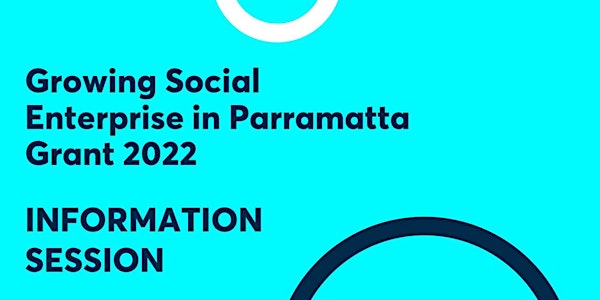 Grant Information Session - Growing Social Enterprise in Parramatta
A short information session to understand the requirements of Council's Growing Social Enterprise in Parramatta Grant application form
About this event
The City of Parramatta is delivering short information sessions to provide guidance for social enterprises interested in applying for the Annual Growing Social Enterprise in Parramatta Grant. The Annual Grants Round opens on 31 January 2022.
Each information session will refer to the application form and cover:
- Eligibility criteria and administrative requirements (including the required financial documentation);
- Clarifying the intent of specific areas of the form, and what responses are sought;
- Advice on the new Outcomes Measurement section of the application form;
- The assessment and awarding process;
- Tips and tricks for writing your grant;
- Opportunities to ask questions.
The Growing Social Enterprise in Parramatta Grant is open to established social enterprises to apply for up to $25,000 to locate in Parramatta or establish regular operations in Parramatta. Social enterprises that already operate locally can also apply for projects to expand their operations.
The session is run by Lucy Brotherton, Community Capacity Building Officer - Social Investment, at the City of Parramatta. Lucy runs the social enterprise program in Council and can give you detailed guidance on the Grant process including individual grant support for people interested in applying.