Sales Have Ended
Ticket sales have ended
Thank you for your interest. Ticket sales to all events have now been finalised. Please call 1300 357 999 if you have any questions.
Sales Have Ended
Ticket sales have ended
Thank you for your interest. Ticket sales to all events have now been finalised. Please call 1300 357 999 if you have any questions.
Grand Installation - Antient, Free and Accepted Masons of South Australia and the Northern Territory - 16 -18 April 2021
About this Event
On behalf of Freemasons SA & NT , I take great delight in inviting you to join us for the 2021 Grand Installation of RW Brother David Booker OS PAGM as Grand Master of the Lodge of Antient, Free and Accepted Masons of South Australia and the Northern Territory and Investiture of Grand Officers.
We look forward to welcoming you to Adelaide.
Fraternal regards
MWBro Dr Neil Jensen
Grand Master 2018-2021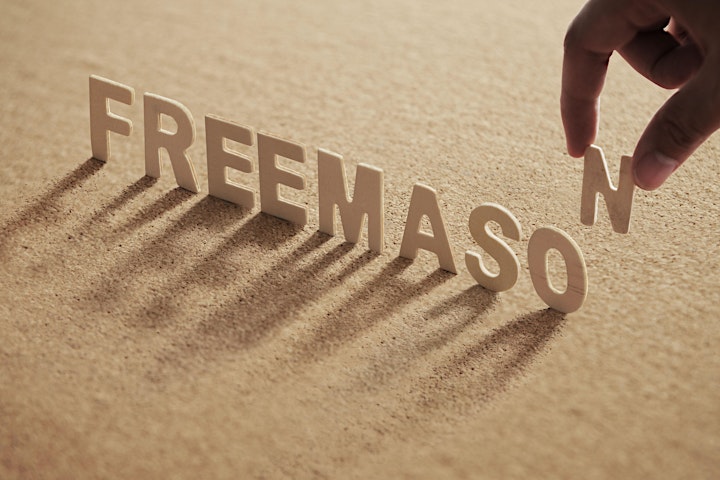 Very Important Notice About Your Attendance at Grand Installation Events
MESSAGE FROM THE GRAND INSTALLATION TEAM
Welcome to perhaps the most unique of Grand Installations that we have staged in our jurisdiction! What is normally a 3-year planning process has, for the 2021 Installation, been interrupted by multiple elections and a global pandemic which has necessitated changes of date, multiple changes of venues, severely restricted capacities and ongoing changes to the regulatory environment we operate under to meet the requirements of our COVID Safe Plans (of which there have been multiple versions, too).
It is a testament to the flexibility and resilience of all those involved – including the support and understanding of our membership – that we are able to stage the 2021 Grand Installation at all.
At all times our focus has been on three key outcomes: providing the best possible event for the incoming Grand Master; to minimize inconvenience for our members while enabling as many to attend as is physically possible; and to keep the costs as low as possible. While there are, no doubt, many restrictions that we must live with and where many things are quite different from any Grand Installation of the past few decades, we believe we have achieved those three goals.
It will, however, require the continued understanding and patience of those wishing to attend the numerous events in the program to ensure the success of the event.
I would like to thank our very committed team working on the event: MWBro Dr Neil Jensen, RWBro David Booker, VWBro Erik Talmet, VWBro Peter Crispe, Bro Cooper Allan, Ms Sheralyn Holmes and the team at Masonic Charities, VWBro Dr Richard Num, Mrs Norma Jensen and the senior team ladies and the indefatigable Ms Rosa Farese – without their very hard work the event would not be at all possible.
We look forward to welcoming you at the 2021 Grand Installation in April.
Bro. Steve Brown
2021 Grand Installation Manager
COVID SAFE PLAN
The event will be staged in full compliance of the current COVID Safe Plan which includes (but is not limited to) the following:
- Restrictions on the numbers of attendees
- Restriction on audience density within each venue
- 1.5 m social distancing
- 'Checkerboard' seating layouts
- Frequent cleaning and sanitization of venues and public areas
- Provision of COVID Marshalls
- QR code (or hard copy 'sign in' – please bring your own pen) COVID Safe Check-In stations (including hand sanitizer)
For those attending, the standard COVID Safe requirements must be followed:
* Not attending if you are currently - or within the past fourteen (14) days - have experienced symptoms associated with COVID-19 (including, but not limited to, fever, cough, sore throat, runny nose, shortness of breath)
* Not attending if you have travelled at any point in the past fourteen (14) days either internationally or to a community in Australia that has experienced or is experiencing sustained community spread of COVID-19
* Not attending if you believe that you may have been exposed to a confirmed or suspected case of COVID-19 or have been diagnosed with COVID-19 and not yet cleared as non-contagious by state or local public health authorities or the health care team responsible.
Further information about current COVID restrictions can be found at: SA Health
HOW UPDATES TO THE PROGRAM WORK
As each iteration of our COVID Safe Plan arrives from SA Health we will make any required changes and put the new date at the top of the page so that you can keep abreast of what affect the changes may have on numbers that can attend, venues, dates and times.
We will try as much as humanly possible to reduce any impact on those wishing to attend, but we seek your cooperation and understanding when things change (often rapidly) and for any consequences those changes may bring.
Please continue to check the website at: www.santfreemasons.org.au
VENUE CAPACITIES
The current COVID Safe Plan requirements have severely restricted capacities at our venues as you will see in the following program descriptions. If capacities increase under our COVID Safe Plan, additional seating will be made available and advertised on the website at: www.santfreemasons.org.au In the interim, these restrictions have meant that some events that were previously 'open' registrations may now be 'invitation only' or only via online streaming.
TICKET REFUND POLICY
7 days: Attendees can receive refunds up to 7 days before the event start date.
Eventbrite's refund policy: Eventbrite's fee is non-refundable and won't be included.
Where an event is further restricted in numbers or cancelled due to enforced increased restrictions, full refunds excluding the online booking fee will apply