Please join us in celebrating Dusshera and Baba's Maha Samadhi.
About this Event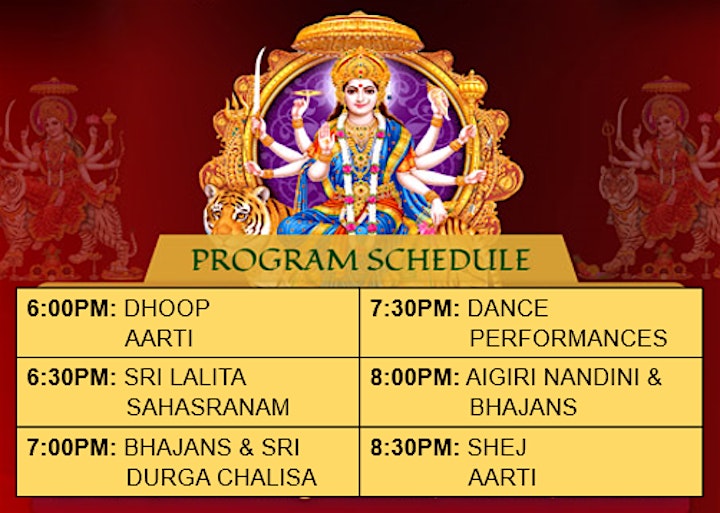 Shree Sachidanand Sadhguru Sainath Maharaj Ki Jai
Shirdi Sai Baba's Maha Samadhi occurred on Vijayadashami day in 1918. This auspicious day is celebrated all over the world signifying the triumph of Rama over the demon king Ravana. Vijayadashami is also the day that follows the nine days of Navratri. May the auspicious day of "Dussehra" bring good health, prosperity and victory over evil in your life. We pray that world be rid of Covid by the grace of Baba as the divine mother.
"Lokah Samasta Sukino Bhavantu"
PLEASE READ THIS CAREFULLY
To maintain social distancing and contact tracing requirements by law, the following arrangements have been made:
Entry will only be available in fixed time slots via this Eventbrite booking. Enter details of every family member attending. Only come to the hall during your time slot.
PLEASE do not book multiple time slots (duplicate bookings will be cancelled by the event organisers).
No tickets required to be booked for accompanying children, less than 8 years of age.
PLEASE do not bring any prasad.
Volunteers will check the booking list and let devotees in.
Upon completion of the registration form, you will receive an email. Please bring this along with your payment receipt on your mobile.
We request your understanding and support in complying with these extra measures to maintain a safe environment for all devotees attending the Dussehra function.
In the unlikely event of any positive Covid case being detected after the event, we will be required to share your details with SA Health Authorities as per 'Contact Tracing' laws and regulations. (details at https://www.covid-19.sa.gov.au/restrictions-and-responsibilities/events,-activities-and-gatherings)
 JAI SAIRAM